A heart is the universal symbol for love, and you do not have to wait for Valentine's Day to show someone how you feel about him or her. Create cute crafts all year long to add a touch of sweetness to your home, or give as a gift to someone you love. There are endless possibilities for using the simple symbol, and you can find everything you need to make adorable heart-shaped crafts on eBay.

Heart Cards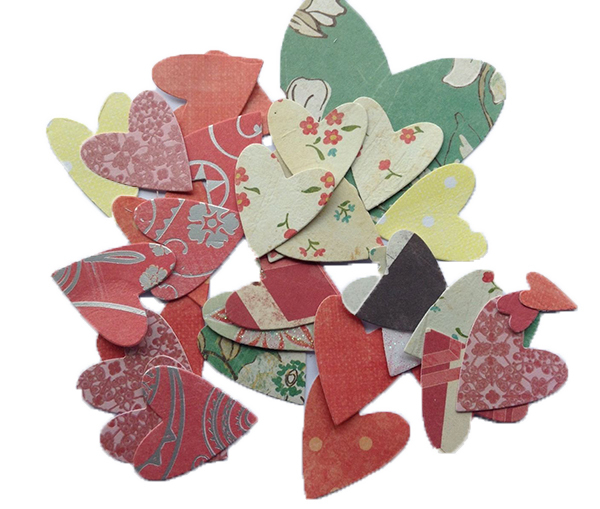 A home-made greeting card is a gift in itself, so take the time to make someone you love a heart-themed card to say 'Happy Birthday', 'Congratulations', or simply 'I Love You'. Gather supplies to construct your cards, such as cardstock or scrapbook paper, construction paper, heart die cut punches, stickers, a hot glue gun, and any other embellishments, such as bits of ribbon, lace, and buttons. Another option is to use stamps or coloured ink pens. Include a poem or a simple sentiment inside your homemade cards.
Heart Garland
A heart garland has many fun uses. Drape it across a mantel, hang it from a lighting fixture, or adorn garlands across a wall for pretty decorations any time of the year. To make an easy heart paper garland, use a large heart punch, patterned scrapbook paper, and a small sewing machine. Cut out hearts, stitch them together using a straight stitch, and hang them with tape.

Heart Wreath

Make a hand-made heart wreath using just a few supplies. Purchase a heart-shaped wreath form and buy red felt. Cut 3-inch red circles from the felt. Create a template to ensure the circles are the same size. Fold each circle in half, then in quarters. Secure the circles to the foam using a straight pin at the bottom of the fold, and cover the entire foam wreath like this. Make sure there are no empty spots, and hang the wreath with a ribbon.

Edible Hearts
They say that the way to a person's heart is through the stomach. Find out when you make delicious hearts to eat. An easy way to create sweet hearts is to make creative cookies. You need heart-shaped cookie cutters of various sizes. Use the small cutters to make heart sandwich cookies with a frosting filling. Use large cutters to make sugar cookie hearts and decorate them with edible silver beads, small candies, or sprinkles, or use a frosting tip and write messages across the cookies to make them look like conversation heart candies.

Sharpie Coffee Cup
All you need to make a cute customised coffee or tea mug is a few coloured Sharpie markers and a solid white mug. Draw hearts on the mug, write a favourite quote, or simply list the reasons you love this person. Fill the mug with tea bags or candy, and give it as an inexpensive and fun gift any time of year.