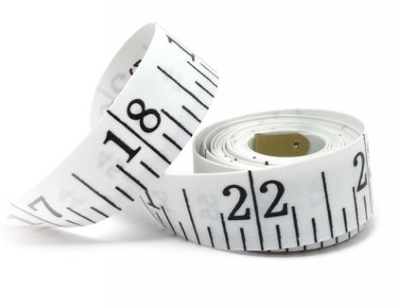 Measuring
A guide to measuring:

As a general rule, keep the measuring tape firm, but not too tight. If you're measuring yourself, try to take them more than once, to average out any change in your posture.

Measuring your chest:

Simply measure around the fullest part of your chest, keeping the tape level under your arms and across your back.

Measuring your waist:

Just measure around the narrowest part of your body at your hips.

Measuring for gloves:

Wrap a tape measure around your strongest hand just below the knuckles and fingers, make a loose fist. Please round up to the nearest size and not down.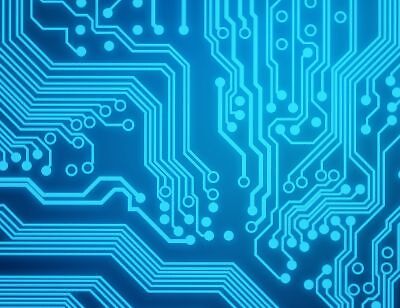 Technologies
Wicking:

This is a term used to describe a fabric that assists perspiration to pass from the body, through the covering garment and then away into the atmosphere thus keeping your skin dry.

How does wicking work?

A fabric classed as having wicking qualities normally includes synthetic yarns not made from natural fibres which tend to absorb moisture instead of channelling it away. Only specially treated natural fibres could achieve a wicking effect. Knitted fabrics generally work better than woven as there are larger gaps in the surface of the fabric.

Layering:

To get the most benefit from a technical fabric, and for the breathing/wicking ability to be given a chance to work properly, you must dress in fabrics that allow the same functions. So a base layer and a high wicking race jersey will both work with a jacket.
We should point out that most knitted, synthetic fabrics will have a degree of "wicking" ability as the fibre will not allow any absorption of perspiration and the knit will allow the air passing over the fabric to take away the moisture.
How can a fabric be both breathable and waterproof?
The honest answer is that it can't do both 100% effectively.
The fabrics that you buy operate on a trade-off basis. By that we mean that normally in the UK a waterproof fabric is judged on its ability to withstand the pressure of a column of water. Thus you can offset the waterproof capabilities of the fabric by limiting it to a pressure equal to a heavy thunderstorm. That means the fabric can also breathe up to that pressure of water. Beyond that, it will allow water in through the breathing surface.
You can increase the breathing quality by reducing the resistance to the column of water thus making it less waterproof.

Base Layers

In order to keep dry, warm and comfortable in all weather conditions the most important layer is the one next to your skin. Base layers are designed to be fairly close fitting so that they come into direct contact with your skin and can help transfer perspiration away through wicking. This is the reason why everything you wear should be breathable. If one layer stops the transfer of perspiration then regardless of anything else you are wearing you will end up cold and damp.
Base layers are important all year round. In summer months a lightweight short sleeved base layer will help stop your skin from feeling damp and clammy and will actually help you to stay cool by allowing perspiration to transfer through and evaporate. In winter months a heavier weight or long sleeve base layer will help to keep you warmer.

Gloves & Mitts

Looking after your hands is important for many reasons - on a bike they are fairly inactive. In colder weather your hands are very susceptible to getting a chill from the wind and can get cold very quickly. Cold hands won't function well, which means your capability of using the brake or changing gears could diminish. In the winter months it's important to ensure you keep your hands warm but the gloves must be thin enough to enable you to still feel the handlebar. We use a wide range of materials in our winter gloves, with some providing water and wind protection. It's always a good idea to have a couple of different pairs of gloves to wear according to the weather conditions.
If you have a fall, your hands are very often the first thing to make contact with the ground. Or if your style of riding needs a bit more protection than a glove with reinforced sections across the knuckles will protect your hands from getting bashed on trees or obstacles close to the bars.
Hands perspire too which will mean your grip of the handlebar could slip - so gloves are important to help you stay in control.
In the summer months, lightweight mitts are what you need to absorb perspiration and maintain grip. A raised and textured palm is important to maintain this grip and a terry towelling perspiration wipe will enable you to wipe snot and perspiration away.

Jerseys

Cycling jerseys come in a selection of different designs to suit your riding, conditions and your style.
Short Sleeve Jerseys have some rear pockets so you can carry essentials. Sleeves that reach the middle of the upper arm, with a close fitting shape and a short zip complete the traditional look. The style of cycle jerseys hasn't changed much over the years, but the fabrics have. They can now transfer perspiration away by a process called wicking. Once transported away from the skin it is transferred to the next garment layer in your system. This is the reason why everything you wear should be hi-wicking. If one layer stops the transfer of perspiration then regardless of anything else you're wearing you will end up cold and damp.
Long Sleeve Jerseys are usually suited to autumn and winter and there are also options of heavier winter weight fabrics. All come with long sleeves that reach the wrist, with a close fitting shape and a zip complete a very traditional look. They too transfer perspiration away by a process called wicking.
Jerseys designed for road use are usually bright in colour or a hi-visibility colour. They may feature reflective piping or printing for additional visibility, for off-road and leisure riding usually darker colours are favoured. When trying a jersey on make sure it offers sufficient lower back coverage when you are in your riding position. Female riders will also find an equivalent range of female jerseys cut to fit the female body

Tights/Leggings

During the wet or colder weather your legs need more protection than just wearing a pair of shorts.
Leggings are manufactured using a mixture of synthetic fibre and Elastane which allows lateral and vertical stretch so that they fit well but stretch as you move which allows for comfortable pedalling. Some leggings are lined with Roubaix: a fleece like brushed warm handle backing made from a thermal material that assists in keeping your legs warmer. You can opt for waisted or bib leggings.
Waisted leggings fit around your middle whereas bib leggings are pulled up over your shoulders covering your lower back and some of your chest. This means you have an extra warmth layer in cold weather and stops your stomach from feeling constricted whilst still preventing movement to this area. When trying on leggings check that they don't ride up at the bottom and they should have foot loops (Stirrups) or grippers to keep them in place - and they should be comfortable when you're in your riding position.
Ladies 3/4 leggings are available which offer the same as the full length leggings but cut to finish on the calf.
If you don't fancy the look of leggings or if you need an additional layer over the top in extreme conditions loose fit cycle leggings are the way forward. These can be semi or fully waterproof and can go over casual wear of leggings.
Once again make sure that when you try them on you get into your riding position. If they are cut too low at the back you'll have an unpleasant cold, wet draft to deal with.

Outerwear

Wet weather is unavoidable for many of us, but with the right garments riding in the wet weather need not be unpleasant.
With our modern garments you can stay dry and comfortable and keep on cycling whatever the weather. One of the main issues for wet weather clothing is breathability which enables you to stay dry by keep wet weather out and not trap perspiration in. Good layering with a wicking base layer is important to keeping dampness away from your skin.
The cut of the fabric is important to stop noisy flapping material that will act as a drag and slow you down or get caught on your bike. Adjustable waists, high collars and elasticated cuffs all add to keeping you dry. Look for cycle jackets with a long back or drop down flap to protect your backside when in your cycling position. Women are advised to go for a female specific cut to minimise unnecessary bulk.
Waterproof trousers are an option for commuters as they can be put on over your normal clothes and protect your clothing on short journeys.

Overshoes

These are useful to keep your feet warm and protect shoes and socks. Overshoes are an essential piece of kit for riding in harsh weather conditions. They also add a little bit of warmth and enable you to stay looking stylish, whilst being the perfect winter addition to keep feet warm and dry.

Shorts

Shorts are an extremely important item of clothing in a cyclist's kit. Most cycle shorts have a synthetic anti-bacterial and anti-microbial insert known as a chamois. Designed for an anatomic fit it prevents chaffing and adds padding and protection between you and the saddle. The padding is the important part of the short but the outer styling can vary greatly.
For road riding elastane shorts are the norm, they are available as bib shorts or standard waist shorts. Bib shorts offer advantages over traditional waist shorts they come up and over your shoulders to keep the short in place, reducing pressure on your stomach, helping to prevent cramps and stitches, whilst still supporting your muscles.
For those who don't feel comfortable in or like the look of skin tight shorts, loose fit shorts are a great alternative. Most are designed with inner liners, but the outer design of the shorts is more durable and can easily accommodate pockets. With these more casual styled shorts, you will look as good in the cafe as you will out on the trails.
Women need their own female specific short as the chamois is a slightly different size and are shaped to fit the female body. Men's shorts are usually heavily padded toward the rear which can be a bit bulky for women riders. As a further alternative for female riders there is the skort, a skirt with integrated undershort.