From BluntOne.com
Step 1 - Measure the window width & height (write it down)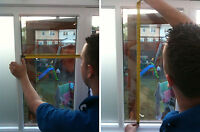 Step 2 - Deduct 4mm from the width & height of the window that you have just measured to allow some tolerance. Then mark the backing sheet of the vinyl.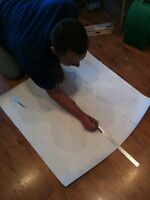 Step 3 - Carefully cut along the lines you have just marked on the backing sheet, we used a scalpel but scissors will work fine also!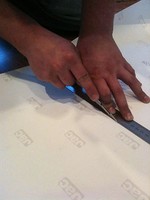 Step 4 - Check the film fits the window.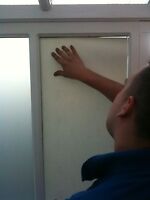 Step 5 - Spray the window with a light mist of soapy water, this enables some re-positioning when fitting and eliminates bubbles!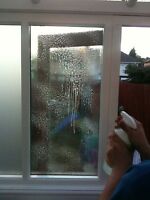 Step 6 - Carefuly peel off the backing sheet, a second pair of hands comes in useful here. Take care not to crease the vinyl at this stage, it will leave a nasty white line.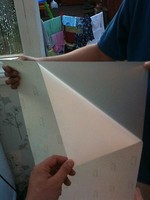 Step 7 - Place the film onto the glass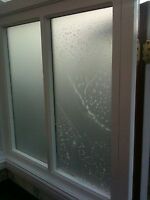 Step 8 - Position the film so there are equal gaps all around the edge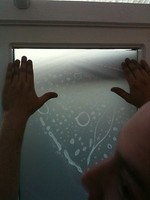 Step 9 - Squeegee out the water from the middle to the edges using a
felt edged squeegee
, if you haven't got one, a credit card wrapped in tissue will work fine! Take care not to move the film during this stage as there will be some movement while the water is being removed
Step 10- Wipe off the excess water, stand back and admire your handy work! ;)