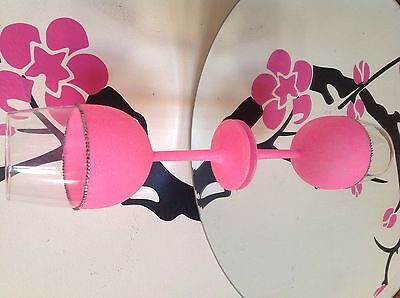 Creating your own glitter glasses
To start you will need:
-Fine glitter in hour choice of colour
-Wine glass (or other)
-painters tape
-Mod podge
-triple thick
-tray to catch glitter
-glitter shaker (empty)
-sponge brush to apply the glue
many of the above items can be purchased via ebay. Just do a few quick searches and you will be sure to find the items.


Step 1
Take the painters tape and tape the top of the glass to create a rim which you will be abke to drink from.
pour a small amount of mod podge into a container ( i use the gloss mod podge)
take the sponge brush and apply a thin even coat of mod podge over the remaining glass. Sprinkle the glitter on evenly using the glitter shaker, and tap the base of the glass to remove any excess glitter. Set the glass aside to dry ( leave to dry for at least 4 hours)
repeat this step once the glass is dry in order for the glitter to be covering the glass completely.
Step 2
Once you have added 2 coats of glitter, apply a thin layer of the triple thick glaze over the glitter, this will seal the glass and allow it to be 'rinsed' after use. Once you have applied the triple thick, remove the painters tape ( there should be a slick clean line left). Leave the glass to dry for over 48 hours before use.

You can decorate the glasses with a few crystals or just leave them as they are. But this is a great & cheap way to spruce up old glasses or add a bit of glamour to new plain ones. Many glasses can be bought cheap in homeware shops or even in bulk online.
Tips
Always re-use the glitter caugh in the tray.
A thin layer or triple thick is best, if it is applied to thickly it may begin to crack.
drying time is crucial.
always wash your sponge brushed while they are wet & leave to dry out overnight before using again.