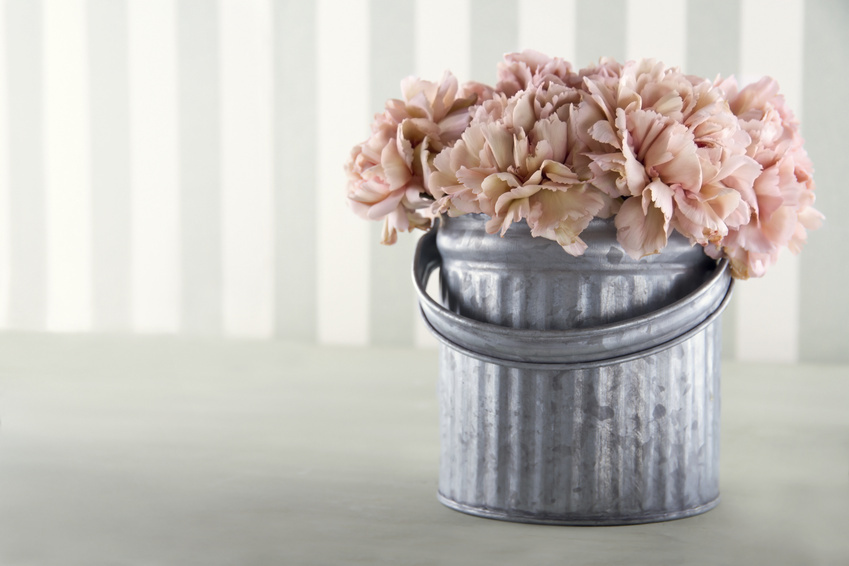 The humble bucket: it is sometimes ignored, kicked around, or thrown in the shed. However, it is a versatile object that has a wide number of uses, from holding toys to electrical cables. With very little effort, buckets of every size can find a useful second life.
Bucket Storage for Children's Rooms and Hallways

Staying organised in a busy household can be tricky, but with the right tools, keeping toys and supplies in place becomes quick and easy. An inexpensive shelving unit is a good place to store painted 4-litre metal buckets. Chalkboard paint makes it easy to create large ovals on each bucket for printing labels in chalk, such as "balls" or "toy soldiers". Keeping the top of the unit clear means that that no buckets can fall from a height and injure children. Another handy storage option is to leave the bucket by the front door with the label "muddy shoes".
Bucket Air Conditioner

It is easy to beat the summer heat with a mini air conditioner by simply drilling three holes into the front of a 20-litre plastic bucket with a polystyrene block inside, inserting three short PVC pipes into the holes, and then cutting a hole the size of a desk fan into the bucket lid. A frozen 2-litre jug or dry ice is placed into the foam insert. Using a table fan face down over the holes in the lid allows cold air to rush out from the pipes to cool the room. Placing the unit on a chair or small table raises it so that it blows directly over a sofa or bed. This provides about 5 hours of use on a single quantity of ice.
Cable Storage Bucket
Extension cables can pile up and make a tangled mess that creates a tripping hazard. A 20-litre bucket can become a cable storage device with a few basic tools. Buyers should drill a hole near the bottom of the bucket large enough to fit the male plug end of the extension cable, feed the cable through, and then coil it inside the bucket. It is easy to place the bucket next to a socket and plug in the extension cable, just feeding out the length of cable required from the top of the bucket. When finished, it is easy to coil the cable back into the bucket.