Hello and welcome to my 1st guide. I get a lot of customers asking about the various styles and code names for Dr Martens products. I thought I would write a simple guide to them!
Key Continuity Lines.
The continuity items are manufactured all year, and are not subject to seasonal changes. They tend to reflect the core styles and values of the Dr Martens brand. Some of the designs stem from the originals made in April of 1960. DM tend to classify their items in a number of ways:
1. Overall style
2. Material type
3. Color
Regarding Overall Style, these can be worded descriptions or code numbers. for example: Saxon or 1460z. Regarding material type, again the descriptions are necessarily straight forward - examples include: greasy; crazy horse; quilion; smooth; grizzly. These descriptions are emotive, and reflect textures as well as visuals. Color can be a physical color - e.g. "black", "Cherry" or more emotive - e.g. "oxblood" or "Aztec".
I am going to list now the key continuity lines and a description, based on the criteria set above.
Saxon Chelsea Boots
Black Greasy
Chelsea boots have gusset sides and no laces / eyelets. They are very popular and can be worn casually or more formally.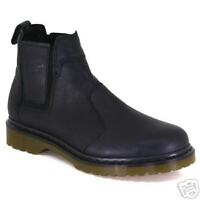 These have a 'greasy' leather texture and come in black.
Saxon Chelsea Boots
Aztec Crazy Horse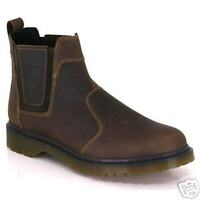 The same styles also come in a 6-eyelet boot:
Saxon 6-eye
black greasy / Aztec Crazy Horse / Tan Wildhorse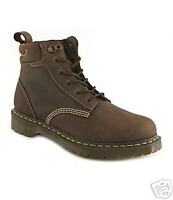 Saxon 4 eye Chukka

Dark Brown Grizzly / Tan Grizzly / Black Grizzly
The grizzly relates to a rougher textured leather.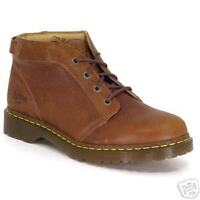 Classic Boots -

8 Eye 1460z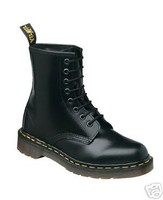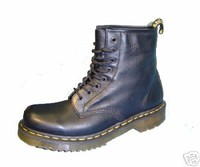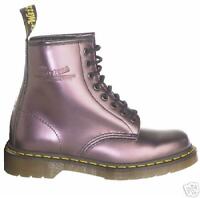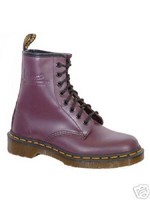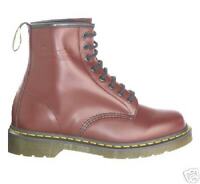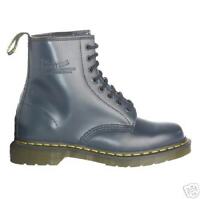 Thank you for reading this guide
part 2
covers more styles. I hope it is of use. All items are available from my shop, so I hope to speak with you soon as a customer.
Regards,
John