Hello and welcome to my 2nd guide, which follows directly on from my
1st Guide
Every year, DM do a range of material updates and limited editions - example the
8417z Union Jack
8 eye Boots: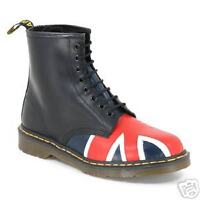 and Dark red; dark brown; khaki.
The these in the 8 eye, are also take forward to the 3 eye, 10 eye, 14 and 20:
3 eye Shoes - 1461z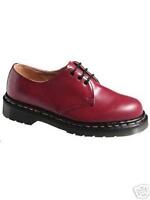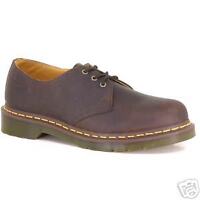 Black / Cherry / Gaucho
10 Eye 1490z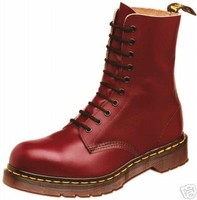 Black / cherry
14 Eye - 1914z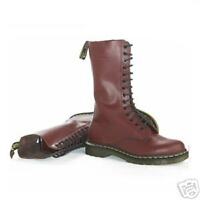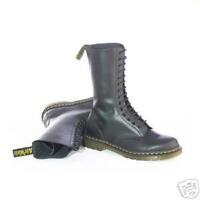 20 Eye - 1420z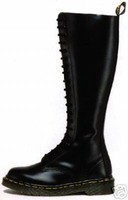 In general the more eye-lets the fewer color range available to you.
To finish this 1st guide off, I want to discuss the cream-de-la-cream of the DM world; the vintage oxbloods. These are very rare, and are a faithful reproduction of the 1st boots to roll off the production line in 1st April 1960 (hence the code 1460!). These are made from the finest quilon leather; handmade in England, in the original factory in Wollaston, Northamptonshire. They use the original tooling, thus giving the same fit. Modern DM boots have a more generous fit - on average 1 European size bigger than standard branded boots. They also have the original iconic yellow waxed stitching. They come in 3 styles:
1460 Oxblood Vintage
1490 Oxblood Vintage
1914 Oxblood Vintage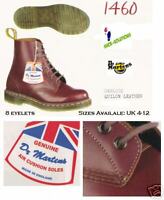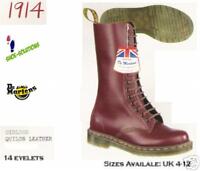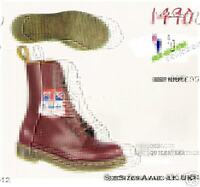 Thank you for reading this guide part 1 covers more styles. I hope it is of use. All items are available from my shop, so I hope to speak with you soon as a customer.
Click here to read
part 1
Regards,
John