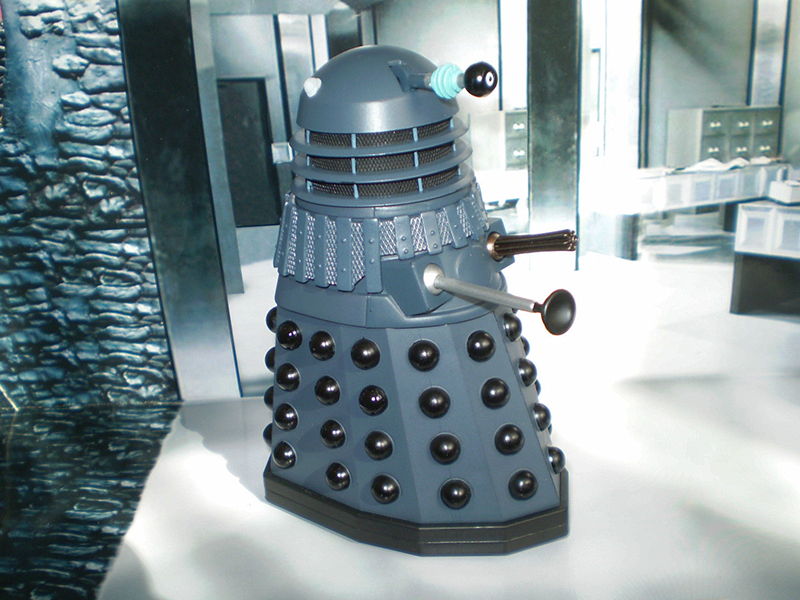 First imagined by Welsh writer Terry Nation, the Daleks are an emblematic part of British science fiction generally and a near-obsession for many fans of 'Doctor Who'. Technically, in a fictional sense, the Daleks are a mutation of the race of Kaleds developed by Davros. Daleks are cyborg robots which, aside from their fictional roles in 'Doctor Who', serve an important cultural role for many Brits. In fact, buying a Dalek replica is a goal of many collectors, but one which involves carefully considering the key elements of the original fictional Daleks' features, as well as the quality and authenticity of any replica.
Important Dalek Features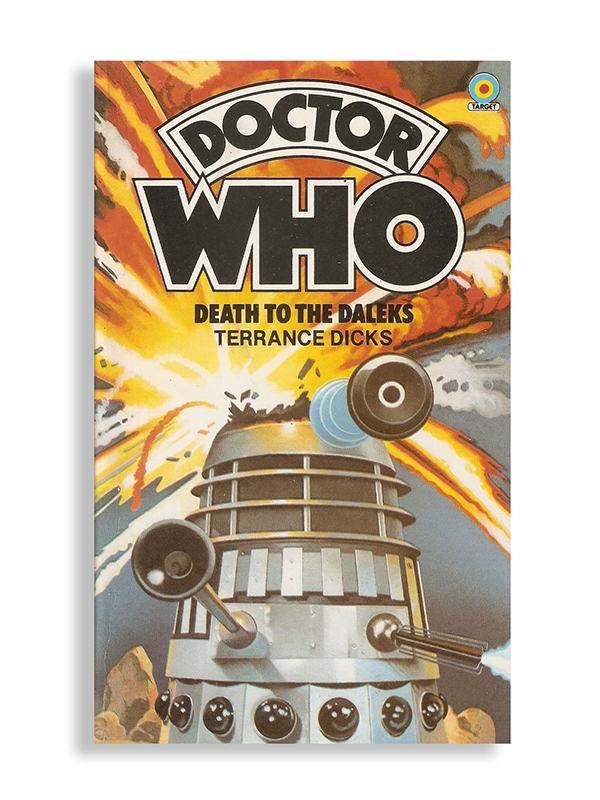 The Daleks first appeared on the 'Doctor Who' TV programme in 1963. They pursued the doctor through space and time, and in the process, gained a massive following amongst the programme's fans. To many, they most closely resemble salt or pepper shakers because of the shape of their rotating chrome bodies. The original Daleks stood approximately 160 cm tall. The lower half of a Dalek's body included small bumps shaped as half a sphere. 'Doctor Who' books and other literature describe these as sensory receptors. Every Dalek also has two telescopic arms, the ends of which resemble plungers.
BBC-created Dalek Replicas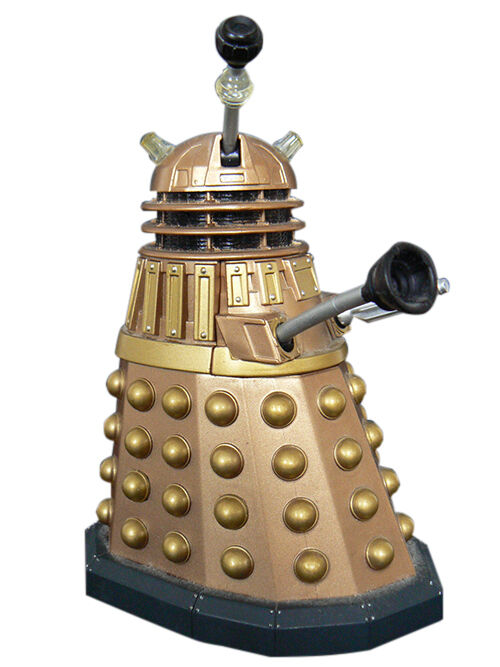 The most common type of Dalek replicas buyers find are those produced by the BBC, including both full-scale and toy Daleks. As the producers of the original 'Doctor Who' TV programme as well as many books, specials, and movies since then, the BBC owns the original moulds used to cast the Daleks used in production. Those looking for full-size Dalek replicas guaranteed accurate should focus on those from the BBC. Produced on a made-to-order basis, BBC Daleks feature every aspect of the original characters including a 360-degree rotating dome, plunger arms that extend in and out, and ball-jointed arms. Each BBC-created Dalek has castors on its bottom for easy movement and measures approximately 160 cm high and 86.4 cm wide. BBC Daleks come in four colours or styles which represent the different models appearing in various 'Doctor Who' iterations. These include: Dalek Black, Dalek Bronze, Classic Death to the Daleks, and Ironside Dalek Military.
Privately Created Dalek Replicas
Though the Dalek replicas manufactured by the BBC represent authentic versions of these popular creatures, there are other options for buyers looking to purchase smaller reproductions or to expand their collections. Different artisans and 'Doctor Who' enthusiasts have created authentic Daleks of various colours and designs as well as custom Dalek replicas at smaller scales, perfect as shelf displays or other decorative purposes. Craftier or handier buyers may also be able to find Dalek plans that explain to them the process and materials needed to build their own life-size Dalek replicas at home. This latter option is especially appealing to those who want to personalise their Daleks or scale them down or up to fit into particular display space.