In a car, the dashboard is a significant panel as it includes many accessories and gauges for the driver to use. Therefore, once it breaks in an accident or wears out, a replacement is due, especially because the dashboard also contains an airbag. Choosing the right dashboard entails finding a perfect fit for the car and matching the specifications.
Replacement Dashboard Condition
The dashboard replacement could be either new or used. New dashboards that come straight out of the box are generally more reliable and should not have any cracks, while used ones could also be in good conditions if the previous owners maintained them well. Moreover, used dashboards are typically much less expensive. In any case, buyers should check the compatibility and preferably opt for a dashboard made specifically for their vehicle.
Replacing the Entire Dashboard
In case of a serious collision, the dashboard may be damaged in multiple places and be truly broken. Thus, the entire dashboard requires replacing. This also applies if the dashboard does not come as separate panels. When looking for a new dashboard, it should match the manufacturer's specifications, so the openings are in the right place and compatible with the devices in the vehicle.
Replacing Dashboard Components

Many dashboards contain smaller components and therefore there is not always the need to replace the entire dashboard. Instead, it is possible to replace only parts of it. The parts of the dashboard include the glove compartment; gauges, such as speedometer, odometer, tachometer, and fuel gauge; indicators like the seat belt warning light, engine-malfunction light, gearshift position, parking warning light, low fuel, and low tyre pressure; ventilation and heating controls; navigation systems; and audio equipment. The selection of instruments and gauges largely depends on the type of the car. You can find many of the key components separately and you can also only replace the covering part of the dashboard if it is no longer easily repairable.
Using Dashboard Covers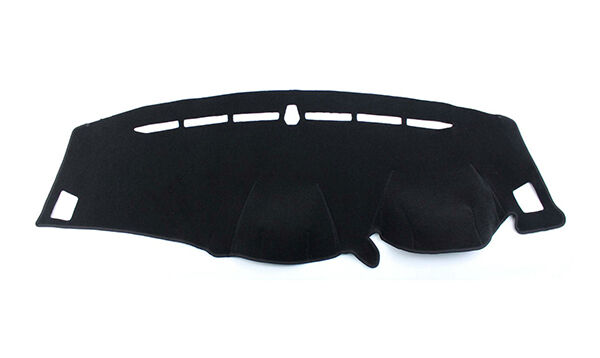 A dashboard cover is a protective mat for the dashboard and using it may help to prevent damage. Most dashboard mats have custom patterns in order to fit specific car makes and models, so matching the mat with the vehicle is of utmost importance. The mats even have cuts for sensor openings and vents. The mats are non-shrink, resistant to UV and heat, and are colourfast. They could even have a luxurious feel if they are from soft velour. They also help to reduce hazardous windshield glare and keep the interior cool in summer and warm in winter.