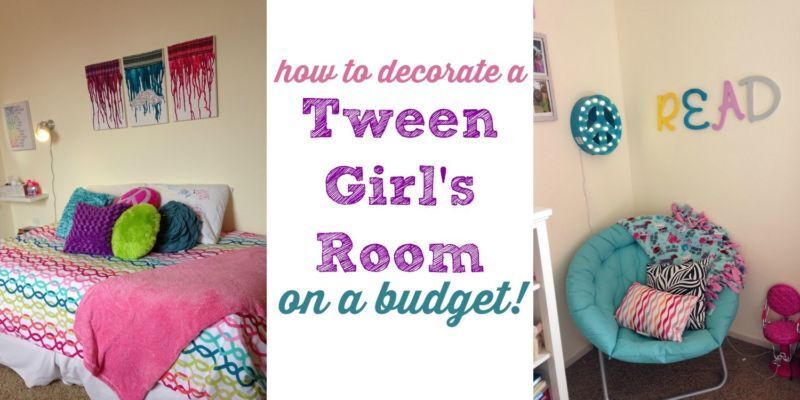 My daughter turned 10 this past February and we decided it was time for a room remodel. Her previous room was all baby pink and light green and totally not her style. She's grown into a fun, energetic, and hip tween girl and she wanted her space to reflect that.

We love watching home decorating shows and we knew we had to do this room remodel on a budget. As much as I wanted to spend thousands on new furniture, light fixtures, and accessories, I had a much smaller amount of money to shop with. We combined some store-bought pieces with homemade DIY accessories to make the perfect tween girl's room on a budget!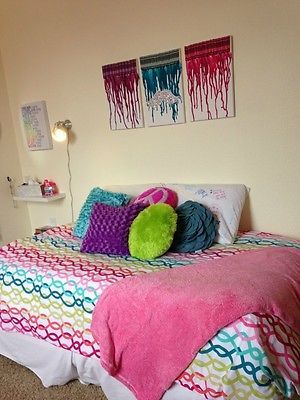 Pick your bedding first.
The bed is the focal point of any bedroom. Let your daughter pick out her
bedding
and then build the colour palate around that. She wanted bright colours and picked this rainbow duvet cover. I let her splurge a little on the bedding because it's so specific and it was the only one she liked.
We went with a neutral wall colour since there was so much other colour. Simple and inexpensive
colourful throw pillows
and a throw round out the bedding.
Since we don't have a bed frame, we turned the bed sideways and made our own headboard. My daughter melted crayons on
canvas
for a fun headboard.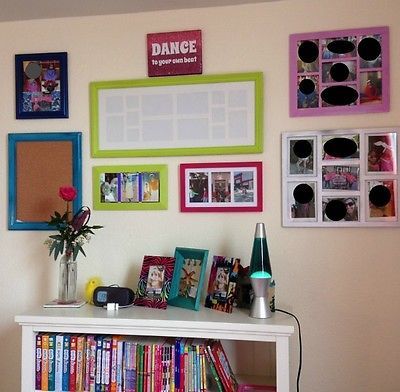 Tween girls and their friends!
My daughter has recently started collecting photos of her and her friends. She wanted a way to display them that would brighten up the room. We had old
collage frames
in the garage we weren't using that we spray painted bright colors. Search garage sales and eBay for cheap options!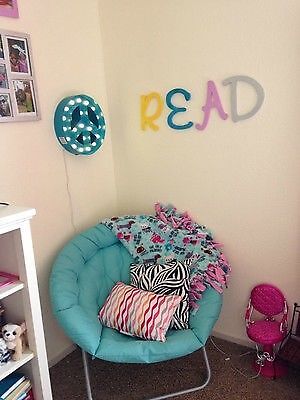 Reading is important!
My daughter is starting to love to read, so I wanted to make sure she had a place in her room to sit and do that. We found a fun chair she loved. The READ sign was actually in her room before (it said DREAM and we repurposed the letters) but you can get wooden letters for cheap and spray paint them.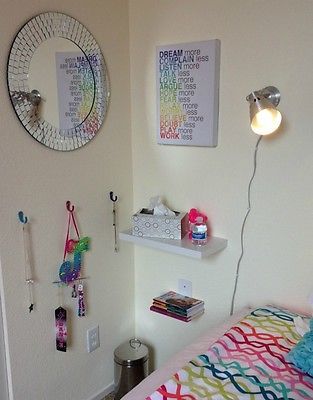 Accessories!
My daughter has lots and lots of necklaces and jewellery. I hung a mirror she could check her face in each day and hung brightly coloured hooks I spray painted underneath. All her favourite necklaces hang in easy reach.

Because there wasn't space for a nightstand, I used a floating shelf for her water, an invisible book shelf for her books, and a wall mounted lamp for her reading light. All were inexpensive items found at big box stores.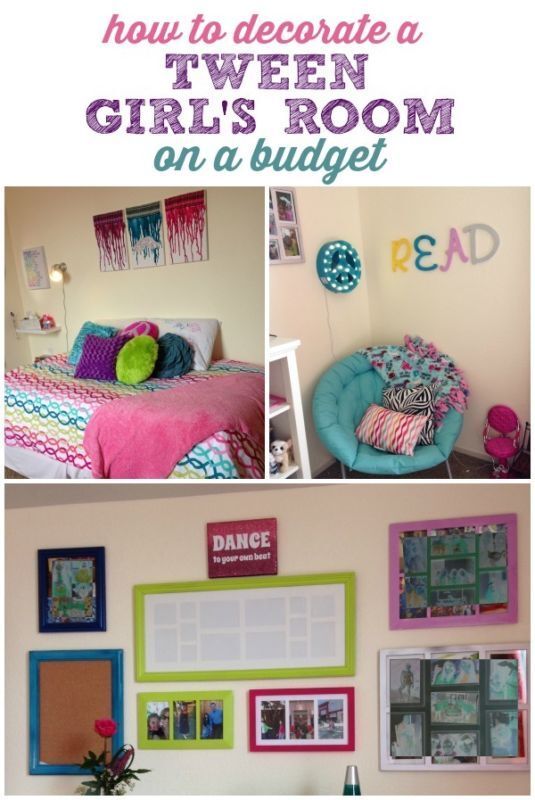 And that's how you create a tween girl room on a budget. What colours would your daughter choose?
Check out my other guides and collections!