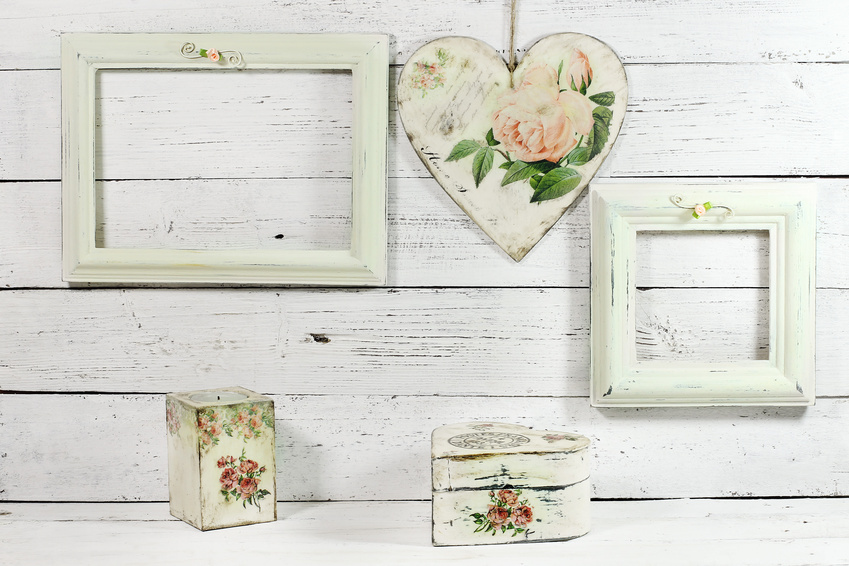 Decoupage is a unique way to decorate boxes, furniture, and many other items by gluing paper cutouts or images and applying a few layers of clear varnish over the top. When finished, the items look as though they came with the unique patterns. Hobbyists can decorate far more than trinkets and boxes. They often spice up old wooden beds with large flowers, glue letters onto headboards, redecorate dressers, and much more.
Items to Decorate

The first step is to figure out what to decorate with decoupage. Items already in the house, such as wooden boxes, suitcases, furniture, and hardcover books are possibilities. Hobbyists can also purchase new items to make decorative pieces for themselves or as gifts. Some items may require prep work prior to starting the process. For example, a wooden box might look much better with a fresh coat of paint underneath the cutouts, depending on the desired look.
Paint Brushes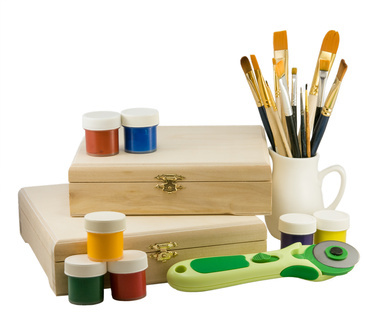 At the end of the project, a coat of varnish protects the glued cutouts. Otherwise, the paper would just peel off after a while. To apply the varnish, users need small foam brushes in various sizes. Tiny brushes come in handy when painting around the edges or in cracks. A few regular paint brushes are necessary if users want to add some extra colour by painting on small designs.
Scissors and Utility Knife
Unless hobbyists use die-cut decoupage pieces, they have to cut out the pictures and images for the project. Scissors are great for large, easy shapes, but a utility knife comes in handy when cutting out more intricate designs.
Pictures or Images
The fun thing about decoupage is that hobbyists can find inspiration almost anywhere. Pictures in magazines, old photos, and decorative sheets of paper are all great sources of imagery for decoupage creations. Motifs, unique shapes, pictures of plants, and even vintage prints are all interesting possibilities. Another option is to purchase a decoupage kit with themed decorative paper and cutouts.
Paint and Varnish
Paint is not essential to the project, but varnish is absolutely necessary. In fact, users need to apply at least two to three coats of varnish to the finished project. Some people layer their pictures partially on top of each other. If that is the case, a coat of varnish needs to go between each layer to ensure the pictures and cutouts are secure.