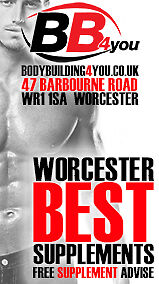 How to make sure your parcel is delivered promptly?
It is very important to write all your postal address details!
For example if your parcel is being delivered to your work it is important that you add your company name.
All ebay seller use different couriers. Some couriers never been before at your place therefore they accidentally might deliver your parcel to a different Unit at your company Industrial Estate which might cause that your parcel will be lost.
Correct postcode, please double check that you have added your correct Post code. It does not matter that your house number and street is correct - your parcel still might have a trouble to be delivered or being lost.
Sometimes you might live in the flats with special Entry code - If you courier can not get into your blok of flats than he is not able to deliver your parcel.
Soldiers! Please clearly write that your address is delivered to your Army Forces. Most of the couriers are not permitted to enter to your place therefore the parcel is very often not delivered or lost if it was left with your Officer who is not happy with the content or does not know what is in it. - Especially during these days Forces security is very strict! When you clearly mark that it is an Army forces address than we could advice to use other ebay seller who does the services to your place!
Make sure your phone number is correct - very often courier would like to call you in a case if nobody is at home.