Are you looking for a designer black party dress to wear at your next party?
eBay is a great place to find the perfect dress just for you!
We have a beautiful
black dress
by the designer Reverse that will look so beautiful to wear at your next party.
You can wear this dress just like it is or you can wear a black or gold shawl with it.
A cute little black leather or plain black jacket would also look really good with this dress.

This dress snugs the body so well as you can see in the pictures below.
The dress definitely shows off one's curves so well.

This dress is mostly black, but as you can see from the pictures, there is also a touch of the
color gold on the dress that can be seen around the bust line and also on the back with the zipper.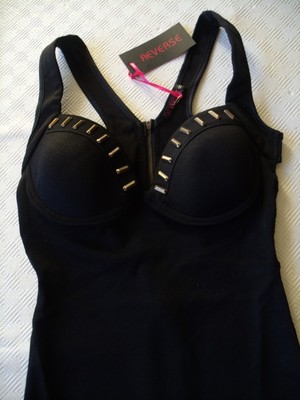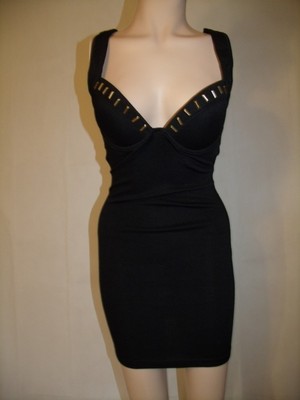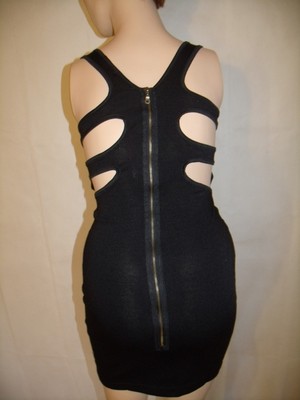 New and Loved Fashion Warehouse
in London on eBay specializes in
selling brand name women's dresses, coats, jackets, jeans, shirts, shoes, and so much more!