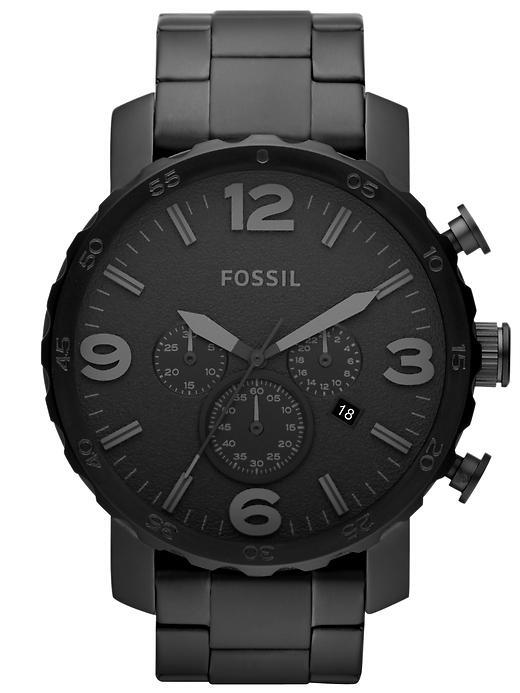 Whether a buyer is looking for a gift or something special for themselves, a designer watch such as Michael Kors, is an excellent choice, regardless of personality, personal taste, and interest. Unfortunately, designer watches do not come in one size that fits all. There are many terms and settings, not to mention materials and designs, that can quickly become confusing for those who do not know much about watches.
The first thing a buyer should do before beginning to shop is learn about the many components that come together when making a designer watch. The quality of these individual components directly affect the overall quality of the entire watch. There are also production methods to consider that give the watch added value depending on whether it was crafted by hand or machine. Some watches are mass-produced and others have a set, limited amount that are released. Buyers also need to consider the intended use for the watch, personal taste, comfort, and budget.
Designer watches are available from luxury outlets, jewellers, specialty shops, and more. They can also be purchased from online marketplaces such as eBay, where hundreds of options are offered by both private and commercial sellers.
Designer Watch Components
There are several key components a quality designer watch should consist of. These include high quality movement, an anti-glare face cover built with synthetic sapphire watch crystals, and a metal casing made from quality materials.
Movement
High-end designer watches have extremely precise internal movements. Swiss movements have, over time, earned world respect, hence most designer watches incorporate the same or similar movements. Buyers should be aware that there are two different types of movements: standard and specialty. Above these are the customised movements found in the finest of watches that have been finished in-house. A quality, high-end designer watch offers wearers a chronometer-grade mechanical movement or a high-grade quartz movement. Which one to choose is entirely a matter of personal preference and taste.
Watch Crystal
The watch crystal is the glass face that covers the front of the watch. In designer watches, this is made from crystals that are typically crafted from one of two types: mineral glass crystals or synthetic sapphire crystals.
Mineral crystals are inexpensive, bringing down the cost of the watch. They also offer the user the benefit of not shattering when struck hard.
Sapphire crystals, on the other hand, are made from one of the toughest surfaces used in consumer products. They are incredibly scratch-resistant unless they come into contact with diamonds or other similar substances that have a Mohs rating of between nine and ten. This provides the often flawless watch face one can see in designer watches.
Metal Casing
Part of the appeal of designer watches is that they are made from the finest quality materials, both internally and externally. The highest quality watches are made from gold or surgical-grade stainless steel.
Buyers should be aware that some manufacturers attempt to cut costs by not providing solid metal components in their watches. To receive the fullest quality, shoppers should look for grade 316L stainless steel casings. In addition, the bracelet links and watch face casing should be crafted from solid metal pieces, not folder or hollow metal. Buyers can inspect this by looking at the side of the links or casing to see if it is all one piece.
Designer watches of the highest grade do not have plastic materials of any kind. If a buyer spots this in a high-end watch, it is best to avoid that brand or manufacturer to avoid poor quality and wasted resources.
Quality Designer Watch Elements
There are specific elements of a designer watch that buyers can easily spot with a little know-how. The best quality watches pass the following tests.
Solid Construction
A good watch should feel solid and durable as soon as it is picked up. Prospective buyers should look at the fitting of the strap or bracelet to the watch casing. It should have little to no wiggle room and be firmly attached. Trying on the watch enables buyers to preview the smoothness of the buckle or clasp operation. Both should fasten securely and should not feel flimsy to the touch. Shoppers can also try turning any moveable bevels on the watch face to check for smooth and silent turning. Quality watches should not make any sound when turned.
Weight
A good watch feels solid or even heavy when held. This can be a confusing topic amongst watch wearers, since some people like a light watch and others enjoy the feel of a heavy watch. This is not all personal preference, however. Designer watches are made from solid metals and other materials. They should be heavy, to a certain degree. Weight, while it may not be to every buyer's personal preference, is an indicator of quality materials and construction. Buyers should take the time to weigh the watch in their hand in order to determine if the watch is worth the required investment.
Constructed by Watchmakers
Last, a quality designer watch is designed and constructed by actual watchmakers. These are the people who design timepieces that provide long-term value to the wearer as well as an attractive form. Some manufacturers only care about the outward appearance of the watch. This can results in watch hands that are too short, missing chronograph dials, misplaced measuring scales, and more. While buyers want a nice-looking watch, it is even more important that it actually functions as intended. By taking the time to look for watches made by watch makers, buyers can find a higher value for their budget.
Other Watch Considerations
There are many designer watches available on the market. Buyers can easily navigate them all by asking what they want out of the watch. What function is it intended to serve? Does the wearer intend to use it every day or for special occasions only? The answers to these questions help guide buyers to the right type of watch.
In the same way, buyers should determine what, if any, extra features they need on the watch. Whether it be conventional variations on movement types, resistances etc. Or whether they wish to use the watch beyond its traditional timekeeping capabilities, in which case they may be interested in the recently launched Apple Watch.

Some luxury brands feature diamonds and precious stones while others are encased in 18CT gold. Buyers can also choose from a wide assortment of bands or bracelets made from metal, leather, and more.
It is also helpful to determine the maximum budget to be spent before buyers begin to shop. Designer watches can become very costly depending on the features chosen.
Buying a Designer Watch on eBay
Once you have looked at all the options, it is time to begin shopping. You can find and purchase designer watches from online marketplaces such as eBay where you can find various designers such as Michael Kors and Emporio Armani. Buyer-friendly tools make it easy to find what you need. Start by doing a search for the item you want. For example, you may want to see listings of designer watches with leather straps. Simply type in "leather designer watches" into the search field and wait for the search results to point you in the right direction. If the search results return too many listings, use the various filters to narrow down the listings or reorder them.
When a particular watch catches your interest, click on its picture or title to be taken to its product page. Here you can view the seller's product description, as well as the condition the watch is in and how much the seller is asking for it.
It is recommended that you also spend the time reviewing the seller to ensure that you and he are a good fit. You can do this by clicking on her name to be taken to her profile page. This page lists the seller's history on eBay, any bundled deals they might be offering, and feedback from other customers. Once you have received your purchase, you can also return to this page and leave feedback for the seller.
Conclusion
Buying a designer watch can be confusing, especially if it is a buyer's first time doing so. But it doesn't have to be with a some knowledge beforehand. The first thing a buyer should determine is why he or she needs the watch, where it is to be worn, and for how long. The answers to these questions greatly narrows the options and leaves buyers feeling less overwhelmed.
Once a buyer has determined why and for whom they are buying the watch, it is time to look at the intended purchase carefully. Quality watches consist of solid metal materials and feel a little heavy when held. They are made by actual watchmakers who concentrate on the functionality of the watch and not just its form.
After a buyer has made his or her decision on which type of watch to purchase, they can begin searching for it at specialty stores, luxury outlets, pawn shops and jewellers. Online marketplaces and auction sites such as eBay provide even more options from thousands of sellers. Featuring a wide selection from private and commercial sellers, eBay makes shopping for designer watches quick and easy.