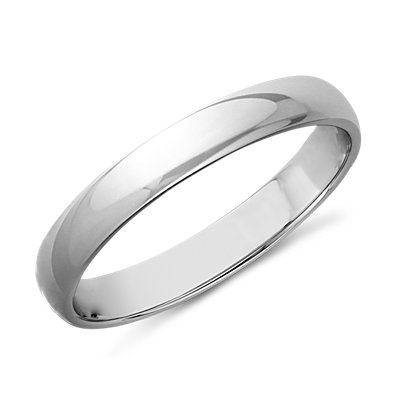 A wedding is one of the most important days of couples' lives. It is the day that unifies two people's destinies, and the symbol of their love is the wedding ring. A wedding ring may be one of the most important purchases of a person's life; however, finding the perfect ring can be an overwhelming task. It can sometimes be hard to ensure one is getting the right quality ring for a certain price range. If a person chooses to purchase a designer wedding ring, some of the stress of the questionable elements of ring shopping can be eliminated because designer wedding rings are often of the highest quality.
Another positive thing about purchasing a designer wedding ring is that the wedding band is often made to match the engagement ring. It is not uncommon for a person to propose with an engagement ring, and then return to the designer to pick out matching wedding bands that compliment the design. Before purchasing a designer wedding ring, it is beneficial to consider several aspects, such as the metal type, the diamond setting, and the quality of the ring when searching for this piece of jewellery.
Designer Wedding Ring Condition
A good starting point when looking to purchase a designer wedding ring is determining exactly what type of ring one is looking for. Wedding rings can be anywhere from brand new to a vintage family heirloom, and a designer ring is no different. When purchasing a wedding ring from a local jeweller or a place like eBay, it is important to find out as much as possible about the ring, and the condition is no exception. If a designer wedding ring is brand new, then more often than not, it comes with proper documentation and often its own serial number. A vintage designer wedding ring may not have that type of information available, but the more information a seller offers, the more legitimate the ring is likely to be.
Designer Wedding Ring Metal
Designer wedding rings come in many different types of metals, the most common being platinum, yellow gold, and white gold, amongst many others. There are also non-traditional options, such as palladium, zirconium, wood or ceramic, but most designers tend to shy away from materials like those unless specifically ordered by a customer. When choosing a metal, the buyer should remember that this ring is going to be worn by their loved one hopefully for the rest of their life, so it needs to be made of a strong, durable metal that is not easily scratched or dented.
Platinum Wedding Ring
Platinum is the most common metal used by designers because aside from it being beautiful, it is an extremely hard metal. This means that the ring is durable and can even last a lifetime of wear. Platinum is a very expensive option, but a beautiful one nonetheless, which makes it worth the investment, if it suits one's preferences and style.
Yellow Gold Wedding Ring
Yellow gold is a classic choice for a designer wedding ring and comes in varying carats. The higher the carat, the higher the percentage of gold in the metal mix. Because yellow gold is an alloy of pure gold and other metals, such as copper, there is a slight variation in its appearance, so it is important for one to consider the different carats and determine which they prefer.
White Gold Wedding Ring
White gold is another traditional option for designer wedding rings, for both men and women. Like yellow gold, it comes in varying carats (ct) for example 9ct, 14ct, and 18ct alloys. With the varying carats, like yellow gold, there is a slight variation in the appearance and quality of the gold, which reflects in the price of this piece of jewellery.
Designer Wedding Ring Diamond Setting
Often, high quality designer wedding rings are made of precious metals such as platinum and gold, and include precious stones, diamonds being, of course, the most popular. Designer wedding rings are often intended to be paired with an engagement ring made by the same designer. This often means that if there are diamonds in the wedding ring, they should match the setting of the diamond on a person's engagement ring. To help buyers make a decision, the following chart is an overview of the basic diamond settings.
| Type of Diamond Setting | Brief Description |
| --- | --- |
| Channel | Two tracks of precious metal; holds stone or stones side-by-side |
| Bezel | Stone surrounded by thin, flat piece of metal |
| Pave | Central stone is surrounded by smaller stones; smaller stones are set very close together |
| Micro Pave | Any small, closely-set stones |
| Prong | Metal claws raise stone for optimal light exposure; commonly four to six prongs |
| Cluster | Several small diamonds flank large centre one |
| Gypsy | Stone is sunk into holes; flush with the rings surface |
| Bar | Metal bars separate each stone |
| Shared | Adjacent diamonds share prongs |
Knowing what different diamond settings are called and having a general idea of what they look like can help make a person's designer wedding ring search a lot easier and a lot less overwhelming. The various cuts should be listed under the product description when purchasing a ring online. If the diamond cut of a certain wedding ring is not listed in the item's description, one can contact the seller.
Other Things to Consider when Purchasing a Designer Wedding Ring
A designer wedding ring is a major purchase. The ring is usually crafted by experts jewellery makers and often has unique designs that can make it quite expensive. Regardless of whether or not a person purchases the ring from a local jeweller or a place like eBay, it is smart to get an insurance for the ring. The ring is a very valuable piece of jewellery, both emotionally and monetarily, and should be safeguarded. Also, a person should keep in mind that it is common for people to 'trade up'. If one's ideal engagement or wedding ring is not attainable at the time of marriage, a person can look for something similar or something with a smaller stone. A few years down the road, a person can 'upgrade' his or her ring, according to preferences and budget.
Setting a Budget for a Designer Wedding Ring
It is no secret weddings are expensive. Add a designer wedding ring on top of that, and a person's budget could be gone. Setting a budget could help a person stay within their means to ensure a stress-free start to the marriage. A common belief is that a person should spend two months' salary on a wedding ring. In reality, it should just be a comfortable number. The worst thing a person could do is over-spend on a ring only to end up in financial trouble. Conversely, buying a cheap wedding ring of low quality is unlikely to be an attractive option for any bride. When a budget is set, a person can look for designers with wedding rings within that budget.
How to Purchase a Designer Wedding Ring on eBay
eBay is an ideal place to find designer wedding rings, because it offers both new and vintage options. eBay makes your search simple. If you have established a budget, you can easily set the parametres of your desired price range right on the search page. You can even customise your search more by selecting a metal, metal purity, condition, or total carat weight. This can make your search a lot less overwhelming seeing that the results displayed only fall within the specifications you have established.
For example, if you would like a designer wedding ring made of 9-carat white gold, you can simply type into the eBay search bar, '9 ct. white gold wedding ring' and choose the favourite designer from the search results until you find the ring you would like to purchase. You can then refine your results according to price, condition (new or used), and location of the seller. Importantly, you should make sure you choose the right size, so before making a purchase, you should have this information available. Although once purchased, wedding rings can be altered by most jewellers, it is better to buy the right size the first time. Once you have made a search to meet your specifications, watch as numerous results are displayed. Then enjoy looking through eBay's vast selection of designer wedding rings to find one that you or your loved one can enjoy wearing for a long time.
Conclusion
Wedding rings are special pieces of jewellery worn by two people to symbolise their love and commitment. A wedding ring, therefore, is something that needs to be picked out very carefully. A designer wedding ring is something that is truly stunning. Although a designer wedding ring can be quite expensive, especially when it has one or more diamonds, it is usually worth the investment, especially if budget is no concern for the buyer. However, some designer wedding rings can also have affordable prices, and eBay has a wide selection of such rings, in both new and used conditions.
When purchasing a designer wedding ring, it is important for a person to consider the budget, the metal and diamond setting, if the wedding ring has diamonds, and also the ring's condition if bought used. Finally, a designer wedding ring should have the relevant documentation that can ensure the piece of jewellery is genuine. Shopping on eBay for a designer wedding ring is simple, as there are thousands of such rings, in all sizes and styles, so anyone is likely to find the ideal wedding ring without too much hassle.