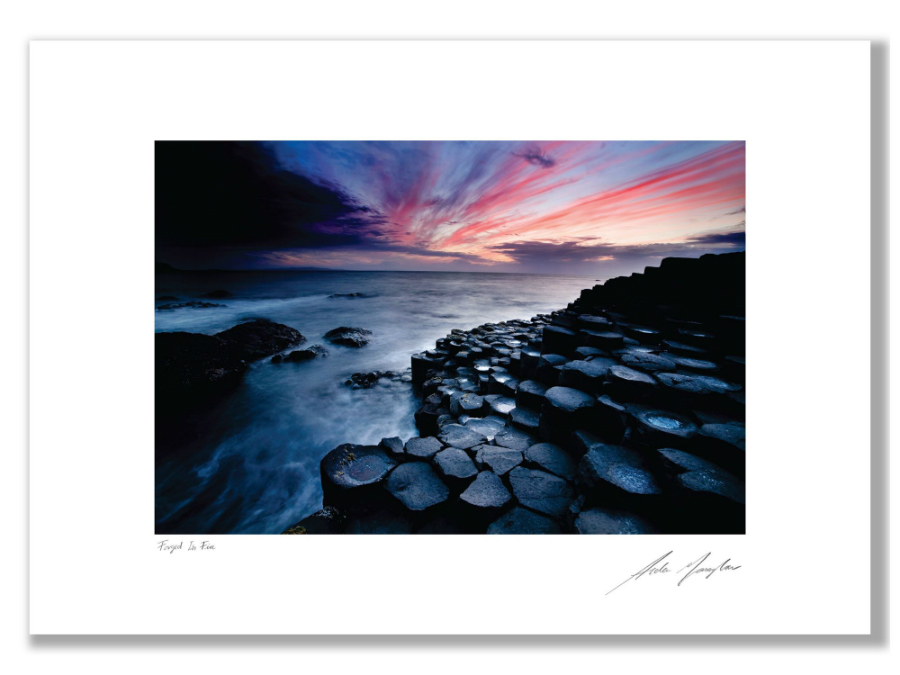 Prints are a widely available form of artwork. Prints can include lithographs, etchings and photographic prints, and are a popular choice amongst collectors of art. Limited edition prints can be harder to obtain than other kinds of print, due to their limited number.
A wide range of prints from different eras, artists and featuring many different styles are available on eBay. This guide aims to provide information on how to detect fraudulent prints and to make sure that what is being purchased is authentic.
Limited Edition Print
Limited edition prints are a popular way for artists to release their work. These prints are produced in a limited production run, producing a limited number of prints. Many limited edition prints include a signature by the artist, and will also often feature a number designating which number print it was in the overall production line. Both of these can be useful in establishing the authenticity of a print. Limited edition prints are distinct from open edition prints. There is no set limit on how many original prints can be produced, and production generally runs until the printing plate wears.
The Type of Print
Many of the ways to ascertain the authenticity of a print require knowledge of the type of print, and the materials used. Many artists will have a type of material that they most commonly use. There are a few main kinds of print widely available.
Etchings are a popular type of print. These are often metal, where images have been created using sharp implements and acid wash.
Giclees are a more modern, widely available print type. These are created by printing a digital image of an artwork onto canvas or watercolour paper. Giclees are made using very high resolution printers. These kind of prints can often last for a long time.
Heliogravures are another type of print. Heliogravures use photographic images to transfer etchings onto metal. Both original art and reproductions use heliogravure printing.
Lithographs are an older type of print. Lithographs involve treated metal or stone surfaces, which ensure that ink remains on only part of the surface. This image is then printed onto wet paper.
Serigraphy was one of the first methods of printing, and makes the use of a stencil to force paint through a fabric screen. The resulting image would be the print.
The Style of the Art
Another key element in ensuring the authenticity of a print can be the style. Smaller elements such as brushstrokes and use of colour can be used to give an idea of whether or not a piece was likely to have been the work of a particular artist. Easier to spot, the general style of the overall piece can also be an indicator. For example, an abstract piece is more likely to be the work of an abstract artist. There are a few major, easily recognisable art styles.
Abstract
Abstract work is often given its own category, though there were many movements within the abstract style. There are many abstract artists, and their style and treatment of subject matter can be highly unique. Styles within the abstract movement can range greatly in their use of form and their separation from figurative reality. These include the impressionist style, which focuses on the presentation of light within a piece, and can often have a hazy quality. Expressionists, meanwhile, distort reality to present emotional meaning and experience.
Realist
Realism covers a wide variety of styles, and is perhaps the more traditional kind of art. Realist art is often directly related to physical reality, and the subject matter is readily apparent. Realism is the style most often used for still life paintings, and particularly for landscape and portrait works. Many older works will be of the realist style, as abstract work did not emerge until the Twentieth Century.
Time Period
Knowing the time period of a piece can also be important, as there are certain styles and artists only fit with certain times. The time period can be a less useful source of ascertaining authenticity for contemporary pieces.
Antique Art
Works which were made before the start of the Twentieth Century are often considered to be antique. Prints from antique eras will often feature realist art. Portraits, landscapes and still life were popular subjects for paintings in this era. Few if any abstract works can be found from this early in the history of art, as abstract artists and styles did not emerge until later.
Modern Art
Sometimes confused with contemporary art, modern art refers to art made throughout the Twentieth Century, though specific dates for the period are often subject to academic debate. While realistic works were still widespread and popular, numerous abstract styles began to emerge within this time period. Newer materials also came to be used during this period, such as acrylic paints.
Contemporary Art
Contemporary art largely refers to that which has been created within the last few decades, and encompasses numerous different styles and techniques. New styles of painting emerged, influenced by developing technology, such as photorealism, where artists strive to recreate photographic realism in their work. Original giclees created by digital artists are another example of contemporary art.
Research the Prints
One of the most effective ways of ensuring that a limited edition print is authentic is through research around the piece. Learning about the history of a particular piece is an important step to take.
Many limited edition prints and other pieces of art will include documents detailing key information about the piece. These documents, often referred to as 'provenance', include information such as past owners, the condition of the print, and where it has been displayed. The greater detail this information goes into and the further it goes back, the easier it is to establish the authenticity of a piece.
It is often easier to find this information about contemporary work, with older work having a great period of time to cover, and often less reliably available information.
Missing parts of this information, or unavailability of all the information, is not necessarily a sign that the piece is not authentic. It is highly common for documents to have been lost, or accidentally destroyed. It is also possible that buyers have asked to remain anonymous. Less information, however, does make it harder to establish authenticity.
While many types of art often include certificates of authenticity, this is uncommon with prints. Sometimes, individuals choose to approach a third party expert, who will often be able to establish the authenticity of a work.
When the styles and techniques exhibited in a piece highly suggest that it is an artist's work, but no direct proof can be found, the work is generally 'attributed to' the artist.
The price of an item is also something that should be paid attention to. If possible, compare the price with other similar pieces. An unusually low price should be approached with caution.
Other elements to pay attention can include the artist's signature and the number of the piece, which should be checked against other examples of the signature, the rest of the production line and other information. A 'catalogue raisonne' can often be found, which includes information about all the works of an artist. This can also be useful in ascertaining the authenticity of a piece.
How to Buy a Signed Limited Edition Print
Limited edition prints can be harder to find than open edition pieces, but a wide variety of prints by various artists featuring all kinds of styles and subject matters are available on eBay. The full listing of available prints can be found under the Collectables & Antiques section. Prints can be found under the Art section, where items can further be categorised by time period, subject matter and limited or open edition pieces, as well as by price, condition and distance to seller.
Key information about a print is generally clearly displayed in the item listing, making it easy to quickly establish if a piece meets any requirements. More detailed information, including any included information about the authenticity of the piece, can be accessed on the item page. Also available here is information about the seller, such as feedback ratings and item reviews. It is also possible here to ask the seller a question regarding the item.
If a specific print is desired, it may be easier and more effective to make use of the search function available at the top of every page. Searches can be made within specific categories, or to return results from the whole site. Further information on getting the most out of the search function can be found Search Tips page.
Conclusion
Prints are widely available to suit all kinds of tastes, from modern abstracts to still life classics. Limited edition prints can often be harder to obtain, due to their limited availability and high price, which also often makes them desirable.
This compounds the importance of determining the authenticity of a signed print. A wide range of limited edition prints are available on eBay.