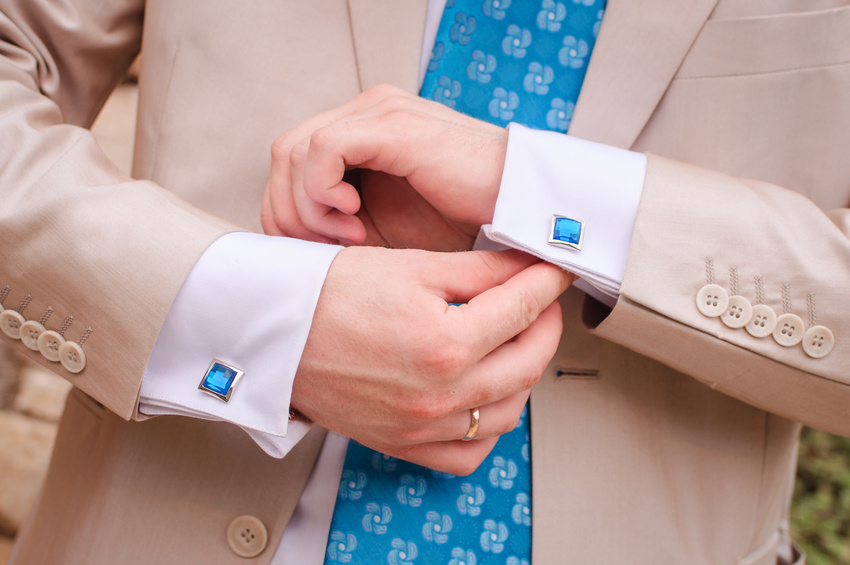 Cufflinks add a touch of classic style and sophistication to a man's wardrobe. Traditionally worn with formal clothing, including tuxedos, cufflinks fit French cut shirts. Dichroic glass cufflinks are attractive, interesting, and can be casual for office wear or formal enough for a dress-to-the-nines event.
About Dichroic Glass Cufflinks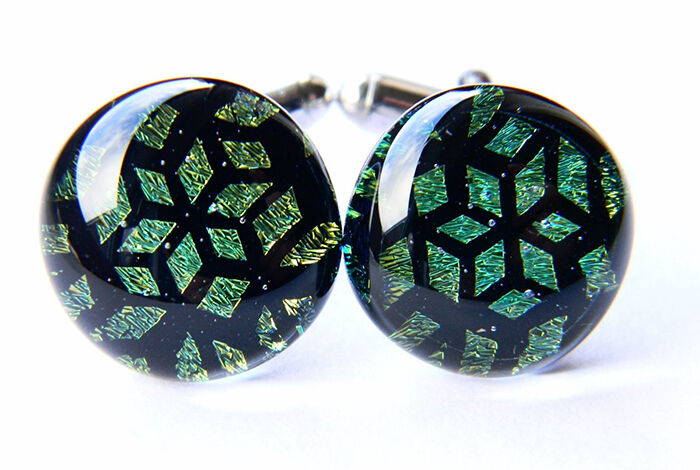 Dichroic glass, pronounced dye-crow-ick, means two coloured. It gets its name for its colour and reflective properties. NASA scientists first developed dichroic glass for use in satellite mirrors in the early 1990s and for re-entry tiles on the Space Shuttles. Consumers and jewellery makers soon found this glass to appear to have more than one colour at a time, and the glass made its way into the jewellery trade, including glass cufflinks.
About French Cut Shirts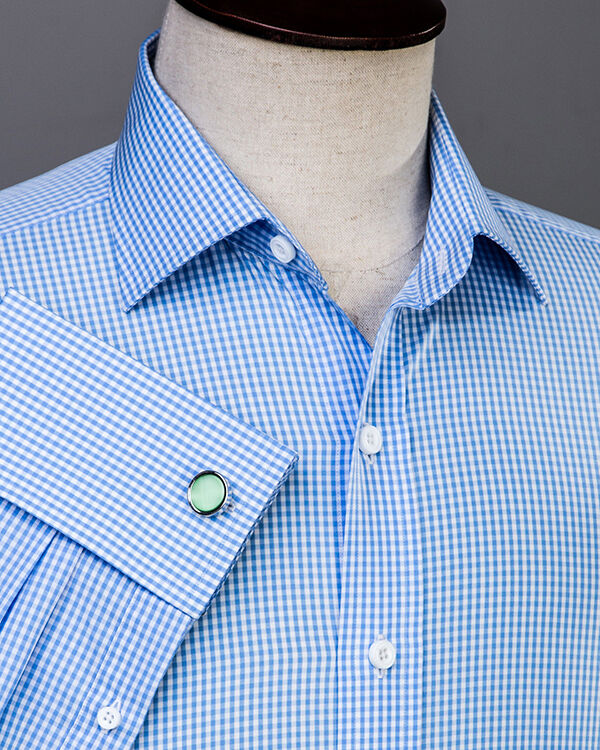 Manufacturers make French cuff shirts to work with cufflink closures on the sleeves rather than buttons. The sleeve fabric folds back on itself, which creates a cuff. A formal option in men's clothing, French cut shirts work with suits rather than casual jackets.
Reasons to Wear Cufflinks
Whilst button cuffs are certainly easy to fasten and convenient, attractive men's cufflinks on a French cuff shirt adds an urbane and sophisticated element to a man's wardrobe. Whether folded or kissing cuffs, teardrop shaped or barrel cuffs, French cuffs add an element of elegance, pride in appearance, and quality.
Types of French Cuff Closures
Modern French cuff fasteners are of two simple forms: the cufflink and the silk knot. Cufflinks are the more formal, traditional, and commonly seen. Fabricated from glass, steel, gold, silver, or other precious metals, they add a touch of understated class to the suit. Silk knots usually come with the shirt and are more of a place keeper than a good, strong link.
Styles of Cufflinks
The most common cufflinks are Torpedo links. Constructed with a decorative face and backed by a plain clip to keep them properly seated, the wearer needs to just push them through and snap them into place. Chain links are a more formal style and are designer cufflinks with two decorative faces connected via a chain. Usually paired with a black tie, they are not as common, but are popular vintage choices. Simple and easy to use, the bar cufflink involves two decorative balls connected via a bar. While there are some that have decorations, they are usually of plain construction and are a simple push through cuff fastener.
Selecting Dichroic Cufflinks
Purchasing cufflinks is a matter of individual style and selecting the best links for the occasion. Formal cufflinks in gold, silver, platinum, or dichroic glass are a good choice for office wear, informal occasions, and dinner dates. For formal occasions like upscale charity fundraisers, meetings with royalty, the ballet, or opera, you should choose formal links. These can include precious and semi-precious metals, stones, gems, diamonds, or other precious stones.