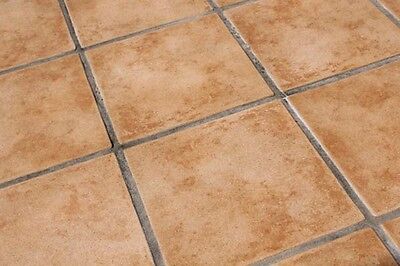 What is the difference between ceramic tiles and porcelain tiles?
When choosing a manual tile cutter it's important to know your tiles! The more you know about your tile, the better you can choose the right tile cutter to cut it.
Ceramic Tiles
Ceramic tiles are porous in nature and are made from a natural clay with a durable 'glaze' added to the face after the clay has been pressed/baked at a high temperature in a kiln which removes most of the water content.
Ceramic tiles are prone to chipping or cracking on forceful impact. The glaze on the tile does not go all the way through, so the core which is usually white becomes noticeable if the tile is chipped.
Glazed ceramic tiles may tend to get scratched on frequently-used countertops and floors, but are a good choice for walls.
Glazed ceramic tiles are available in high-gloss, matte, and abrasive slip-resistant finishes.
The benefits of ceramic tile include a good assortment of textures, colours and sizes.
The tiles are durable and easy to maintain.
Ceramic tiles are suitable for light to moderate traffic.
Porcelain Tiles
Porcelain tiles are also made from clay, but have a much denser nature and are mixed with finely ground sand. This mix is then pressed and fired at higher temperatures (compared to ceramic tiles) and for much longer to remove practically all of the water content. This process is what makes porcelain tiles denser, less porous and more hard wearing than ceramic tiles.
Porcelain tiles are dense, impervious, fine grained, and smooth with a sharply formed face. The colour of the tile is consistent through the body of the tile (full-body) to minimize the appearance of chipping.
The benefits of porcelain tiles include a greater wear-resistance and this is due to the hardness and full-body colour. Porcelain tiles may take on the appearance of natural slate and other types of stone.
Porcelain tiles are the hardest wearing tiles on the market.
There are different degrees of hardness on porcelain tiles and also different break strengths to take into consideration.