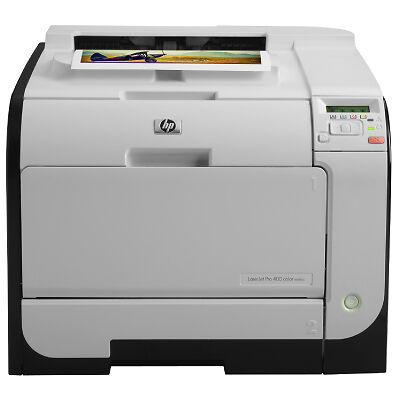 Many people are eager to know what the best printers in the market are, but the answer to that question greatly depends on what one needs a printer for. Some users are more interested in high-quality printing, others prefer a multifunction device, and others simply want a printer that can print really fast. Home printers tend to fall somewhere in the middle in all of those categories, while office printers usually require the ability to do all of those things. Added to that, everyone wants a printer to be both affordable and economical.
Printers suitable for small offices are usually not very different from what home users require, and the market offers a wide variety of options in both categories. The main differences between printers have to do with their printing mechanisms, which can be inkjet, laser, monochrome laser, etc. Another important categorisation has to do with functionality; while multifunction printers can also scan, copy, and fax, others, especially older models, are limited to the printing of digital files.
There are many things to consider when looking for home and office printers. Performance is always at the top of the list. However, when looking for a printer for a large office with many employees, speed and the ability to handle printing jobs initiated by multiple users also play a key role. In terms of affordability and economy, the equation between how much the printer costs and how much it costs to keep it running needs to add up. Moreover, some offices require printers that can print cheap, fast, and in low quality, especially for the printing of drafts and documents in need of proofreading.
The majority of home users, on the other hand, do not need much more than an average-priced printer that can print at an average speed. Home printers also need to be small, as they must fit into smaller spaces. Additionally, multifunction devices are commonly preferred, as home users seldom own scanners and copiers. While some high-end office printers can print on many different types and sizes of paper, a standard home printer tends to offer more limited possibilities.
Home and Office Printer Basics
Monochrome laser printers are one of the best sellers in the office printer market. They combine great speed with great economy; two of the things businesses value the most in a printer. However, inkjet printers might be better suited for certain types of office printing, and small multifunction models may work very well for certain types of businesses.
Office printer buyers need to carefully consider the type of technology that can best suit their needs. Additionally, they must find something that fits their budget, in terms of both unit purchase and ongoing costs. A perfect printer that requires expensive consumables to function can result in a per-page cost that few businesses can afford. Basically, the only reason to buy an office printer with high ongoing costs is the need for superior quality colour printing. However, when a business requires excellent quality prints only very seldom, it is worth considering whether having them done at a local printing shop is not a more cost-effective solution than buying an expensive printer.
A Matter of Costs
Some cheap printers involve high ongoing costs and some expensive ones offer very cheap printing, while others are somewhere in the middle. Printer manufacturers usually sell low ink and toner replacement-cost printers at higher prices. Low-cost printers featuring high-cost consumables can only be a good fit for people who print very seldom. It follows that office printers need to be expensive, in order to offer affordable printing. Anyone looking to buy a printer for an office should always do a bit of research about ink or toner costs before making a decision.
Finding the Right Home and Office Printers
One of the first things to consider when selecting a printer is its projected output volume. A daily printing average of a few pages does not require the same type of printer as one of a few hundred pages. Likewise, printers that need to be available for multiple users require certain specific features, for example, the ability to accept Bluetooth connections.
A typical personal inkjet printer, for example, does not generally offer two-sided printing, called duplexing, and it usually requires pricey ink cartridges. Connected via USB or Bluetooth, this type of modern printer is ideal for use with laptops and other mobile devices. Personal laser printers are more expensive, but they also offer more affordable and faster printing.
While home printers can do without networkability, small offices generally require printers that can be controlled by different users over Bluetooth and ethernet connections. While Bluetooth works fine for a small number of users, large offices can profit from the increased reliability of ethernet networks.
Different Types of Home and Office Printers
Printing technology has greatly evolved since the time when the first non-industrial printers became available in the consumer market. As a rule, anyone who commonly prints plain text with few graphics can be very satisfied with a monochrome laser printer. As the consumables required by these types of printers offer the lowest printing costs, they are a favourite with businesses looking for affordable printing.
Laser, Solid Ink, and Inkjet
In the case of businesses that require extensive colour printing, colour laser printers are, however, not an ideal choice. When it comes to photo quality, colour printing, laser does not always offer the best results. With pricey consumables to be added to the equation, these types of printers are not as popular as one might think they should be.
In the case of colour and photo quality printing, inkjet printers, which preceded laser printing technology, are still at the top of the list. Some office inkjet printers are designed to combine their stunning print quality with a faster printing speed than what is offered with standard home versions. Inkjet printers are also very versatile, as they can print on different types of paper, including photo paper, and sometimes even on DVDs.
Commercialised by document duplication giant Xerox, solid-ink printers do not require cartridges, which makes them more environmentally friendly. Faster than inkjets and more hassle-free than colour lasers, they are ideal for small offices.
Speed Specifications
Estimating one's expected print volume can help assess how much processing power, engine speed, and memory a home or office printer might need. Manufacturers usually provide several specifications that can help buyers make the right decision.
A printer's engine speed is commonly measured in pages-per-minute or ppm. A 20 ppm printer can only work for home or small offices, an engine speed of 20 to 40 ppm is suitable for medium-size offices, while machines offering over 40 ppm can certainly handle high volume work. Naturally, the latter tend to be extremely pricey.
Some printers process printing jobs themselves, while others rely on a connected computer to do it. In terms of printers featuring a processor, anything between 64MB and 256MB is good enough for business use.
Popular Home and Office Printers Table
Popular printer manufacturers include HP, Brother, Epson, Canon, and Lexmark. While some printers are better suited for either the office or the home, many of them can be extremely versatile, offering a great performance for both personal and business use.
| Printer Model | Details and features |
| --- | --- |
| HP DeskJet 3050A | Affordable ink cartridges, suitable for a small office at 22 ppm monochrome; low-cost, hassle-free printing; print wirelessly from mobile Apple devices; good value for money |
| Epson Stylus SX435W | Modern wireless multifunction; features memory card slots, scanning, and copying; touchpad control; instant-dry ink prevents smearing; expensive cartridges, not recommended for heavy use |
| Epson WorkForce WF-7010 | Ideal for small offices that need to print on paper up to supertabloid size; two paper trays; duplexer, fast, and cheap printing |
| Brother HL-5450DN | Laser monochrome; medium to heavy duty, low cost printing; duplexer, 300 to 800-sheet capacity; ethernet-capable; good output quality; 40 ppm for text with no graphics; supports Airprint and Google Cloud Print |
Multifunctions are usually preferred for the home, while laser monochromes are commonly chosen for the office.
Conclusions
The technology of common home and office printers has greatly evolved over the years. Modern printers can connect wirelessly, act as fax machines and scanners, and print on both sides of the sheet. In fact, they have so many different features that it can be a challenge to choose one among them.
Home printer buyers are usually looking for good quality without having to pay for pricey consumables. Speed and exceptionally cheap printing are more of a concern in the case of office printers, which often feature duplexing, ethernet networkability, and the ability to handle different paper sizes.
In spite of all the technological developments, inkjet printers still take the prize when it comes to high quality colour printing. While inkjet cartridges are more expensive than laser toner, some manufacturers have developed affordable inkjet printing alternatives. High quality image printing tends to be slower as well, but the faster, laser colour printing offers only an inferior performance.
A fast multifunction with a duplexer and average-priced cartridges can do very well for both home and small offices, but larger offices generally benefit from the use of laser printers. According to certain expert ratings, Epson, Brother, Canon, and HP are consistently manufacturing some of the top-rated printers on the market.