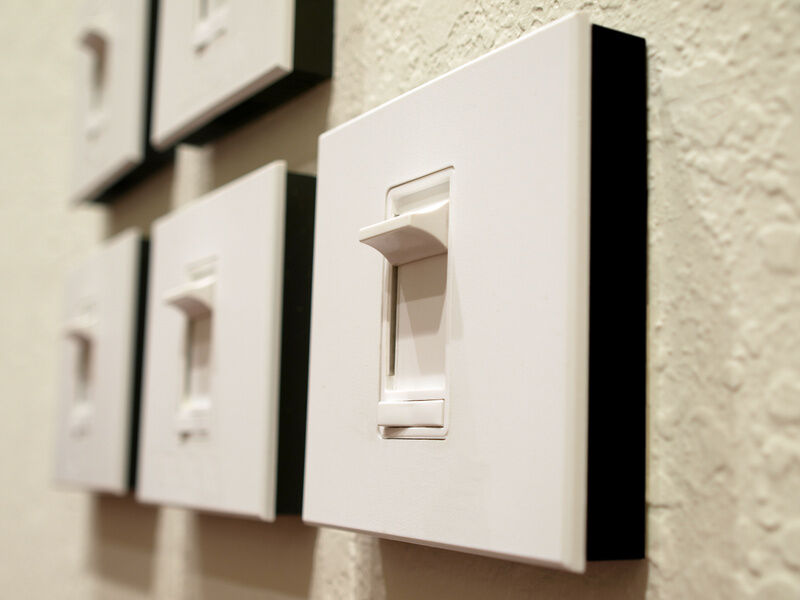 Create a customised lighting scheme in your home using a dimmer switch. Dimmer switches allow you to control your home's lighting, and the soft, dim light creates a relaxing mood and saves you money on energy. Turn up the lighting to read or work, or find the perfect setting to enjoy your evenings using a dimmer switch. There are a few types of dimmer switches, and switches come in several styles to complement your existing home decor beautifully.
Touch Dimmer Switch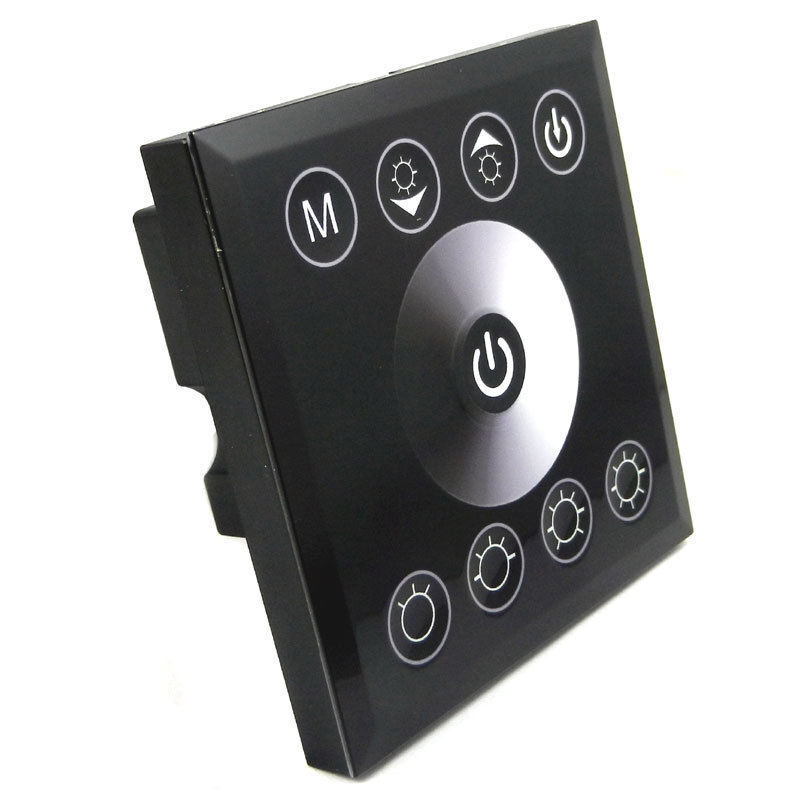 Modern touch dimmer switches use flat touchpads to allow you to operate the dimmer controls. Some touch dimmers are glass and some are chrome, while others offer sleek black or brass styles. These designer dimmer switches not only look luxe, but they are user friendly and offer a variety of features, including one-finger operation, fingerprint-free surfaces, and indicator lights so you know when they are on or off. Some popular brands of touch dimmer switches include Varilight and G&H.
Remote Dimmer Switch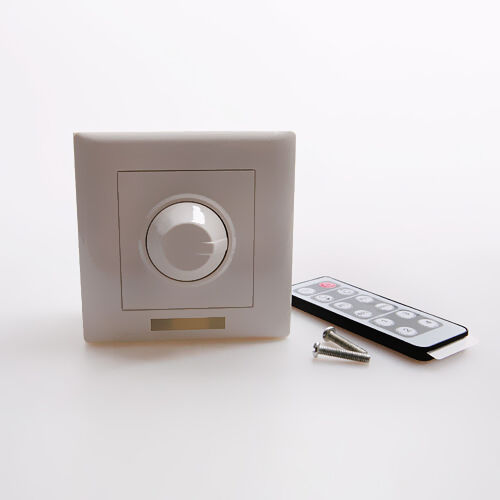 You do not even have to get up to operate a remote dimmer switch. Using a small remote control, you can access the dimmer and adjust lighting easily. These double as touch dimmer switches. Some remote dimmer switches are screwless for simple installation and an elegant, understated look. Remote dimmer switches come in many colours, including satin brass, white, and brushed chrome, and they work with all types of light bulbs. Depending on how many lights you wish to control, you can purchase double dimmer switches to accommodate more types of lighting.
LED Dimmer Switch
LED dimmer switches are compatible with LED lighting and in some cases, CFL bulbs as well. The dimmer switches come in a range of styles, including futuristic smart touch panels, traditional knob designs, and remote control switches. These long-lasting dimmer switches operate track lighting, lamps, and many other types of light fixtures. Some LED dimmer switches have three preset functions or allow you to fade lighting in and out as you desire.
Dimmer Switch Styles
There are a few different dimmer switch styles, including the standard knob switch, which allows you to turn the knob to adjust brightness. Alternately, select a slide switch, a standard toggle switch, or a touchpad switch you tap to change the lighting. The most elaborate type of dimmer switch is the scene selector, which allows you to choose from preselected lighting styles. Most contemporary dimmer switches are flat for a more decorative look, including touch dimmers and remote dimmer switches, though Victorian or antique-style switches offer toggles and knobs for a cool vintage or shabby chic look.