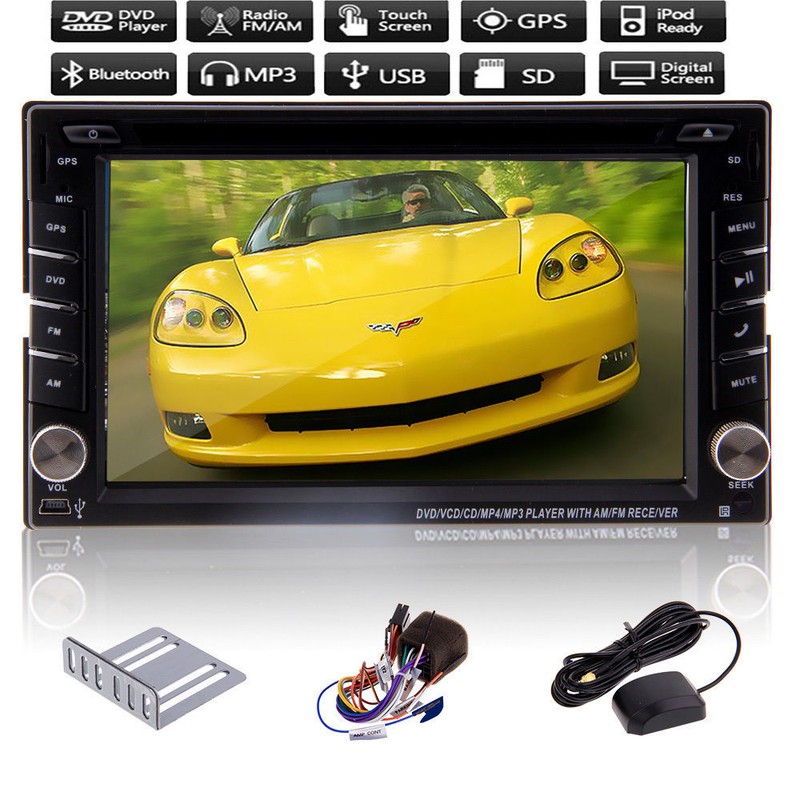 Things to concider when fitting a Chinese 2 Din radio, DVD, GPS etc unit.

Just because you have a large hole in the fascia after pulling out the old radio and CD holder etc, from your car it doesn't mean the new 2 DIN unit will fit straight in, it probably will not and the cost will rise considerably.

You will almost certainly need a fitting kit other than the two angle plates supplied.
An adapter or a fascia conversion for your car, in some cases, such as my 2001 Mercedes w168 facelift, you cannot get either a fascia or fitting kit, so it's handy-craft time and make or adapt one but be prepared to shell out another 30 to 90 for one..

You will also need to consider the cables at the radio's rear, does your new 2 DIN unit have ISO male pin sockets to take your car's plugs for speakers and power (as in photo) if not you will need to buy a pair of ISO male sockets and solder them to the radio's tail, (another tenner) and if so are the battery and ignition 12v wires the same way around, (usually red and yellow), not all are and they may need swapping and you will only find that out when the radio looses all it's setting each time you switch off,

Is the radio antenna lead ISO or DIN? The little ISO button connection on the radio is common on continental radios such as Becker or Blaupunkt but your radio will almost definitely come with the normal DIN jack plug, so again you will need an ISO to DIN adapter, (another fiver).

If you are fitting to a car with a GPS antenna is the connection the standard SMA screw on as fitted to all Chinese radios with GPS or does you car have a WICLIC or FAKRA connection, if so you will need an adapter for the cars connector to the SMA screw fitting or buy and fit the correct SMA connector, (not difficult but it means chopping off the cars OEM connector), (another fiver).

Other DIY tasks will be running the yellow RCA cable from the rear to the front for the reversing camera, unless you shell out another 30€ for a wireless link unit and you will need to run a wire from the handbrake (or handbrake warning light in the dash, it's easier) to the radios input so you can watch movies, etc, only when parked with the brake on or rather your passengers can watch if you take that wire to earth, unless you shell out for additional monitors for the headrest connected to the additional AV out jacks as long as the radio has dual viewing.

Connection to steering wheel controls can be awkward and may need an adapter too, an infrared remote control with the radio means you can buy and fit a universal infrared control pad to your steering wheel if you want, but only if the radio has IR input, mine doesn't, despite having it listed as such and in the manual. So many things to consider and that should be done AFTER research and BEFORE pressing the 'BUY NOW' button as sellers are very friendly but not very helpful or forthcoming when it comes to righting a wrong listing or technical description. Double check.

Don't expect the screen to be bright and clear in daylight (even worse in sunlight), it won't be, you mobile phone is a pig to read out of doors so why should the radio be any different? At best you will see the basics and if running WIN CE 6 you will not be able to read anything without shielding the screen and looking closely, by which time you may well have hit something, so get to know your radios layout.