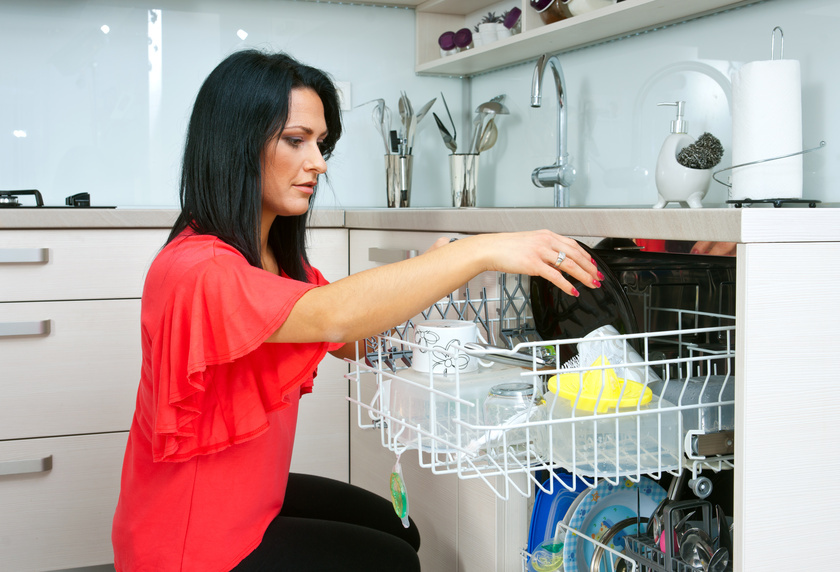 Dishwashers have come a long way since the introduction of the first hand-powered dishwashing appliance machine in 1893. The technological marvels of the late 19th century have transformed into an expected household and restaurant convenience. Before purchasing a dishwasher, consumers should learn the types of dishwashers as well as the available options.
Types of Dishwashers

Consumers have several different types of dishwasher to choose from. Each of the different types has advantages and disadvantages.
Type of Dishwasher

Description

Budget Priced Conventional

For budget conscious buyers

Adjustable racks

Self-cleaning filters

Noisier than more expensive models

Minimal flexible loading features

Premium Priced Conventional

Flatware slots

Folding tines

Hidden controls

Cycle time display

Stainless steel tub option

Dishwasher Drawer

Two stacked drawers

Use drawers individually or simultaneously

Pull-out drawers offer easy loading

Comparatively small washing capacity
When shopping for a dishwasher, be sure to weigh the importance of certain features against budget constraints. Some budget priced brand name dishwashers, such as Beko, Bosch, Hotpoint, Miele and Whirlpool perform almost as well as higher priced models.
Determine Your Dishwasher Capacity Needs
Dishwasher capacity plays a significant role in the dishwasher buying process. Large families that operate dishwashers daily require larger capacities, while singles and couples can get by using dishwashers with smaller capacities. Another capacity factor to consider is the number of pots and pans the machine can wash at once. Kitchen size also influences the size of dishwasher to purchase. Compact dishwashers wash up to eight five-piece place settings. Standard dishwashers clean up to 12 five-piece settings and tall tub dishwashers handle up to 14 five-piece place settings. Table top dishwashers have the smallest amount of washing capacity, but the units have the greatest portability.
Wash and Rinse Cycles
Contemporary dishwashers features the latest wash and rinse technologies, many of which allow consumers to comply with environmental and water usage regulations. Models such as the Kenmore Elite eradicate 99.9 per cent of the bacteria present on dishes. Many new dishwashers operate efficiently to minimise water waste and the production of detergent suds. The result is cleaner dishes and a dishwasher that discharges fewer harmful chemicals. Some modern dishwashers clean by steaming dishes, which eliminates the step of pre-washing. Dishwasher owners can simply scrape the plates and insert the dishes into the machine, without having to scrub and rinse.
Adjustable Dishwasher Racks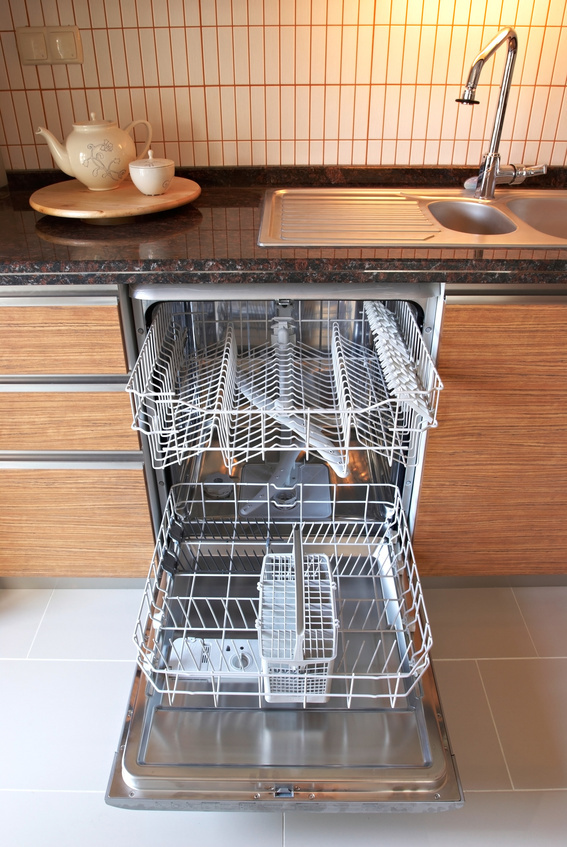 People who clean large numbers of dishes daily should consider dishwashers that include a third rack option. The third rack provides flexibility and space for washing more dishes, especially smaller plates and cooking utensils. Some dishwasher manufacturers construct dishwashers that allow owners to change the height of the top rack. Flexible rack dishwashers from manufacturers such as Integrated and Slimline provide owners with the option to move or alter the size of the dishwasher dividers. The capability to move dividers creates space for different sized and shaped dishes such as large saute pans bowls and dessert serving plates.