For more than 80 years, the Walt Disney Company and its production partners have created more than 350 animated and live action features. At any moment, only certain titles are available, however. Buyers can avoid waiting for Disney to 'open the vault' by stocking up on their favourite Disney DVDs when they are easy to find.
Disney Princess DVDs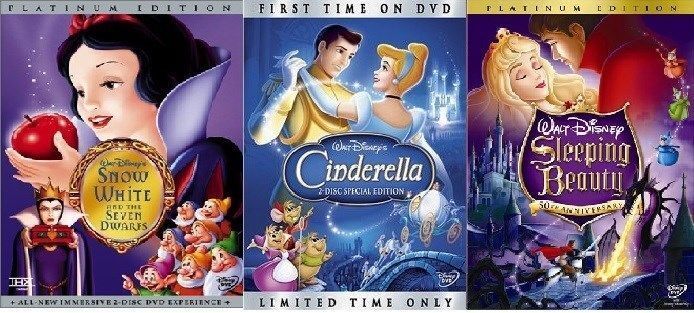 Every home with a little girl needs a collection of Disney Princess DVDs. The Disney 'Cinderella' DVD is a great choice for starting this collection, and plenty of other traditional and new princesses are available. Traditional princesses appear in the captivating stories in 'Snow White' and 'Sleeping Beauty'. For princesses with a more modern flair, Ariel in 'The Little Mermaid' and the sister princesses in Disney's 'Frozen' are good choices. Sometimes a particular DVD comes packaged with others as part of a DVD Collection.
Disney DVDs for Men and Boys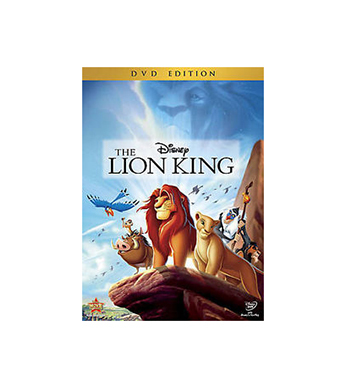 Disney princesses are not the only rulers of the Disney kingdom. 'Finding Nemo' is a classic boys' coming-of-age tale that also offers plenty of humour for adults. Likewise, the 1942 'Bambi' traces a small boy's transition to adulthood, albeit down the path of childhood tragedy. Disney's 'The Lion King' similarly takes a boy to manhood through tragedy, treachery, and war blended with inspirational music and humour. Animated action movies by Disney include 'The Incredibles' and 'Peter Pan'.
Animal Stories from Disney
The musical 'Jungle Book' may have taken liberties with Kipling's story, but it brought the jungle into a whole new groovy century. The original 'Lady and the Tramp' remains the sweet love story released in 1955. Sequels such as 'Scamp's Adventure' cater to the sensibilities of later generations.
Finding Disney DVDs
Disney DVDs are available any number of ways. Plenty of used DVDs are still available, thanks to the closure of most video stores and families' changing interests. Disney DVD Bundles are a cost-effective way to obtain a large number of DVDs at one time. When purchasing bundles or individual titles, it is important to pay attention to the region code. Only Region 2 DVDs play on UK video equipment. Bundles are also sometimes a good way to find less common DVDs, such as live action Disney films.