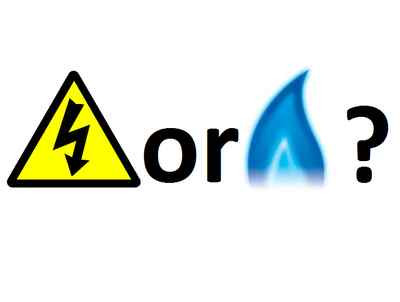 Gas Vs Electric Cookers
Whether an impressive, massive and imposing Range Cooker in a Country Cottage, or a compact, colourful 50cm Freestanding Cooker in a Pent House Flat, when it comes to Freestanding Cooking Appliances the Cooker is the centrepiece of your kitchen and where you'll be baking, roasting, frying, boiling and generally cooking food for you and your family.
There are three families of cookers:
The Classic Cooker is all Gas. Its not as popular as it once was, but it has a loyal following. If you've been using a Gas Hob and Gas Oven for Years and Years, you probably will want to stick to this combination where the heat in the oven rises to the top creating multiple temperature zones and a specialised style of cooking needs to be adopted to prevent a burnt top and cold bottom.
Because they are not as popular as other types of cooker, and because of the extra materials needed to build one, a Gas Cooker can be relatively expensive, with fewer choices in size, style and colour.
The strength in this type of Cooker is the Gas Hob. Favoured by Top Chefs, cooking with gas is responsive, fast and full of flair. This is because the flame from the hob heats the pan directly and thanks to the conducting properties of metal, a normal pan will quickly change temperature, becoming very hot, very quickly, and then cooling down quickly too helping to prevent food from being over-cooked or burnt.
When you install a Cooker Hood above a Gas Cooker, you need to pay attention to the rules laid out by the manufacturer as often you need to place the hood at least 750mm above the Hob vs 700mm for most electric hobs.
Typically, All-Gas Cookers can't be converted to LPG and need to be bought LPG ready.
All Electric Range Cookers
Electric Cookers are very popular. Consisting of electric Ovens and an Electric Hob, you don't need to worry about a Leaking Gas Supply, a naked flame in your home (a popular point amongst those renting out their properties) and with Electric you get plenty of features such as Multifunction Ovens, Programmable Timers, Touch Control Hobs and even simple Hot Surface Indicators.
Thanks to their popularity, you get a large choice in different models, makes, colours and features and generally you get more value for money compared with all Gas.
When it comes to installing an Electric Cooker, you need a professional Electrician to hard-wire the unit as it is too powerful for a standard plug socket.
A key decision you'll want to make is what type of cook top you want. The three main choices are a solid plate hob/cook top. Favoured by land lords for their simplicity, reliability and price, they get the job done but are hard to keep clean, lack functionality and take longer to heat up and cool down.
Next up, is the classic Ceramic Cooktop. The price of ceramic tops has come right down in recent years and touch controls are becoming standard features which often include timers, keylocks and other indicators. Thanks to their flat, smooth glass surface, Ceramic is very easy to keep clean and therefore they tend to age better than solid plate tops that can become stained. The only downside is that it still takes much longer to heat up and they do not cool down very quickly because it is the glass surface that is heated.
The ultimate Cooktop is the Induction Hob. These are becoming more and more popular on Cookers as they encompass the advantages of ceramic such as functionality, style and the fact that they are easy to clean, with the strengths of gas cooking because Induction technology heats the pan directly rather than the glass, much like a flame does. This means your cooking is more responsive as you can quickly change the temperature of the pan. The only thing to bear in mind is that only certain pans work with induction. A simple rule is that if a magnet sticks to the bottom of your pan, it should work fine with Induction.
Easily the most popular choice, Dual Fuel generally means a Gas Cooktop/Hob and Electric Ovens. This way you get all the advantages of having an electric oven such as multiple functions like fan assisted cooking and features like timers. Then you get all the advantages of Cooking with a Gas Hob such as speed and responsiveness.
As it is only the hob that is gas, most cookers come with LPG conversion kits that can easily be fitted during installation so even if you do not have a Mains Gas Supply you can simply use bottled gas.
One of the downsides to this type of cooker is that you normally need both a Gas registered fitter for the hob and an electrician to hardwire the ovens - many Tradesmen can do both but its worth checking first.
The other downside is that compared to a Ceramic hob, they are normally more difficult to keep clean but Gas on Glass Hobs are becoming popular so we may see more freestanding cookers and range cookers featuring this in the future.
Which type of Cooker is best?

Only you can decide which type of cooker you need. It all comes down to who is going to be using the cooker and where your priorities lie. When it comes to cleaning, electric has all the answers. When it comes to Cooking, Dual Fuel is still the most popular. When it comes to habit, you may decide to stick to what you know and go with Gas.