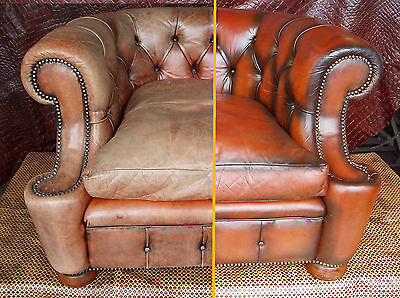 Leather is a staple of most places. You do not have to look far in a home, office or even your car before you start to see leather products. These could be anything from your purse or wallet, to an exquisitely crafted shoe, to the interior of your car. Learn the do's, don'ts and common myths of leather cleaning and care, to ensure your leather products stay at their best.
How to clean your leather

When looking for a good cleaning product for your leather, look for one that doesn't only clean dirt but can also take on small soiling spots and grease. These are not always cheap, but are a good investment. Always buy cleaning and conditioning products from a reputable dealer. Also, buy cleaning products that are specified for your type of leather.

What to avoid when cleaning your leather

One of the most common causes for leather to become dry, brittle and crinkly is speeding up the drying process when leather becomes wet. All too often people are tempted to put their favourite handbag, or pair of shoes next to the radiator or use a hairdryer to dry it out, They then put leather conditioner on but this will be ineffective as speedily drying leather has already altered its chemical composition.

Common myths

One of the most common myths about cleaning leather is that it requires conditioning after every use. This is not the case at all, leather conditioners are designed for occasional use only. Wherever possible try to avoid petroleum by-products, as these can damage your leather over time. There is no standard rule for when you should clean and condition your leather, but in hot, dry climates every 4-6 weeks is the recommended interval, with once or twice a year for cooler climates.