Today I am going to try my best to make you more aware of the things like Expiry Dates,
PAO (Period After Opening)
& potential contamination.
Do we all know what the many international icons printed on your beauty & skin care products mean?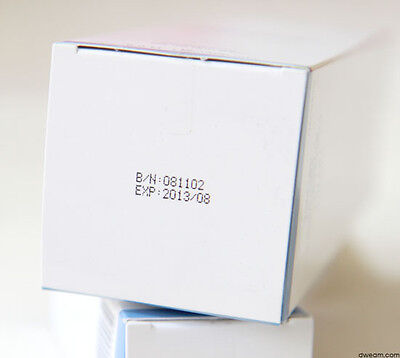 Expiry date
If a product contains active ingredients, the expiry date relates to those actives, not to the shelf life or overall 'freshness' of the product. "The printed expiration date on the label only indicates the guaranteed effectiveness of the 'active/s' within the product,"
Shelf life
"Skin care products undergo stability and microbial challenge testing to ensure the formulas remain stable and that nothing unwanted will grow within the product during its shelf life period," "Most products that do not have an expiry date generally have a shelf life of 12 to 36 months."

PAO
Most skin care products will have a PAO (Period After Opening) symbol on the packaging. "The purpose of this symbol is to give consumers an idea of how long after opening the product can be safely used without causing harm," The PAO symbol looks like an open cosmetic cream jar with a number on it, followed by the letter 'M', which refers to 'month'. "So for example, a PAO symbol showing '24M' suggests that the product is safe to use for 24 months after it has been opened."

Contamination
When it comes to your cosmetics, one of the biggest challenges is keeping them free of contaminants. "Water, which can contaminate a product, can easily get into jars and open-topped bottles when you're in the shower," "Or simply putting your fingers in a pot of moisturiser day in and day out can also increase the chance of contamination." For this reason is recommended cosmetics that come in contamination-proof packaging, such as tubes, squeeze-bottles, spritz toners, and individual capsules but other less contamination-proof packaging can EQUALLY be kept "in shape" by using the supplied spatulas in order to collect the cream from the pot and by making sure your hands are washed before putting your fingers in the pot, it will greatly improve the cosmetic's healthly life.





Emma Hobson (Part Author of this guide)