Just to warn all Sony PSP users:
DONT BUY A 1GB or 2GB (OR SMALLER) MEMORY STICK!!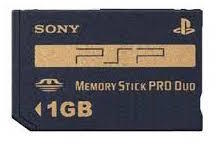 I bought an official 2GB Sony Memory Stick Pro Duo and its WAY too small for what you need.
I installed one PSP game (Practical IQ) and a couple of minis for the PSN store and it was half full. So when I tried to install my two free games from PSN (due to the down time because of the hackers) I couldn't even install one!
Bear in mind you dont have to use the official memory cards you can buy an adapter and use a micro SD card like below. These are cheap and fully compatible with the Sony PSP (all models).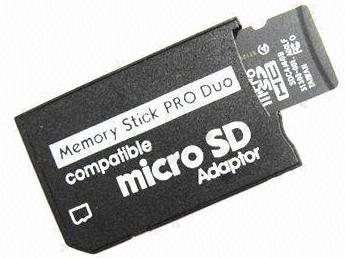 If you like carrying around lots of smaller cards then its up to you - you will end up with a pocket full of 2GB cards...
Save your money and go straight for a bigger card or an SD adapter.
If you have a modified PSP you will want all the storage you can get so you can copy the games from UMD over to the memory stick - go for at least a 16 or 32GB memory card - it will only cost you about £10-15