Thanks to the DVD market, children around the world enjoy the American television series 'Dora the Explorer'. The show centres on a Latina girl named Dora who embarks on all sorts of quests with her trusty purple backpack and her beloved monkey named Boots. With all the entertaining adventures that Dora goes on and the puzzles children help her solve, it is a show parents can get excited about their kids watching.
'Dora the Explorer: Dora Saves the Snow Princess'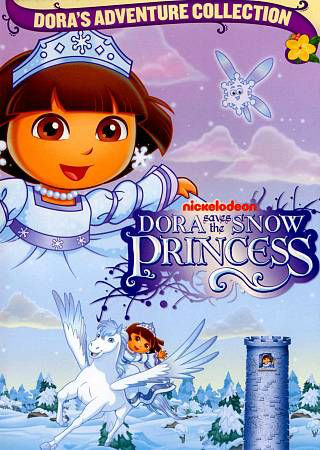 In addition to the regular TV episodes, the franchise occasionally releases full-length Dora DVDs for kids to enjoy. 'Dora Saves the Snow Princess' released in 2008 and features non-stop adventure as Dora, Boots, and the Snowflake Fairy try to save La Princessa Sabrina. A witch locks the princess in a tower and takes her magic crystal, which is bad news for the snow forest that starts melting without the magical assistance of Sabrina. As she makes her way to the tower, Dora faces multiple puzzles that children have to help her solve by using the DVD remote to click on answers.
'Dora the Explorer: Dora's Enchanted Forest Adventures'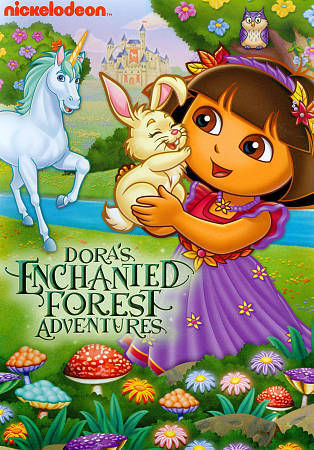 'Dora's Enchanted Forest Adventures' includes three episodes with Dora, Boots, and King Unicornio. The Unicorn has just become King, and he needs the help of Dora and the viewers to get started. In the second episode, the three friends have to help Diego bring back the lost city of Atlantis by ending a feud. When they return to the forest, they find that Owl is trying to take over, and the trio must restore the kingdom before it is too late. As usual, the characters rely on the kids to help them solve riddles and complete their missions.
'Dora the Explorer' Box Sets
Rather than purchasing one episode or DVD at a time, parents can find 'Dora the Explorer' DVD sets with multiple episodes and special features. For example, the Ultimate box set includes the episodes 'City of Lost Toys', 'Catch the Stars', 'Dance to the Rescue', 'Fairytale', and 'Dora Mermaid'. For a larger Dora DVD collection, the Ultimate Adventures set includes 12 episodes. Those who want to see all the episodes in order can purchase numbered season sets. In addition to regular episodes, the franchise also releases special DVDs, such as the Summer Fiesta collection with 10 sing-a-long videos for interactive enjoyment. Children learn new songs as well as fun dance moves that get them off the sofa, exercising, and following directions.