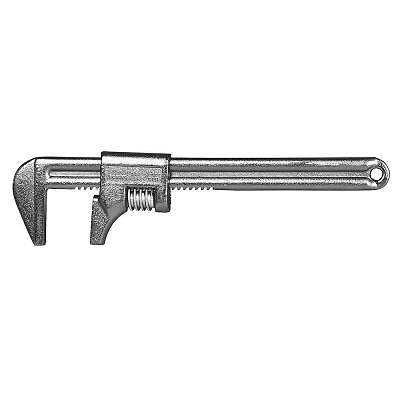 Hand tools can make any automotive project easier. This includes working on the engine or replacing various components in the interior of the vehicle. When buying hand tools for a specific vehicle, make sure to determine a few things before proceeding. Most importantly, find out the type of bolt sizing system. Whether bolts in the vehicle use the metric or imperial system of measurement plays an important part when buying such tools as sockets because metric sockets do not fit bolts using the imperial system of measurement and vice versa.
When buying hand tools for a specific vehicle, shoppers need to determine what size tools they need, as well as any extenders, such as for a socket wrench, or other hand tool accessories. Shoppers should also consider the do's and don'ts when buying hand tools, such as do ask questions about product specifications and don't rush the buying process. And when buying online, such as on eBay, don't forget to add in the cost of shipping and handling to the total cost of any item bought. And do compare prices of hand tools from different sellers to save money.
Do's and Don'ts When Buying Hand Tools
Buying hand tools can make any automotive repair job a lot easier. Without the use of tools, some repair jobs can prove impossible to perform. Shoppers looking to buy hand tools specific to a particular vehicle can use the do's and don'ts located in the sections below to guide them while they shop.
The Do's of Buying Hand Tools
After shoppers finally determine which specific hand tools they want to buy, they can then buy the tools they need for the job at hand. The following section contains easy steps shoppers can take to make the shopping process a lot easier and more enjoyable, including verifying the measurement system used, knowing the tools needed, comparing hand tools for price and quality, and the do's of buying hand tools online.
Do Check for Imperial or Metric System
Vehicle owners should check to see whether the various bolts and nuts in their car require metric or imperial measuring system tools. For the most part, the only tools that measure specific to the metric or imperial system include sockets used in conjunction with a socket wrench, as well as hex keys. For clarification, imperial system of measurement entails the use of inches, while the metric system of measurement utilises millimetres.
Do Know the Hand Tools Needed
Hand tools come in a variety of different types, each serving a specific function as it pertains to working on a vehicle. The table below lists some of the common types of hand tools available, from screwdrivers, to socket wrenches, to grease guns.
| Tools | Description |
| --- | --- |
| | Screwdrivers make it possible to remove screws; also handy for removing hose clamps; comes in varying sizes and lengths |
| | Jaw allows adjustment to fit different sized bolts; also known as an English key |
| | Fits into the back of sockets; provides the driving force to tighten and loosen bolts; comes in both metric and imperial sizes |
| | More commonly known as an Allen wrench; comes in metric and imperial sizes |
| | A long bar with a place for a socket on the end; useful for loosening bolts tightened too tight |
| | Wrenches that have gauges to allow the application of specific torque; used to apply the appropriate torque to bolts |
| | Used to provide torque to bolts and nuts; most common spanners include open-ended and ring spanners |
| | Allows for improved gripping of items while working; a wide selection of pliers available, most for specific jobs |
| | Allows for the lubrication of various vehicle joints and bearings; most require a flexible extender to lubricate hard to reach fittings |
While the above table does not list all of the hand tool types available, it does give a good cross section of hand tools a vehicle owner might want to buy to help maintain their vehicle. Shoppers should always research the types of tools available and buy those that they feel best fit their needs.
Do Compare Hand Tools
After deciding what type of hand tools to purchase, shoppers should look at similar hand tools at different locations or online to compare quality and price. This way shoppers can save money by finding the best hand tool to purchase for their money. Vehicle owners can also buy used hand tools, which can save them even more money.
Do Ask Questions About Hand Tools
If shoppers have any questions regarding hand tools, especially about product specifications, they should ask the seller for more information either at a local hardware store of through the online marketplace. If shopping online at eBay, click the Ask a Question link located on the listing page. This allows sellers to answer all of the questions shoppers have about a hand tool listing before they buy it, possibly saving them from buying a product that does not match their job specifications.
Do Assess Customer Satisfaction or Feedback Rating
Seller feedback gives shoppers a general feel for the shopping experience of other customers and whether it was a positive experience or a negative one. They can then choose the stores or online sellers with the customer service or feedback ratings to assure a great shopping experience. And if shoppers make a purchase online at a marketplace like eBay, make sure to leave feedback after the product arrives. eBay's feedback system takes into account the entire shopping experience, from determining the items that shoppers want to purchase to ordering and receiving the items.
The Don'ts of Buying Hand Tools
Taking a look at some of the common mistakes shoppers make when buying hand tools at their local hardware store or from an online marketplace can help you avoid them. In addition to following the list of do's documented above, shoppers should also refrain from the don'ts listed below.
Don't Rush the Buying Process
When shopping for items, shoppers should take their time and compare items. This allows consumers to buy hand tools according to the best price and level of quality that satisfies them.
Don't Overspend on Hand Tools
When purchasing hand tools shoppers should set a limit to the amount they want to spend beforehand. After determining the limit, they should then stick to any budget set if possible. Setting clear spending limits allows shoppers to purchase the items that they want at a price they can afford and even extend their purchasing power to other needed items.
Don't Give Negative Feedback Without Consulting the Seller
If shoppers encounter a problem with any product bought in person or online, they should first contact the store or seller before giving any negative ratings or feedback. If dealing with sellers online, they can often provide an easy solution for the shopper's problem. The overall goal of most sellers on eBay, for instance, is for their customers to have a good shopping experience. This way they come back to eBay, and the seller, for more items in the future.
Don't Forget to Add in Shipping and Handling to the Total Price
Any item successfully bought on eBay typically requires the shopper having to pay for shipping and handling. If this information is not stated in the item listing, shoppers should ask the seller for more information on their policies.
Purchasing Hand Tools on eBay
Shoppers can find the hand tools that they want by doing a search on eBay. This in turns pulls up a list of categories that allow site visitors to shop using various filters, including type, quality, and overall item cost. If shoppers have any additional questions about a hand tool listing, they can ask the seller by using the Ask a Question link located on each item listing page.
The search tools on eBay make it easy to find hand tools. Just enter keywords, such as "spanners", "tool kits", and even brands, such as "Draper hand tools", to bring up a list of additional options. If shoppers have trouble searching with keywords, they can either visit eBay shops or go to the eBay Search Tips page for more advice and options.
After completion of shopping and receiving the product, shoppers should give feedback on their overall eBay experience. This allows eBay to further improve the shopping experience for everyone who uses eBay to find buy their products.
Conclusion
Working on a vehicle can prove much easier with the use of a good set of hand tools. These tools, such as screwdrivers, socket wrenches, and grease guns, give users the ability to loosen nuts, screws, and bolts on their vehicle's engine, exterior, and interior. This allows for the replacement of damaged parts or for owners to add better quality parts, thus building a stronger and more reliable vehicle. This helps vehicle owners keep their cars, trucks, SUVs, and vans in the best shape possible.
Before purchasing hand tools, shoppers need to determine the hand tools they need. This saves money as they can then purchase the correct part the first time out. As they research and try to find hand tools to bid upon on eBay, shoppers should keep in mind the above do's and don'ts. This can make their shopping experience much easier, as the above do's and don'ts encourage shoppers to compare tools and buy the best quality products according to their specific budget.