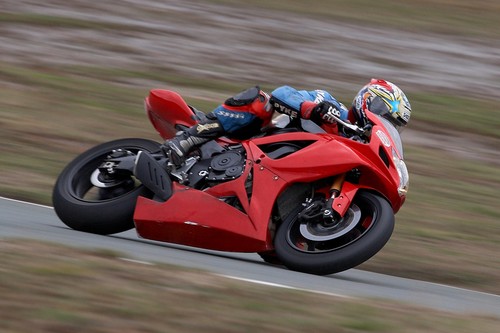 Aprilia makes fine Italian motorcycles and scooters, so when buyers have Aprilia motorcycles they need to use only Aprilia parts for best results when working on the bikes. Though there are purveyors of copy parts, only the real thing provides the Aprilia quality that the company is known for and has built their reputation providing to consumers. An Aprilia bike retains its performance properly when Aprilia parts are used whenever repairs need to take place. Instead of opting for less expensive parts that may do the job, real Aprilia parts are worth the money to keep the bike or scooter in factory condition.
Instead of purchasing parts from an expensive retailer or website, find genuine Aprilia parts and accessories on eBay, either new or used. This is a more cost effective way to get the parts which are needed without paying too much. For consumers who take pride in their Aprilia bikes, using anything less than real Aprilia parts is compromising what the bikes stand for, which is high-performance cycles. Quality is guaranteed with real Aprilia parts, which can be found on eBay, from brakes and lights to body parts and filters. Consumers should not only buy genuine Aprilia parts, but also think about what types of parts are needed, as well as conduct the proper research before making purchases.
Do Buy Authentic Aprilia Parts
Only real Aprilia parts keep a bike running the way it was meant to, and the parts are made with the highest quality that Aprilia offers its consumers. Buying cheaper parts does not ensure the high standards that Aprilia sets for its parts and accessories, and may not work as well or ensure the performance of the machine.
Do not buy imitation parts. There are sellers who may try to sell similar parts, but they may not be genuine Aprilia parts. Buyers should discuss the parts with the seller if they are worried about the authenticity. They should also check the model numbers, see close-up photos, and perhaps even stop by a local seller's home in person to see the parts and ensure they are genuine. Imitation parts may be less costly, but are likely to not provide the same quality as real Aprilia parts.
Do Purchase the Correct Aprilia Parts Needed
There are many types of parts and accessories for the multitude of bikes and scooters that Aprilia makes. Buyers should ensure they are getting the correct parts and accessories for their existing bikes. Check the chassis for the model number of the bike, and know the exact part numbers before shopping to avoid any frustration.
Do not buy parts unless the part numbers and chassis numbers are available to use as a guide when shopping. There are also many models of bikes, such as the RSV, Leonardo, and Tuono, so buyers should be aware of exactly which bikes they have in order to buy the correct parts to avoid problems.
Types of Parts for Common Aprilia Bikes
There are a few bikes which are most common, and buyers should not have a problem finding parts to fit some common Aprilia bikes such as Tuono bikes, RS models, and Dorsoduros. To find the proper parts, Aprilia has made it simple for consumers. The part model numbers are listed right after the bike style, such as RS 125 or Tuono 2006 parts. Buyers can simply search by bike model to bring up the proper parts. Consumers should be sure to check that the bike abbreviation comes before the part numbers to ensure they are purchasing the parts for the right bike.
There are certain Aprilia bikes that need specific parts, such as the Tuono bikes, which have their own brakes and cables that do not work well on other bikes. It should be noted that RS models need their own special carburetors and exhaust units.
Don't Buy Aprilia Parts from Unestablished Sellers
For buyers who want to ensure they are getting authentic, quality parts, it is best to buy Aprilia parts for bikes or scooters from established sellers. Do purchase used Aprilia parts for affordable prices, because sometimes buying gently used parts allows buyers to get what they need without spending a lot. If used Aprilia parts are still in great condition and being sold by established sellers, there is no reason why buyers should not feel confident to purchase used parts or accessories for their Aprilia bikes or scooters.
Parts in Questionable Condition
Do not buy Aprilia parts that are in questionable condition or have any important structural damage. Sellers are required to note damage to parts in the listings, so read each listing carefully to note any damage in the parts. If there are any broken parts, rusted pieces, or parts which just do not look right, do not purchase the parts. Communicate with sellers and feel free to ask questions about the parts before purchasing to ensure the parts are in great condition.
Do Bundle Purchases to get a Deal on Aprilia Parts
Consumers should see what else is being offered to go along with the parts they are planning to purchase. Some sellers offer a few parts at the same time for one low price, which is a deal for consumers. This is a good way to get several parts at one time, so ask the seller, especially if he or she is a parts dealer, what else can be include in a bundled shipment for a reduced shipping cost.
Do not buy more than one part from various sellers if one seller can take care of the whole list of needed items. Buying more than one item from the same seller sometimes means a lowered shipping cost and the items being packaged and mailed together, which alleviates frustration for the buyers, and makes it convenient for the buyers to receive all of the items purchased together.
Do Shop Carefully for Aprilia Parts and Accessories
Read the listings and look at photos carefully. In some photos, it is easy to see that the seller still has the Aprilia parts in their genuine packaging. The model number of the parts may also be visible. Instead of skimming listings for the right parts, it is best to shop carefully by precisely asking questions and reading every description to learn everything about the parts. Consumers should shop when they have time to read carefully and ask questions.
Shopping for Authentic Aprilia Parts
Do not be in a hurry when shopping for genuine Aprilia parts. There are people who are selling unlicensed, imitation parts, and it is best to ensure that consumers are getting real authentic parts. Note everything about the parts in a seller's description to find out about the authenticity of the parts.
Purchasing Aprilia Accessories
Do buy Aprilia accessories to accentuate the cycles or show pride in owning fine motorcycles, because it is fun and affordable. Some accessories available include Aprilia dust covers, wheel rim stickers, decals, and other novelty items. Also to show off love for Aprilias, do purchase other accessories such as key chains, lanyards, and backpacks. Other accessories for the bikes include items such as Aprilia handlebars, mirrors, saddlebags, as well as security items which include motorcycle locks and alarm systems.
How to Buy Aprilia Parts and Accessories on eBay
Purchase genuine, Italian Aprilia parts and accessories for bikes and scooters easily on eBay. Use the search bar on the home page or any internal page to key in the exact search, such as "Aprilia parts" or "Aprilia brakes". The search can be narrowed by the bike's model, whether the parts are new or used, and the price range you are aiming for. Checking the feedback other buyers have left the seller is an easy way to determine if the seller is genuine, and it is also important to add your own feedback once your transaction is complete and let others know that you are satisfied. Feedback helps sellers tailor their transactions to make them as successful as possible, and it is a great way for future buyers to make purchasing decisions.
Buying parts on eBay is a good way to ensure you can maintain your bike without spending too much money doing it. Purchase Aprilia parts from a Top-rated seller who has a lot of successful transactions under his or her belt. Check the ratings and read all of the feedback. It is also best to purchase these specific parts from a seller who may have some expertise and knowledge in this area, due to the special nature of this type of cycle. A specialist in parts or a parts dealer is generally a good option when it comes to purchasing parts of this nature for a specific type of bike.
Conclusion
Aprilia bikes are a status symbol, and they are known for being high-quality, high-performance cycles and scooters which are made with the most elite materials. For consumers who own Aprilia bikes, keeping them up and replacing worn out or broken parts helps keep the bikes running smoothly and at optimum power. Aprilia aficionados do not have to order Aprilia memorabilia or parts from an Italian company that cost more in shipping; buyers can simply order all of the parts and items they need from eBay.
Get Aprilia parts and items shipped conveniently to the door and take pride in the bike that is made with integrity in Italy by replacing parts as necessary and maintaining it for the long haul. Aprilia bikes are made to last, and keeping up with the maintenance, and using genuine Aprilia parts to maintain them, is the best way to guarantee that consumers get the most out of their Aprilia bikes and enjoy them for many years.