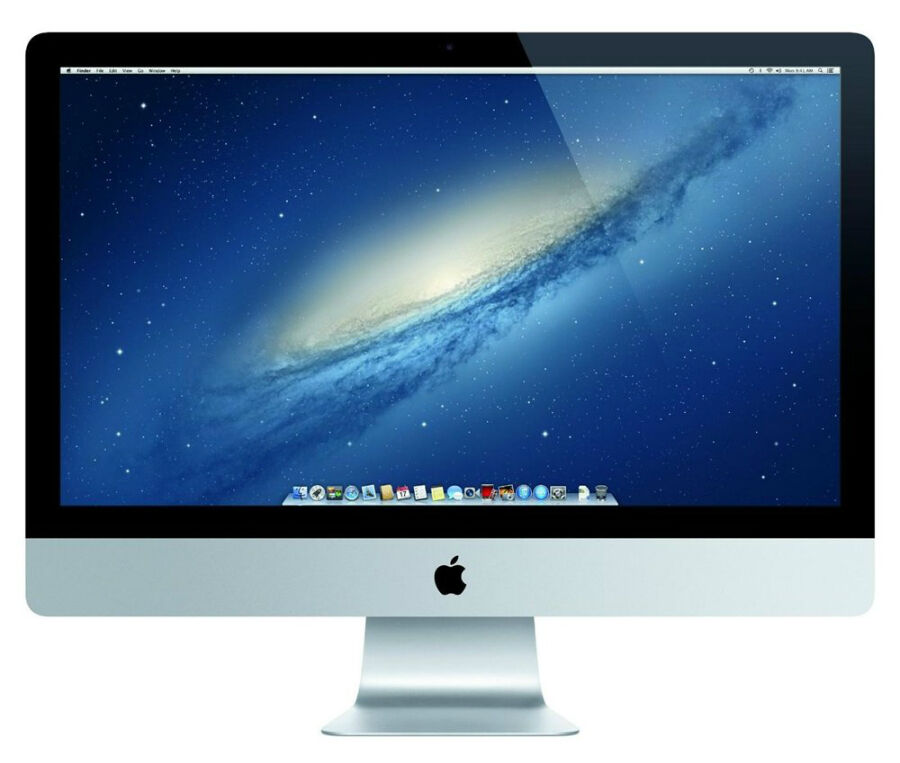 Apple desktops and all-in-ones are computers that combine the internal components into the same case as the monitor. This allows for less wiring as well as an greater amount of space. Due to the device's compact form, all-in-ones are more portable than other desktop PCs. Many even have carrying handles that are integrated into the case. The original Macintosh, manufactured in the mid 1980s was the first all-in-one computer marketed by Apple. Since then, Apple has expanded its range, creating the iMac in the late 1990s.
In order to reduce the amount of wiring further, many all-in-one computers now support touchscreen functionality. Touchscreen monitors eliminate the need for an external mouse and keyboard. When purchasing an Apple desktop or all-in-one at retailers such as eBay, buyers should consider the various types, familiarise themselves with the do's and don'ts of searching for the device, and understand the features that they offer.
Do Choose a Type of Apple Desktop or All-in-One
There are various types of Apple desktops and all-in-ones. When searching for the right type, buyers should consider how they plan to use their computer.
Mac Mini
The Mac mini is the most compact Apple desktop model available for consumer use. It is two inches by 6.5 inches. Mac mini features include an Intel Core Duo processor, a 60 or 80 gigabyte (GB) hard drive, and iLife software. The Mac mini requires buyers to purchase a monitor, keyboard, and mouse separately.
iMac
The iMac is an all-in-one that includes an iSight camera and drives built into the flat panel LCD monitor. It also typically comes with iLife software. iMacs use wires sparingly, allowing buyers to set up their Apple desktop with a minimum amount of fuss. Families, students, and people looking for a compact computer should consider the iMac.
Mac Pro
The Mac Pro is ideal for design professionals, offering users the choice between a quad-core and two dual-core Intel Xeon processors. The Mac Pro is able to run the following software: Final Cut Pro video editing, Maya 3D rendering, and Adobe Creative Suite.
Do Consider Price
When purchasing Apple desktops and all-in-ones, buyers should consider price. Mac minis are the cheapest to buy. However, they do not offer many of the same features as the iMac and Mac Pro. iMacs are an ideal choice for those who want to get the most functionality for their money. Although the Mac Pro has a greater number of features, many buyers find that the iMac more than suits their needs. For those who require the best device on the market, they should search no further than the Mac Pro. The Mac Pro, although the most expensive, has a wider screen and many other advanced features.
Don't Forget to Consider Power
The power of Apple desktops and all-in-ones is best measured by the amount of memory space and RAM provided by the device. Those with greater amounts of memory and RAM are highly coveted, although they do cost more.
Processor
It is important to compare the processor of Apple desktops before settling for a particular model. Mac minis have a processor that is able to store 3 MB of data, iMacs are able to store 6MB, and Mac Pros are able to store 8 MB. Buyers that are downloading or plan to store large data files should choose a Mac Pro. Large data files are often associated with storing audio or video. However, if planning to download simple Microsoft Word or Excel files, a Mac mini or iMac is sufficient.
RAM
RAM, or random-access memory, is a term associated with the chip that temporarily stores data in order to enhance the performance of the computer. This ultimately lets users access information at a quicker rate. As technology continues to improve, RAM chips become faster. These chips are stored in the computer's motherboard and are limited as to the amount of RAM that they are able to support. Therefore, it is important to consider this factor when purchasing Apple desktops and all-in-ones.
Low-end Mac minis have a standard RAM of 2 GB, while high-end Mac minis have a standard RAM of 4 GB. If more space is required to store data, buyers should upgrade to a iMac or Mac Pro. iMacs have a standard RAM of 4 GB, while a Mac Pro ranges from 3 to 6 GB. It is also important to bear in mind the maximum RAM of Apple desktops and all-in-ones. Buyers should not exceed this amount as too much RAM can lower the system's performance and lead to more serious problems.
Don't Overlook Apple Desktops and All-in-One Features
When purchasing Apple desktops and all-in-ones, buyers should consider the built-in multimedia features offered. These generally include iLife software, an e-mail program, iChat video conferencing software, and iCal, a calendar program to help users to keep track of their daily tasks. In addition, there is a wide array of other features that should be considered. A list of these features and descriptions of each of them are seen in the table below.
Feature of Apple Desktops and All-in-Ones

Description

Drives

Combo drive to watch DVDs, play CDs, and write data to CDs

SuperDrive to write data to a DVD

Bluetooth

Allows enabled gadgets to share information wirelessly with the computer

AirPort Extreme card

Allows buyers to place their computer in any location so that they can access the Internet over a wireless network

Airport Extreme base station

Allows the set-up of a secure wireless network for up to 50 people

iLife

Includes the following software iPhoto image editing, iMovie video editing, iWeb website creation, iDVD mastering and burning, iTunes music management, and GarageBand sound editing

iWork

Includes Pages, which lets users create professional looking newsletters, brochures, and flyers

Comes with Keynote, which is ideal for creating high quality work presentations

Microsoft Office

Allows PC users to feel at home with a Mac

Contains Word, Excel, PowerPoint, and Entourage, the Mac version of Outlook

A must-have for buyers who use these programmes on both PCs and Apple Macs

Cinema display monitors

Big, bright screens

Available in 20, 23, and 30-inch models

23 and 30-inch monitors are high-definition
Some Apple desktops and all-in-ones are equipped with these features, while others do not have the ability to perform these tasks. If the feature does not come standard with these computers, it is often possible to buy them separately for installation at a later date.
How to Buy Apple Desktops and All-in-Ones on eBay
Apple desktops and all-in-ones are available to buy on eBay. Buyers simply need to navigate to the appropriate products by entering related keywords, such as "Apple desktops and all-in-ones" into the search bar. Alternatively, buyers who have a more specific idea about the type of Apple desktop and all-in-one they require are free to use eBay's advanced search feature. This feature allows buyers to narrow results by price or condition.
When purchasing an Apple desktop or all-in-one, buyers should investigate the condition of the computer by asking the seller if it is new or pre-owned. If the item is very expensive and brand new, then buyers may choose to look for a comparable product in a used condition. Pre-owned computers can often be found in like new condition for a fraction of the original retail price.
Once buyers find the Apple desktop or all-in-one that they wish to buy, it is important to check the sellers' feedback ratings to see how other buyers have rated their service. If a seller is an eBay Top-rated seller, that means that he or she has a good reputation for dealing fairly on eBay and receives consistent positive feedback ratings.
Conclusion
There are many important do's and don'ts to keep in mind when buying an Apple desktop and all-in-one. All-in-one computers combine their internal components with those of the device's monitor. This increases the portability of the computer, allowing users to use their Apple desktop in multiple locations. In addition, the number of wires is drastically reduced.
Do consider the type of Apple desktop or all-in-one when searching for a computer by researching the different options that the manufacturer offers. Mac minis, iMacs, and Mac Pros are all reliable and highly popular computers. Mac minis, while relatively inexpensive when compared to their counterparts, are smaller and do not offer many of the same features. These computers are best suited for those whose use is limited to browsing the Internet. They have a smaller amount of memory and therefore, are only able to store a limited amount of data. On the other hand, iMacs are larger and a great choice for those who need to store large data files. Still many users prefer the added features and larger memory capacity that is offered by the Mac Pro.
Do consider the price of Apple desktops or all-in-ones, and don't forget to check the power that they offer. Finally, don't overlook the features that are available. A range of Apple desktops and all-in-ones are available from eBay sellers.