Dedicating a space for the addition of final touches to a clothing ensemble enriches the experience of dressing for many. Dressing tables help create this organised zone meant for displaying and storing jewellery or makeup. Those in the market for one of these furniture pieces should first define expectations as to the item's future utility, understand how to evaluate condition, and plan for its incorporation into a room's decor.
Available Dressing Table Designs and Their Use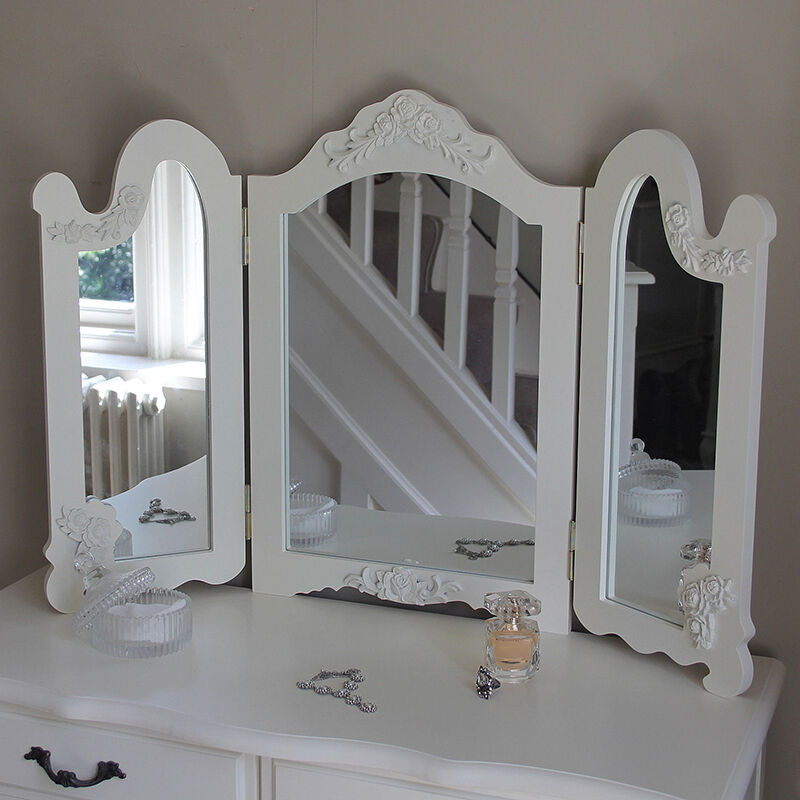 One of the first things shoppers looking for a dressing table should determining is what purpose the new piece of furniture might serve. Those with a substantial makeup or jewellery collection, for example, might want several options for storage, while those with minimal items to store might place more emphasis on elegance and streamlined design. Luckily, many types of dressing tables exist. Popular shabby chic and vintage dressing tables typically feature a few drawers and compartments for tucking things away as well as a large mirror. The latter can come attached to the piece or sold separately. More modern options, like those from IKEA, create needed organisation in one, long drawer by using built-in divisions to separate its contents. Before committing to a purchase, estimate how many drawers or compartments are needed to best fit your beauty items or organise your morning routine. Also consider how many products typically remain out for easy access, and consider the amount of surface area needed to accommodate those favorites.
Evaluating the Condition of a Dressing Table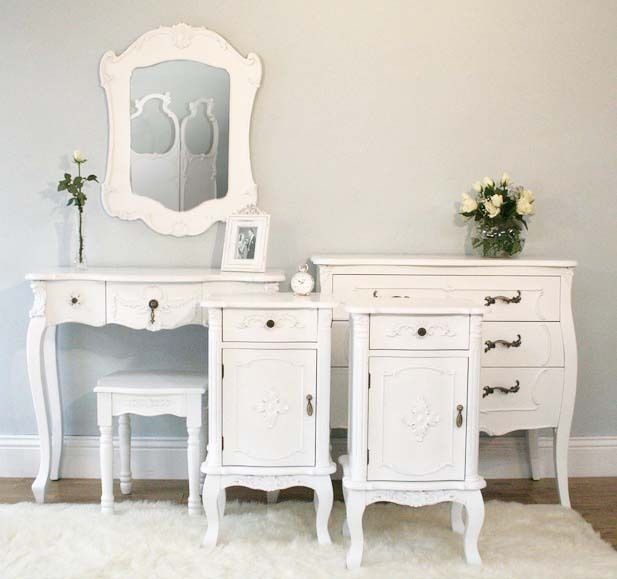 When looking at each product, watch for any signs of damage that affect the dressing table's functionality. This includes large cracks that, along with dark discolored spots that might indicate rot. If you are buying online, ask sellers to show pictures of the insides and outsides of all the drawers as well as underneath the table for a better understanding of the item's overall condition. Inspect the feet for damage as well. If possible, also try to gain some insight into past repairs and cosmetic touch-ups before making a final purchase.
Making Room for a Dressing Table
When planning for the addition of new dressing table, begin by clearing a spot against a wall near your closet or bathroom. Consider whether you also need an outlet for cosmetic appliances or a lamp. Then consider whether or not sitting in front of the piece interferes with foot traffic within the space. Smart shoppers will look for a stool or armchair that slides underneath the dressing table when not in use, but serves as a comfy perch for long spells spent in front of the mirror.