Ebay let you upload 12 pictures for free. Why not use this generosity to your advantage. Nothing shows off your items better than good photographs, along with an accurate description to support your photos.

How do you upload your photographs? Do you use a digital camera or do you use your phone? Do you use the Ebay App on your phone and upload photos from your gallery? That's great if you do and it makes life very straightforward.
However, if like many people you like to use a laptop or PC to create your listings, then Dropbox can be a very useful application to aid with your photographs. I use a Smartphone combined with Dropbox meaning
there are no messy wires or cables connecting your phone to your computer.
If you have a
smartphone
that you use for
taking photographs then you can easily share your
photos with other Apps using have the sharing option.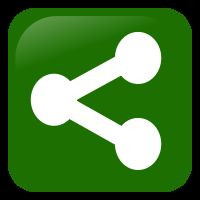 Download and install Dropbox to your phone, and do the same for
your laptop or tablet.
You will need to create a Dropbox account
which is free and only takes a couple of minutes. Dropbox will now synchronis
e your smartphone and your laptop account so when a file or photo is uploaded, it will appear in your C
amera U
ploads folder in Dropbox. This can now be accessed from both your laptop and your smart phone.
Now you can take your photographs of your item with your smartphone. Share them to Dropbox. Begin creating your Ebay listing. Whilst you do this your photographs are quietly uploading to your Dropbox folder!
When you are ready to upload your photographs to your listing click on
Add Pictures
. I use the standard photo uploader which allows more than one photograph to be uploaded at a time. Hit Browse. Now search through your folders to find
Camara Uploads
in Dropbox. If any of your photos need rotating do it now. Highlight the photo, right click your mouse and rotate either clockwise or anticlockwise. There is nothing worse than a picture which is upside down. When you are satisfied, hold down the
Ctrl
(control) key with one finger, and select the photographs you wish to upload
using the mouse. This will
highlight them all at once. Now hit the O
pen button and they will then appear in the uploader frame. Now click
Upload
and uploading begins.

Maybe now is the time to complete your listing adding starting price, auction duration and postage costs By the time the pictures have uploaded you might have finished your listing. Now check the photographs are in the order you want them in. By using the << and >> buttons in the picture thumbnails you can move your photos left or right. Ensure you have a brilliant photo for your main picture. Remember! This is what buyers see first.

Once you are happy with how everything looks and you have completed your listing hit Continue and list your item.

I hope this guide about using Dropbox helps you sell more items.

Jake Hobbs