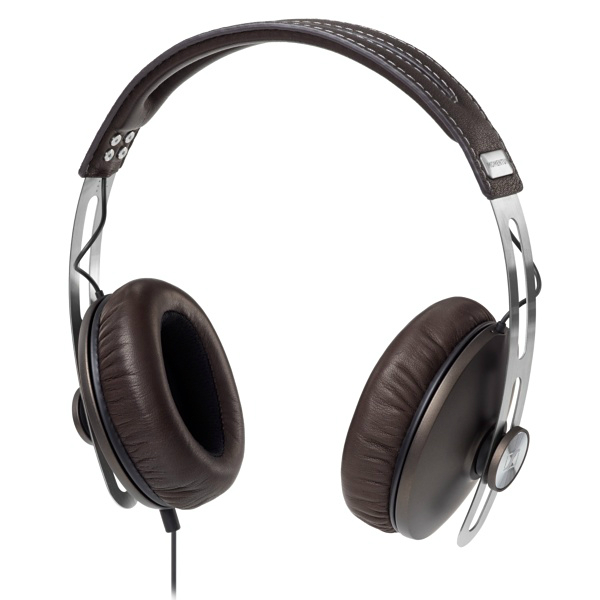 When buying a headset, especially for use with a gaming console or listening to music, shoppers need to keep in mind comfort and overall sound quality. While headphones might all perform the same basic functions, those who use headphones definitely consider some to be better than others when it comes to sound quality and comfort. Gamers, who often play for hours at a time, and music lovers demand the best from their headphones. Having optimum sound quality for gamers can often mean the difference between life and death for their onscreen avatars.
Ear-pad headsets offer the best of both worlds, with great audio quality and comfort that allows for hours of continuous play without the discomfort of hot, full-size headsets. Shoppers can find various features available in a multitude of headset brands, including Sony and Microsoft. When buying headsets, shoppers can search locally in gaming shops and electronics stores or online through a variety of retail and gaming accessory sites, including eBay.
Headphone Options
Before buying an ear-pad headset, shoppers need to know what types of headphones they can buy. That way they can tell the difference between the variety of headphones that are available and choose the ones that best fit their needs. The following table provides more information on the different headphone types, including earbud, full-size, and wireless styles.
Headset Type

Description

Compact and lightweight

Microphones are usually built in

Sound quality is lower compared to other headphones

Tangles easily

Comfortable and less heat generation than a full headset

Not as effective at isolating noise as other headphone types

Offers the best sound quality

Cumbersome and can generate a lot of heat in the ears

Headband difficult to deal with at times

No wires to get in the way

Requires a Bluetooth connection to work

Sound quality is less dynamic

Smaller control buttons are harder to use

Cancels out most unwanted noise

Sound quality is not as good

Comes in all sizes, from small earbuds to full-size headphones
Regardless of the types of headphones shoppers choose, they should find a type that fits comfortably and gives them the sound quality that they seek. They should also compare prices before settling on a particular type to buy, as price ranges can vary significantly.
Benefits of Ear-Pad Headsets
An ear-pad headset makes a good middle-of-the-road headphone, and while most have decent sound quality, their simple design and easy portability make them a good choice for those on the go. Some even fold to make them even more compact. Another benefit of ear-pad headsets involves lower heat production, which is typically an issue with full-size headsets. Ear-pad headphones produce less heat on average.
Ear-Pad Headsets for Gaming Consoles
While headphones for gaming consoles come in a variety of types, from ear-hook earbuds to full-size headphones complete with their own separate amps, most gaming headsets fall into the ear-pad category. In addition to bringing great sound quality to users, gaming headsets also allow for voice communication amongst friends or teammates, which is an important part of any first-person shooter game.
Number of Earpieces
One area where ear-pad headsets differ greatly is the number of earpieces that are available for users. The following table provides details on both single and double earpiece types.
Earpieces

Description

Provides basic communication ability

Earpiece is meant for voice communication, while the game sound comes from the television speakers

Includes an earpiece for both ears

In addition to chat, users can also listen to game sounds

Microphone plug usually plugs into an inline device
Regardless of the number of earpieces, users need to take care when plugging in and out of their controllers or inline devices. Pulling on the cord, as opposed to the plug itself, can cause a short in the wire, which can cause a degradation of overall sound quality.
Wireless Gaming Headphones
Wireless ear-pad headsets do away with the hassle of tangled wires and rely on such connection methods as radio frequencies or even Bluetooth technology. One of the main concerns with wireless headphones is the use of batteries to power the devices. Unless users utilise rechargeable batteries, the cost of replacement batteries can become quite high. The table below details the different types of wireless frequencies that gaming headsets use the most.
Wireless Type

Description

Found in a number of devices

Technology allows for the use of multiple Bluetooth devices at the same time

Used for short-range, low power communications

Requires game players to connect an outside radio frequency receiver to the system

Digital Enhanced Cordless Telecommunications has become a European standard that replaced earlier cordless phone standards
As with all devices that use a radio frequency to carry a signal, interference can happen from time to time. Mostly an intermittent problem, if it becomes an ongoing issue, users should seek another headphone solution, such as a wired connection.
Headphone Fit
In addition to how a headset communicates with the console, users need to think of how they prefer the headsets to attach to their ears and heads. With ear-pad headsets, the headband provides the most common fit, although other types, such as the neckband, are also used. The table below covers the different headset fit types.
Fit Type

Description

The most common headphone fit type

Fits over the top of the head and is often adjustable

May cause problems when wearing glasses

Hook that goes over the ear holds the device in place

Used widely in conjunction with Bluetooth devices

Is not commonly used in gaming headsets

Earbuds fit into the ears, usually with the aid of earbud tips

Fits around the back of the head just above the neck

Ideal for users who wear glasses as the band doesn't interfere with them
Shoppers should buy the headphone fit types that they find to be most comfortable. They should definitely take this into consideration if they spend long lengths of time playing games online.
Headset Microphones
The type of microphone on a headset can have a lot to do with the ability of teammates or opponents to hear each other. Those positioned closest to the mouth seem to yield the best results. The following table contains the different microphone types, as a comparison for shoppers.
Microphone Type

Description

Extended to the front of the mouth by a boom

Usually has a wind cover to keep the microphone from picking up the player's breath

Part of the headset

Most often present in Bluetooth or other over-the-ear devices

Found on the cable hanging down from ear-pads

Also common on in-the-ear devices, such as earbuds

Fits around the neck of the user

Operates through an open-air microphone

Not like a true throat microphone, which uses vibrations
Most ear-pad headsets use boom microphones to communicate with other players. Most microphones come with some sort of mute switch that allows the player to mute his or her voice.
Ear-Pad Headset Features
Ear-pad headsets come with a variety of features. Shoppers can use the following table to help them determine which features their particular headsets have or what to look for when selecting a new headset.
Feature

Description

Most headsets come with built-in volume control of some sort

Usually found on an inline device or on the headset itself

Cancels out ambient sounds to allow for less use of volume

Uses active noise control to counteract the unwanted noise

Usually on the inline device or the plug that fits into the controller

Allows players to mute their own voice when needed

Users can fold headset to allow for easy storage and transport

This can involve the earpieces or the headband folding in
Shoppers can find most of the above features as standard equipment on headsets. They should make sure that the headsets they want to buy have the features they want or need before making a purchase.
Popular Headset Brands
Ear-pad headsets are used with all of the major gaming consoles that are available. Some of the more popular ear-pad headset brands include Turtlebeach, Triton, and more.
Finding Ear-Pad Headsets on eBay
Few sites online offer shoppers high-quality, cost-efficient products. eBay, however, offers a wide range of these products that shoppers can browse through at any time. Gamers or music lovers who are looking for ear-pad headsets can start searching the website today by going to any eBay page and typing in a few keywords. Use terms like 'Xbox 360 ear-pad headset' or 'black ear-pad headset', for example, to begin your search. Just make sure the terms describe the product you want. Once you run a search, a list of products that match your criteria pops up. If you want to make the list shorter, click on the filter options. Also visit eBay's Search Tips page for more advice on searching for ear-pad headsets with keywords, and visit sellers' eBay Shops for more product options.
A few key shopping tips you should remember include reading through each product listing thoroughly, checking the sellers' feedback ratings, and asking the seller any additional questions by clicking the Ask a Question link on the seller's listing page.
Conclusion
When shopping for gaming headsets, shoppers need to figure out what they want. They should consider the different types of headsets that are available and choose the ones that offer the features and performance levels that they want, including such important factors as sound quality and comfort. Ear-pad headsets have an open design that keeps heat from building up around the ears and head area. Heat build-up is one of the top contributors to discomfort for headset users. Ear-pad headsets give users a good level of sound performance compared to other headset types and are second only to full-size headsets in sound quality.
Shoppers may want to stick to popular brands when buying ear-pad headsets, as those produced by Microsoft, Sony, and other top names often produce the best quality. They should compare items among those that are available to find the headsets that have good user ratings and the features they seek at the best prices. This can be accomplished whether buyers are shopping in local retail shops for gaming headphones or online at sites like eBay.