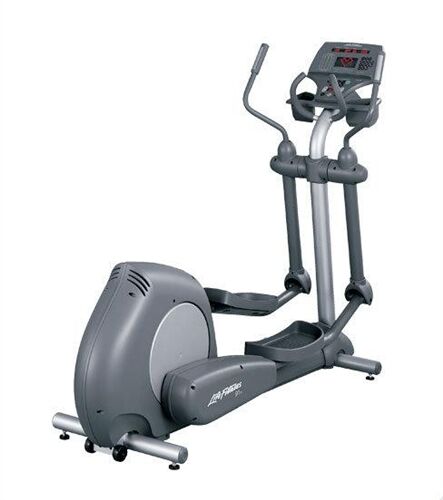 Elliptical trainers and cross-trainers refer to the same exercise machine, and these machines work by stimulating walking, running, and climbing stairs without resulting in excessive pressure being exerted to the user's joints. It is owing to this reason that a number of people who suffer from injuries turn to elliptical trainers. An elliptical cross-trainer delivers a non-impact cardiovascular workout that can vary in intensity as per an individual's needs, and helps to exercise muscles like quads, calves, glutes, hamstrings, the core, back, biceps, shoulders, chest, and triceps, whilst also giving the heart an effective workout.
Buyers looking for elliptical cross-trainers have different avenues of which to turn, which include visiting brick-and-mortar shops as well as searching online through websites like eBay. However, given the plethora of options that are made available, it is suggested that buyers equip themselves with some basic knowledge about cross-trainers, which includes identifying the different types of machines on offer, variations in resistance types, the machine's intended use, and cost factors.
Different Types of Elliptical Cross-Trainers
Buyers have numerous options when it comes to buying elliptical trainers. Variation can be seen in the different types of drives, actions, resistance, as well as a variety of added features.
Drive Types
Elliptical cross-trainers may include different drive types. The different drive types found in cross-trainers include: front drives, rear drives, and centre drives.
Front Drive
Front drive cross-trainers come with flywheels that are located at the machine's front end, and since the drive axle is located in the front, it helps to centre the user's weight towards the front. Pedals on front drive machines run on rails, behind the flywheel, and while some models come with single wheels, some others contain double wheels, which are looked upon as more stable and durable. An advantage of front drive models is that they tend to utilise less floor space.
Rear Drive
The flywheel on rear drive cross-trainers is located at the rear portion, and the pedals are suspended in the air. With the drive axle located at the back, the user's weight is centred towards the back, and the drive wheel remains out of sight when the machine is in use since it is located at the rear. Rear drive cross-trainers contain fewer parts, which leads to easier maintenance; moreover, this is probably the main reason that they are commonly found in gyms. They are also favoured by people who have to deal with low ceilings because they use comparatively less overhead space.
Centre Drive
The drive axle on these cross-trainers can be found in the front, at the rear, or the machine can even come with two axles. The one feature that sets these models apart from front and rear drive models is the fact that they work to centre the weight of a user in the middle of the machine.
Rear drive models are normally more expensive than front drive models, and since the leading names in the business have very strong patents, newer names have little choice except to turn to front drive models. However, while rear-end models can incorporate adjustable inclines and angle ramps at the front; front drive models that come with large flywheels can be just as effective.
Resistance Types
Buyers have the option to look for different resistance types when buying elliptical trainers, and the two primary options comprise of magnetic resistance and air resistance. Both are available with different tension levels, which is indicated quite clearly on almost all products.
Air Resistance
Cross-trainers that rely on air resistance are pretty straightforward, wherein pedalling turns a fan, and air, by resisting the fan's blades, helps provide resistance. The faster these cross-trainers are pedalled, the more resistance they produce, although, the faster they are pedalled, the louder they tend to sound. The fact that these cross-trainers do not require electricity, in most cases, is a definite advantage, and they are typically found at the lower end of the price spectrum. In addition, since most air resistance cross-trainers come with relatively simple mechanisms, fixing them is rarely a problem.
Magnetic Resistance
Magnetic resistance cross-trainers tend to offer an increased number of training levels through varied resistance programmes. The flywheels of such elliptical trainers come with a magnet bank of sorts, which when activated, helps to create resistance by moving towards and away from the unit's flywheel. High-end models that come with electromagnets provide users with the ability to vary the amount of current that flows through these magnets, which helps to increase or decrease resistance levels. Lower-end models, on the other hand, work by mechanically moving the magnet closer or further away to change resistance levels.
Elliptical trainers that rely on magnetic resistance are known to offer smoother movement, and they make almost no sound.
Variations in Action
Cross-trainers are available for purchase with either dependant or independent action. While dependant action models minimize impact on joints because the force of one leg helps to drive the other, independent action models lead to more efficient workouts since they force each leg to move in forward sloping motions along with the pedal. Buyers can also find dual action machines, which come with movable hand grips and bars that allow users to exercise their upper bodies as well. Some models come with adjustable inclined ramps, which allow users to target different muscle groups in the legs.
Other Considerations
How a cross-trainer is to be used should be considered before one is purchased. For instance, measuring the space where a cross-trainer is to be used is suggested in order to make sure that it fits in its intended space. If using a model that requires electricity, it should be used in a room that is devoid of temperature fluctuations. The person who is to use the machine should be considered, because cross-trainers come in different sizes, wherein tall and heavy users should ideally look for more robust, larger models. Some models have a maximum weight capacity, which should be considered as well.
Elliptical Cross-Trainer Features
Most elliptical trainers available in today's world come with a range of added features. For instance, some models contain hand sensors or chest straps that work as heart rate monitors. When buying a cross-trainer, buyers should pay attention to aspects like the requirement of a main connection, the unit's braking system, programming alternatives, the console's usability and user friendliness, the unit's maximum workload, the lower and upper body movement feel that it offers, and whether its stride can be adjusted.
The Cost Factor
There is a significant variation in the prices of commonly available elliptical cross-trainers, and while air resistance models can be found at the lower end of the spectrum, magnetic resistance models can be found in both lower- and higher-end alternatives. Lower priced alternatives suffer from the usual low priced glitches, which can include the use of poor material, improper construction, tendencies to wobble, and lower weight handling capabilities.
Models that are priced on the lower end offer basic functionality and programming, and are not designed for serious users. Models in the moderately-priced bracket come with better flywheels, thereby offering smoother movements, and may contain features like built-in speakers, heart monitor compatibility, and more. Higher-priced models are top-of-the-line offerings, and come with the biggest stride lengths. They come with an assortment of features and programming options, and are normally very sturdy.
Buying an Elliptical Cross-Trainer on eBay
Consumers who are looking at buying elliptical cross-trainers are presented with a plethora of options when shopping through eBay, which include affordable as well as top-of-the-line alternatives. The cross-trainers on offer include those that rely on magnetic resistance, those that utilise air resistance, and even those that employ hydraulic resistance. Some of the brands that buyers can expect to find through eBay include: Reebok, York, Beny, V-Fit, Life Fitness, Marcy, Roger Black, and Body Sculpture.
Since cross-trainers are fairly heavy pieces of equipment, looking for local sellers is recommended because it can help in saving some money through reduced shipping costs. Certain sellers on eBay allow pick-up of orders, which can help buyers save even more. The search box present on each eBay page simplifies the search process, wherein users simply have to type in the keywords for the item they are looking for and hit enter. For example, typing the phrase "magnetic resistance cross-trainers" to conduct a search should yield appropriate results.
Conclusion
Elliptical cross-trainers offer users a number of benefits, like delivering a low-impact complete body cardiovascular workout, while also incorporating elements of resistance training clubbed with a range of health benefits. From a buyer's perspective, having used one in the past can help, as this can aid in the decision making process. Looking for features in accordance to individual needs is strongly recommended, because added features also result in more expensive models. In addition, buyers with budgetary constraints should think about looking at used elliptical cross-trainers that are in good condition.
The intended use of the machine should play an important role in the decision making process. For instance, if the machine is only to be used for around 10 to 15 hours each week, looking for a high-end model is not really required. Establishing where the cross-trainer is to be used should also be taken into account, as should its size, and the technology on which it relies. When it comes to choosing between front and rear drive alternatives, since both come with their pros and cons, choosing between them ultimately comes down to a matter of preference.