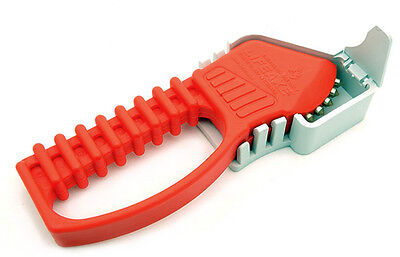 Warning: Car hammers or not suitable for breaking double glazing to escape in a fire!
Concerned about fire safety and escape at work, home or when travelling?




Install Lifeaxe Emergency window hammers, they could save your life by allowing you to escape in a serious fire situation!
It will never happen to me, I'm careful but did you see that blokes house up the road go up in flames, and that terrible one recently about a hotel on fire in the middle of the night. Horrid, poor people were trapped behind the windows because they were locked, you could see them trying to escape from the flames, sends a shiver down my spine just thinking about it. What about that accident on the motorway, poor poor people had no chance, just come back off holiday... They were trapped in their car sandwiched between two lorries. The doors were jambed shut and they couldn't get out. What a terrible way to go..., will never sleep tonight now just thinking about it...
Frightening eh...
So you have seen all the terrible things that can happen if you are unlucky enough to be caught up in a fire situation but have you really stopped and checked your own situation? For instance; do you have burglar locks on the upstairs windows? Know where the keys are? Have an escape route planned if there is a fire? What about when you stay away... at a friends, hotel, work, on a bus, coach or train, the underground, when your shopping, in a taxi or just travelling in your own car... All are potential death traps if you can't escape in a fire...
Every day thousands of fires are reported and thousands of people are injured...
All of us can do many things to help prevent fires occuring in our homes, for example; making sure the oven is turned off, staying with the chip pan and making sure thats turned off too, putting tea lights on a saucer, stubbing out the fags in an ashtray and emptying it at night... and making sure the battery is ok in the smoke alarm... but, sometimes fires start for reasons out of our control (especially when your away from home) and there is little if anything you can do except panic and try to escape...
So how do you escape if there is fire and smoke billowing up the stairwell?
Hopefully, you will already have thought about your escape plan but for those that haven't (especially the elderly) you are left with very few options. The obvious one is to remain in the room until rescue, however, as we have seen from the recent news stories, this may not be a quick as you think and it depends on the severity of the fire and smoke penetration.
If you can open a window you may be able to lower yourself down to the ground floor or at least get some fresh air to breath, but what if they are locked? If it's double glazing you will probably already know they are almost impossible to break (people can actually bounce off them)... so look around the window area, behind the curtain etc... if you are lucky you will find a Lifeaxe emergency hammer fitted. If there is pull it out of the holder and stand as far back as you can then strike the glass in a corner...keep striking the glass until a suitable hole has been made then shout for help. If you have to escape place some bedding (blankets, pillows etc) on top of any broken glass and climb out...
So, what's different about the Lifeaxe to other emergency hammers?
Thats a simple one... They are the only emergency hammers to have been invented, patented and tested for use on double glazing!
If you look at any other emergency hammer you will see one or two points at 90 degrees to the handle. When using a car hammer on double glazing it will in all likelihood break, or worse impact your hand on the glass at the same time. No vehicle hammer should ever be used on commercial or domestic vertical glazing...
The Lifeaxe incorporates multiple strike points which means you can stand well back when hitting the glass, and hit it at almost any angle. The strike tips are super tuff to enable you to penetrate the glass with ease and without them bending or breaking (as can happen on cheap car hammers). There is also a built in finger guard to help protect you hand (the Lifeaxe is the only emergency hammer that includes it). They are almost five times heavier than some car hammers and can withstand brutal treatment in rescue and escape situations.
They are already used by the Fire Brigade, Police, in care homes, hotels, houses, flats, offices, public buildings, commercial and industrial buildings, vehicles, plant and farm vehicles and the list goes on... Look out for them when your on your next holiday, staying with a friend or just going to work.
They have also been designed and patented in the UK (by a well respected UK inventor), and they are manufactured here too so you can be sure of receiving a high quality product when you buy one.
Ok, I'm convinced and want to protect my family and friends, so where can I get one?
Often they are available on eBay as a special promotion however, if you can't find them go to the Lifeaxe web site: www lifeaxe com for a very cheap £24.95! Ok, not as cheap as a car hammer but then, what use is a car hammer if it doesn't work?
Two versions are available, one for domestic glazing and the other for commercial glass (both can also be used on vehicle windows) and both can be fitted in the brand new alarmed anti-tamper cases (just in case your worried about having them pinched).
Do they sell any other products? Yes they do, they also sell a heavy duty vehicle hammer that has a seat belt cutting blade incorporated... which actually works! (unlike the poor quality imported and cheap single point hammers being offered on eBay)..
Happy buying and be safe...
Please...
P.s. you can spot a Lifeaxe a mile off.... look for the finger guard and multiple strike tips, it will be red or green too. Look out for it hanging on a wall by its special holder in a bus, coach, car, house, hotel, at work or even being used by the Police or Fire Brigades in an emergency.