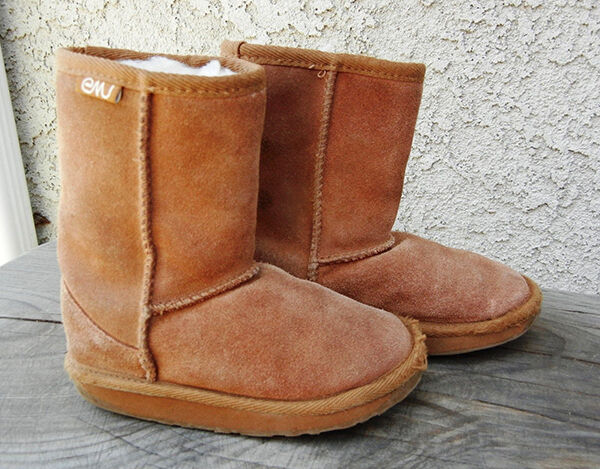 Few brands can compare to the natural style, comfort, and functionality that shoppers get from EMU Australia products. Slip into a pair of EMU boots to experience the wonder of shoes that hug the feet, cushion them, do not rub, are durable, and still look attractive. The brand makes their footwear out of fine Australian sheepskin and Merino wool, which insulates, cushions, and decorates their shoes.
Sheepskin EMU Boots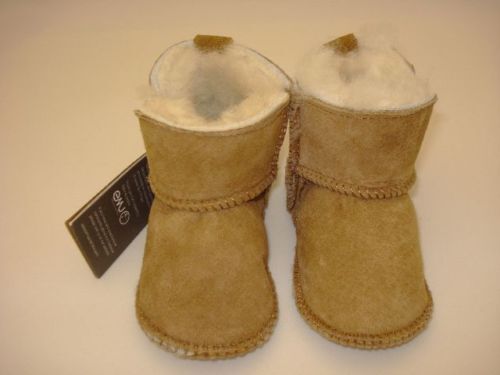 The most basic EMU boots come from the sheepskin line and include men's and women's sheepskin boots. The shape and style could not be more basic, but the simplistic style is easy to coordinate with any outfit. The Platinum Stinger Mini boots come in four shades from black to tan and sit ankle high. The double-faced sheepskin is water resistant, and double-stitched seams add to durability. The EMU Stinger Hi boots and EMU Lo boots are the same as the Mini, except that they go higher up on the leg. The EMU Outback Hi boots are mid-calf length, come in black or brown, and they offer more durability and support. The sheepskin-lined insole is removable, and the thick, TPR hardwearing rubber sole can handle any kind of outdoor condition.
Waterproof EMU Boots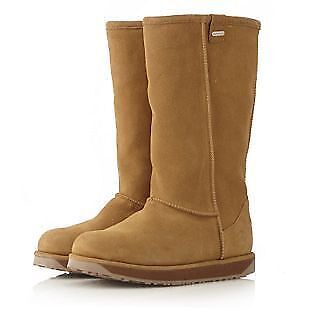 Although the majority of the sheepskin shoes are water-resistant, they are not waterproof. However, EMU came up with a way to waterproof their shoes for extra protection on those snowy or rainy days. The Patterson boots like very similar to the Stingers and the Outbacks with the same, basic shape and multiple colours to select from. The Charlotte, on the other hand, has a look all its own. The top is cropped off at a curved angle, and two, large decorative straps button around the back to keep the boots closed. Since the back is partly open, these boots are only useful in water up to the top of the heel.
Kids' EMU Boots
Adults are not the only ones who want fashionable footwear, and EMU designs a line of children's boots. While they do offer the traditional boots with the basic style and sheepskin construction, they also make boots that look like animals. With kids' EMU boots, children can enjoy the fun of walking around with a favourite animal at their feet. They can buzz around in yellow and black striped bumblebee boots, or swim through the sea in orange and white clown fish boots. Other options include predators like sharks, tigers, and dinosaurs.