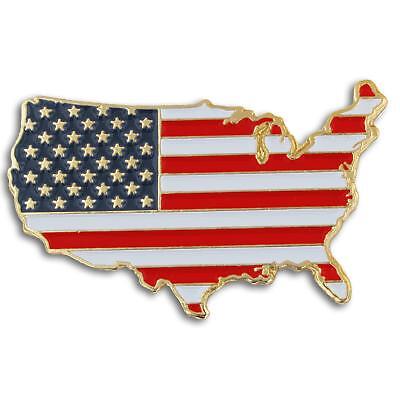 Enamel pins, sometimes called brooches, add pizzazz to blouses, dresses, or scarves. There are a variety of types of enamel pins which come in all colours, styles, designs, and shapes. Brooches are shaped like animals, studded with rhinestones, or created to look like bouquets of flowers. Brooches are versatile accessories which are used to adorn jackets, hats, belts, necklaces, or even handbags. The ideas for using brooches are endless. Vintage brooches are pretty on headbands, and bright and colourful brooches can hold scarves in place around women's necks.
Pick up some affordable enamel pins on eBay and add something special to outfits that need a little something extra. Enamel pins can also be the beginning of a creative, do-it-yourself accessory, and they can be added to necklaces, bracelets, made into rings, or repurposed into lockets. There are endless possibilities available with enamel pins. Purchase an enamel pin based on the colour, style, and shape of the pin, or look for a vintage pin to add to a brooch collection.
Types of Enamel Pins
When it comes to enamel pins, or brooches, there are a wide variety of them available. Whether a buyer simply wants to decorate her holiday blouses with Christmas pins, or a woman wants to add vintage enamel pins to scarves or belts, there are enamel pins to please every buyer, and in every price range.
Most modern brooches are made with costume jewels, but some vintage ones are made with real stones or metals. Most enamel brooches are inexpensive and accented with rhinestones and alloy enamel, and some are gold plated with either yellow gold or white gold. Sterling silver enamel pins are also quite common.
Vintage Enamel Pins
Vintage and antique enamel pins have a unique look to them. Some vintage enamel pin are gold toned and some are silver plated, and they come in some of the same styles as today's enamel pins, such as holiday themed, animal shaped, or geometric or floral in shape. Vintage enamel pins may cost a bit more than newer pins, but they make a neat addition to a wardrobe and some may be quite old, even Victorian. Art Deco enamel pins are ornate in design, and some Victorian enamel pins are not brooch style, but they are actual stick pins.
Vintage enamel pins vary in size and some are even hand painted with images of flowers, small portraits, or designs. Vintage enamel pins may be studded with gemstones or pearls, and are in various colours. Some vintage enamel pins are souvenirs from other countries or tourist places, or may be painted to reflect a family's coat of arms or commemorate being in the Cub Scouts or Boy Scouts, attending certain colleges or universities or time spent in the Army or Marines.
Vintage Enamel Stick Pins
Some vintage enamel pins are not really brooches but stick pins. These pins can also be worn on shirts or sweaters, though they may have been originally designed to be used as tie or ascot pins. The enamel design is typically small with a long, pointed pin which ends with a cap that screws over the pin to keep it secure. These are either enamel and painted with designs or some are hand painted. The price may vary depending on how old the vintage stick pins are and how mint the condition is that they are in.
Holiday Enamel Pins
A popular style of modern enamel pins is holiday-themed pins. Holiday enamel pins are shaped like common holiday items, such as Christmas trees, wreaths, snowmen, penguins, and Santa Claus for Christmas, and things like pumpkins or candy bags for Halloween.
Most holidays are represented through enamel pins which are worn to celebrate various significant times of year, and there are even brooches depicting Valentine's Day, Easter, and Mother's Day, as well as pins for Harvest, spring time, and other seasons of the year.
Animal Enamel Pins
Enamel pins shaped like animals are very popular. Some animals that are common to brooches are butterflies, cats, birds, elephants, turtles, frogs, penguins, and owls. Animal pins are sometimes studded with colourful stones and are quite dazzling and sparkling accessories which liven up outfits.
Pins are either shaped like the animals themselves or have animals painted on them. They vary in price, but most are affordable. Some animal enamel pins are decorated with flowers and other designs as well as the animals. For a buyer who has a special affinity for certain animals, there is probably a brooch which is representative of that interest, including even enamel pins shaped like spiders, lions, bees, ladybugs, swans, and snakes.
Floral Enamel Pins
Another common style of enamel pins is a floral style brooch. Whether it is one single rose or a bouquet of colourful flowers, a floral enamel pin brightens up a scarf, jacket, or top. Like other enamel pins, floral enamel pins are sometimes studded with crystals or rhinestones to add extra sparkle. Some floral pins may have other embellishments and designs such as bows or ribbons, baskets or vases, or pearls.
Flower design enamel brooches come in a wide variety of colours, sizes, and metals, so a buyer who enjoys flowers can find a perfect flower-shaped brooch or brooch which incorporates flowers.
Abstract and Other Types of Designs
Some enamel pins defy any one category, and are shaped like abstract designs such as rectangles, squares, or some other shapes. Other enamel pins are created to look like sunburst patterns, a Celtic knot, or spiral designs, or enamel pins are made of several shapes overlapping each other to form unique designs. Others may be in the shape of circles or wreath shapes with colours and stones varying in style.
There are enamel pins in the shape of crosses, triangles, dice, and peace signs, or a buyer can select brooches shaped like fruit, guitares, or handbags. The buyer can also choose the pink breast cancer ribbon style.
There are small enamel pins which may be worn as lapel pins and be shaped like many types of items including pencils, foods, flowers, playing cards, or flags. An individual can purchase pins which represent favourite hobbies, including playing bingo or some types of sports such as tennis or basketball. There are enamel pins for just about every interest, taste, and style of buyer.
How to Buy Enamel Pins on eBay
Looking through the pages of enamel pins on eBay and finding pins to purchase can be fun. There are so many designs, styles, colours, and shapes available that it can be overwhelming. Search enamel pins to see the wide variety of kinds of brooches which you can purchase, and whittle the search down according to whether you want modern pins or vintage pins, as well as the colour or stones in the pins. Find used enamel pins for a great price, or buy a lot of new pins which are colourful and fun. Purchase enamel pins easily by using the simple eBay search engine to find exactly what kind of brooches you want, and check the sellers' listings carefully to ensure you are getting what you want.
Buying enamel pins from Top-rated sellers who have excellent feedback ensures that you are getting quality purchasing experiences, and it helps the sellers a lot if you leave your own feedback once your transactions are complete. If you are overwhelmed with the sheer volume of enamel pins available, comparison shop once you have found several you like. Perhaps sellers can arrange bundled purchases and allow you lowered shipping fees if you buy more than one enamel pin from them.
Conclusion
Sometimes an outfit is simply missing something; an enamel pin completes the look. An enamel pin can be used to hold a scarf in place, add a touch to a jacket lapel, or be used to add sparkle to a headband, a bracelet, or even a necklace. There are many creative uses for brooches and even some practical ones, too. An enamel pin represents the wearer's personality, favourite colours, or special animal, or it simply adds some holiday cheer to an otherwise drab dress. Enamel pins are fairly inexpensive, so they are an affordable way to add style to a look, and brooches add instant style to any woman's look.
For women who enjoy accessorising but do not have a lot of money, brooches are a great option for a way to add visual interest to outfits without having to spend a lot. Most enamel pins are simply gold or silver plated, so they do not have to cost a lot to add style. Rhinestones or crystals which are added to a brooch look elegant and are eye catching, and the right enamel pin can become a signature conversation starter when the wearer enters a room. Some women wear brooches often, and some do not, but they always make a striking statement when they are worn as part of outfits as added accessories, or simply some sparkle in a woman's hair.