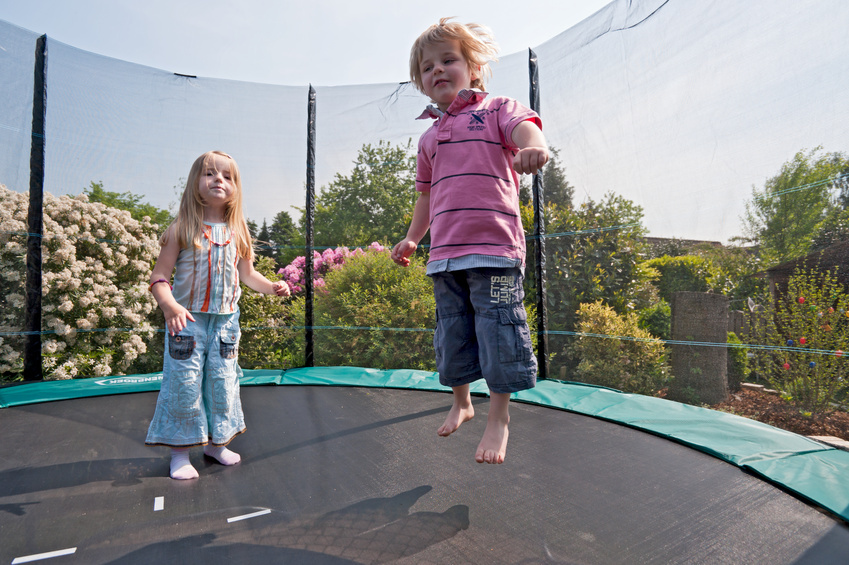 Bouncing on a trampoline gives users the split-second sensation of flight. To provide exciting entertainment for your whole family and your friends, invest in a trampoline for your garden or other recreational area. To keep children and adults safe while they bounce, make sure that the model you choose is an enclosed trampoline. Learn about the various kinds of enclosed trampolines and consider the other decisions involved in the purchase.
Become Familiar with the Four Types of Enclosed Trampolines

The standard enclosed trampoline is large enough for several people to enjoy at once, with mesh netting to keep anyone from flying off and hurting themselves. Most of these regular trampolines are round, with a diameter of between 2.4 and 4.9 metres. However, some are available in a rectangular shape. In addition to classic trampolines, manufacturers sell mini trampolines, also called rebounders. This small style of trampoline typically measures about 1 metre in diameter. Sometimes mini trampolines fold for easier storage and portability. Since only one individual can use the mini trampoline at a time, owners often employ these products for fitness rather than for fun with family and friends. Even smaller than mini trampolines are children's trampolines, which sit lower to the ground and feature a smaller enclosure. Sometimes these units have padding in vivid colours and feature special embellishments or shapes that appeal to little ones.
Consider the Condition of Used Enclosed Trampolines
To economise, consider purchasing a used enclosed trampoline in good condition. Be sure that the mat is intact and that all springs and mat anchors are fully functional and undamaged. Check for patches or mended areas that indicate weak spots. Since the enclosure is key to protecting users from injury, inspect it carefully to make sure that there are no holes, rips, or loosening areas.
Buy Some Accessories for the Enclosed Trampoline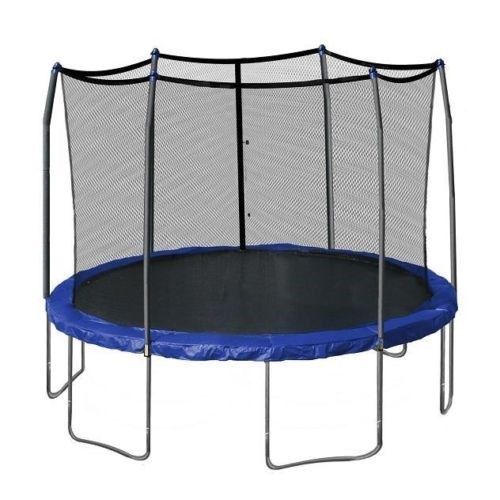 Invest in some accessories to keep the trampoline in excellent shape and make the experience more enjoyable and safe. Some trampoline pads around the outer ring of the unit minimise bruises and bumps. A trampoline ladder makes it easier to climb up. In addition, a trampoline cover protects your investment from rain, snow, and UV radiation. If the enclosure does not cover the top of the trampoline, the canopy also keeps sticks, leaves, droppings, and other debris away from the mat.