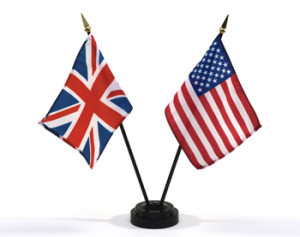 Having a pool table is a great idea. You get to have fun as a family, the kids have a place to go and have fun together (without moaning adults!), and it's a great opportunity to have friends round for a fun-filled evening's entertainment, which is going to be a lot less costly than going out. But what's all this about English pool tables and American pool tables? Confused?
Quite simply English pool tables in their traditional form are designed to be easy to transport and assemble for amusement machine operators. Typically they are unlikely to be the best playing tables, but will be priced toward the lower end of the market.
American pool tables on the other hand, will be typically larger even for the same quoted table size (due to the way tables are measured - long story and beyond the bounds of this article!). As American style tables are designed to be fitted by trained table fitters, they will take much longer to assemble. However in general an American style pool table should always play better than an English style, here's why...
Firstly American pool tables are constructed in a similar way to snooker tables which means that they have a solid frame that ties everything together and provides a precise support for the sectional slate bed. The standard English pub type of pool table is constructed in a box format from chipboard, MDF or plywood, secured by metal corner brackets, all of which combine to support a single piece slate.
Each has benefits and drawbacks as follows:
Whilst English tables may not have the best playing characteristics, they are much easier to transport and can be fitted by non-trained table fitters, reducing the cost
English tables can also be moved fairly simply and revelled without a specialist fitter
Although American type tables do require specialist fitting, they are generally delivered in component form which means they are much easier to site upstairs or downstairs, as opposed to English tables that are assembled in the factory and delivered almost like a very large box.
American style tables may well be crafted from solid hardwood and feature highly creative designs making a pool table a real piece of high quality furniture
Secondly each table type caters for people having a different idea of what they want a pool table for. What we mean by this is that English pool tables have smaller pockets with smaller balls, played on a heavy wool cloth with a nap - almost like a short version of snooker. Whilst this means it can be a good game for purists, for people simply looking for something that will provide fast and simple fun, it may well be very disappointing. That said, given that one can play over 30 different games with one set of balls on an American style table, more 'challenging' games are not hard to find if that's what you want.

Essentially English tables are great as a low cost recreation room component and for locations where space is at a premium, but American style tables should provide more fun for the entire family and create a centrepiece for your home, that you can rightly be proud to show-off to all who visit.

For more information, contact us via eBay, or go online and search for American Billiard Company UK