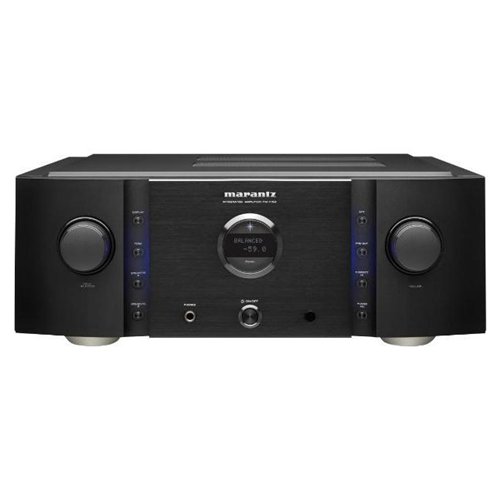 There are many electronic devices that can be used to connect all of the components of a home audio system together and enhance the sound. One such device is the integrated amplifier. This device is very similar to audio receivers, preamplifiers, and power amplifiers, but in this case, all the separate components are combined into one device. This is where the name 'integrated amplifier' comes from. Audiophiles, or people who have an interest in high-quality audio, may already know the differences and advantages of the many different electronic devices, but the casual music listener may have a hard time deciding which is best for their home audio system. These casual listeners may also be looking to achieve the best quality sound without having to invest a lot of money. These shoppers find that an integrated amplifier combines all of the right features in a single device that is reasonably priced. Before making a decision, shoppers should take the time to learn more about integrated amplifiers, how they work, and what their advantages are over the other devices. When shopping for integrated amplifiers, people find new and used models on eBay to fit into any budget.
About Integrated Amplifiers
Audio receivers are a popular choice for integrating all of the components of a home audio system, but many people are hesitant to invest in them because of the cost. An integrated amplifier is much like an audio receiver. The difference is that the integrated amplifier does not have an AM/FM radio tuner. Additionally, the integrated amplifier contains both a preamplifier and an amplifier. This simpler design with fewer parts allows manufacturers to set the price lower, thus making them a more affordable option than an audio receiver.
The integrated amplifier has several inputs and outputs for connecting other audio components together in one system. The signals from these devices are sent from the preamplifier to the amplifier to increase the electrical energy and drive the sound to the speakers. Because a separate amplifier is not required with an integrated amplifier, fewer parts and less setup are required.
How an Integrated Amplifier Enhances Home Audio
An integrated amplifier was designed with the musician, audio engineer, and music enthusiast in mind. These devices focus solely on sound rather than connecting all of the elements of a home theatre system together. People who enjoy listening to music more than creating the ultimate surround sound experience for a movie find that an integrated amplifier provides better sound. Additionally, integrated amplifiers can be connected to musical instruments for creating and recording music, if desired.
Components of an Integrated Amplifier
It is important for a shopper to understand the different components of an integrated amplifier before deciding if it is the right choice for their home audio system. An integrated amplifier does not have a built-in tuner like a receiver, but it still combines the preamplifier and the amplifier. The table below describes the function of each of these components.
Component

Description

Preamplifier

Also known as control amplifier

Connects all external audio components

Amplifies the signal just enough to send to the power amplifier

Power Amplifier

Amplifies the signal even more so that there is enough power to send audio to the loudspeakers

Power of the amp should be matched to the capabilities of the speakers
Preamplifiers and power amplifiers are available as separate components as well, but people who are not familiar with this type of equipment may have trouble finding components that complement each other. For this reason, an integrated amplifier would be a better choice. Not only are they less expensive than buying two separate components, but the preamplifier and power amplifier are matched. This means that the signals between the two are capable of producing higher quality audio.
Inputs
The preamplifier is the part of the integrated amplifier where all of the other audio devices are connected. Shoppers should look for preamplifiers that have enough inputs to support all of their devices. Inputs for devices such as CD players, cassette players, turntables, iPods, computers, and musical instruments can be found. If not enough inputs are available, then users have to disconnect and reconnect devices. It is better to have too many inputs than too few inputs.
Radio Tuner
A radio tuner can be purchased as a separate component, if the shopper decides that this is something that they would like to have in their home audio system. With so many Internet radio stations, many music listeners find that they do not have a need for AM/FM radio in their homes. One of the biggest advantages to having the radio tuner separate is that it will not interfere with the audio coming from other devices. In a receiver, the tuner is switched on when the power to the receiver is switched on. With an integrated amplifier, the external radio tuner is powered on and off independently.
Advantages of an Integrated Amplifier
After learning about the various parts of an integrated amplifier, shoppers might still not understand the benefits of an integrated amplifier over an audio receiver or separate components. Integrated amplifiers offer a lower cost, cleaner sound, easier setup, and take up less room than the other devices. In the end, the integrated amplifier is a middle ground for those looking for top quality sound, without having to invest a lot of money. Examining the advantages of an integrated amplifier can help shoppers determine if it is the right device for their home audio systems.
Cost
Cost is one of the biggest factors that non-audiophiles take into consideration when deciding between an integrated amplifier and any other device. Audio receivers are made to accommodate audio and video equipment, as well as a radio tuner. These additional features drive up the price of the audio receiver, and not everyone needs nor wants them. While a preamplifier and a power amplifier purchased separately have the ability to produce a higher quality sound, the price of purchasing each component separately is often higher.
Reduced Distortion
A radio tuner can cause interference and create distortion in the sound produced by a receiver. Because the integrated amplifier does not have a radio tuner, it has the ability to produce an even cleaner sound. People who wish to achieve the highest quality audio they can appreciate the reduced distortion. Also, users have more control over the stereo sound because they do not have to work around settings designed for watching movies in surround sound.
Easier Setup
People who are very interested in music equipment and building a bespoke sound system may not have a problem connecting several components together and adjusting settings of each component to create the perfect sound. Casual music listeners can easily be overwhelmed with all of the wires and connections required in a more complex setup. With an integrated amplifier, the preamplifier and the amplifier are already connected, so there is no need to reconnect them or adjust their settings. Additionally, since integrated amplifiers are designed for listening to music in stereo sound, there is no need for multiple channels and wires associated with the additional speakers.
Space Saving
An integrated amplifier is smaller than buying both components separately and an audio receiver. People who do not have a lot of space to work with can find an integrated amplifier that fit perfectly into their entertainment centres. The simpler design of an integrated amplifier also means that there are fewer wires to deal with. The reduction in the amount of wires gives the entertainment centre a more organised appearance.
How to Buy an Integrated Amplifier on eBay
If you are a shopper who is looking for the best deal on an integrated amplifier, then eBay is the place to go. This marketplace allows buyers and sellers of integrated amplifiers and other electronics from all over the UK to come together in one convenient location. You can find new and used integrated amplifiers in all price ranges. You can browse through the category to look for something that catches your eye, or you can search for a specific integrated amplifier directly. In order to find the best deals you need to know how to search eBay listings effectively.
Searching for an Integrated Amplifier
If you already know what you are looking for, then use the search bar to perform a keyword search. For example, type 'USB integrated amplifier' into the search bar to find all listings for Technics brand integrated amplifiers. You can then sort the listings by price or narrow down the results based on the types of inputs/outputs available, number of channels, and other options.
You also have the option of sorting the listings to only show those listings for integrated amplifiers posted by top-rated sellers. These sellers have the highest feedback scores. You can find a seller's feedback score and read feedback left by previous buyers by going into their profile page. If you have any questions about the integrated amplifier they have posted for sale, you can ask the seller questions by simply clicking on the contact link on their profile page.
Conclusion
Audiophiles and casual music listeners alike can enjoy all of the benefits that an integrated amplifier has to offer to a home audio system. With so many different electronic devices available to boost the sound and integrate the audio components of a home audio system, it can be a challenge to find just the right one for the job. Integrated amplifiers are cheaper and provide a middle ground between audio receivers and separate components in terms of audio quality. Additionally, integrated amplifiers are easier to set up and take up less space in an entertainment centre. People who are looking to give their home audio systems a little boost should take the time to consider all that the integrated amplifier has to offer. If they decide that this is the right device for them, then they will find a huge selection of new and used integrated amplifiers to choose from on eBay.