Epoxy is a copolymer, made from two different substances: resin and the hardener. These substances are designed to be separated up until use. Epoxy resin is renowned for its strength, thermal resistance, water resistance, and low electrical conductance. Therefore, it is commonly used as an adhesive, sealant, or laminating material.
Epoxy Resin Types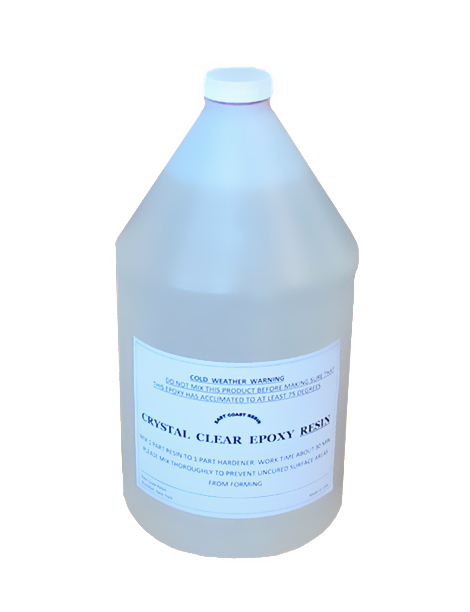 Resistant to stains, household cleaners, grease, and grime, epoxy resin can adhere to numerous materials. When shopping, consider the various types with respect to the type of project, as some bond better to different materials. Epoxy all-weather paint is ideal for use on wooden materials, such as cabinet doors, bar tops, boats, and indoor stools. On the other hand, epoxy appliance paint better suits use on household appliances. For ease of application, consider purchasing a resin kit.
Project Size
The project size help determines the amount of epoxy resin needed. Epoxy casting resin, known for its quick-drying property, makes it difficult to complete an already started job should you run out of it. Thus, it may be better to buy extra casting resin than not enough.
Colour
Similarly, the project needs can inform colour choice. Prior to applying the epoxy resin to a complete area, consider testing it on a piece of scrap wood or metal, as the colour may slightly change once dry. Generally speaking, the colour should match wherever you plan to apply it. With glass or other transparent materials, opt for clear epoxy resin to avoid ruining the project. For ease of application, consider purchasing epoxy resin domes.
Pot Life and Set Time
Pot life represents the maximum amount of time that the mixture can remain in the pot before drying out. The epoxy resin packaging should indicate this figure as well as the set time, which refers to the amount of time it takes the epoxy filler after application in a thin film to become a gel. This is important because in order to recoat without sanding between coats, you must reapply after the gel has formed, but before the drying time has completed.
Drying Time

Drying time refers to the point at which the resin has reached about 90 per cent of its cured hardness. Recommended drying time depends on a number of factors, including working temperature, desired cure time, working time, pot life, and your desired post-production properties. In general, slow drying hardeners are meant for tropical conditions of above 26 degrees Celsius; these hardeners cure as the most flexible laminate. Conversely, medium hardeners suit temperatures down to approximately 13 degrees. Typically drying within 24 hours, they work for a wide range of applications. Still, you can use fast drying hardeners down to 7 degrees.