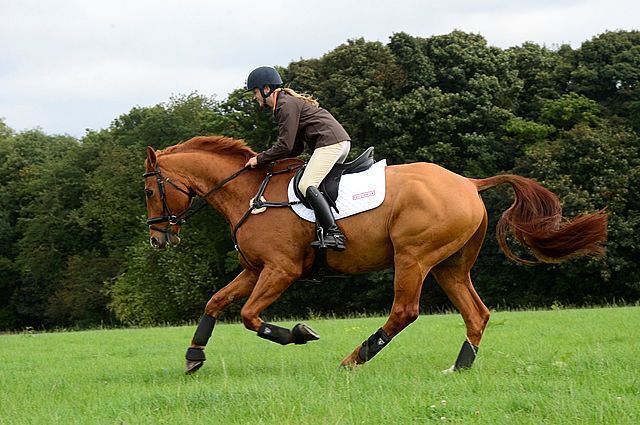 Over reach boots prevent injuries due to horses accidentally kicking their shoes off their hooves. Traditionally made of rubber, they also come in modern materials, such as neoprene, that absorb shock as well as rubber but also chafe less and are more comfortable for the horse. Knowing about some useful features helps riders avoid the two biggest problems with bell boots: rubbing and falling off.
Anti-rub Over Reach Boots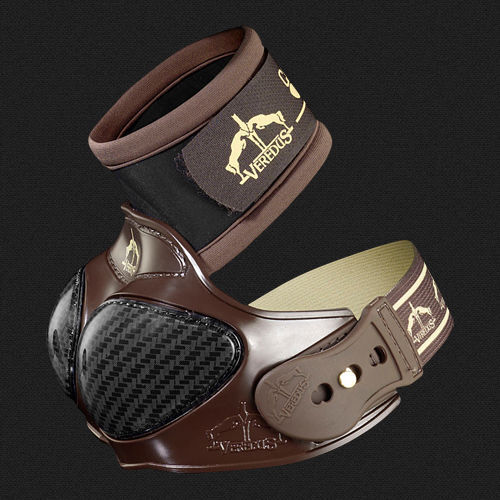 Rubbing happens when the boot turns around the hoof and chafes against the pastern. One common solution is an anti-spin knob on the inside of the boot that fits into the space at the heel of the shoe and stops the boot from spinning. This solution depends on a close fit with the hoof; otherwise, the knob spins with the boot and causes even worse chafing. Another solution is a sheepskin lining around the mouth of the boot, such as that on neoprene Woof Wear Smart Overreach Boots. Many riders simply use udder cream or petroleum jelly to prevent chafing. The correct solution for a given horse depends on the sensitivity of its skin and the amount of time it wears the horse boots.
Over Reach Boot Sizes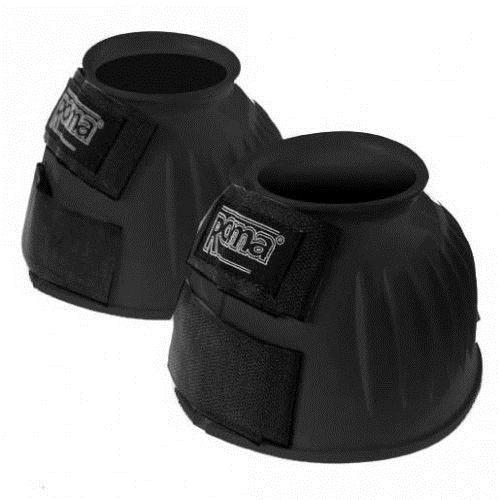 Over reach boots usually come in small, medium, large, and extra-large. Correct sizing is crucial to avoid both rubbing and falling off. Brands size their boots differently, but the table gives some approximate sizes as a starting point.
| Horse | Size (hh) | Size (cm) | Front Boot Size |
| --- | --- | --- | --- |
| Small Pony | 10 to 12.1 | 102 to 125 | XS |
| | 12.2 to 13.1 | 126 to 135 | S |
| Large Pony | 13.2 to 14.1 | 136 to 145 | S |
| | 14.2 to 15.1 | 146 to 155 | MXW |
| Small Horse | 14.2 to 15.1 | 146 to 155 | M |
| Full | 15.2 to 16.2 | 156 to 168 | M |
| Extra Full | 16.3 and up | 169 and up | L |
Note that a cob may have the same size as a small horse, but due to the differences in body type, a cob may need extra wide boots.
Secure Fit
Neoprene over reach boots have an open design as opposed to the traditional rubber pull-on over reach boot design. While this makes them easier to put on and take off, it also means they are more prone to falling off. Double-locking hook-and-loop closures make neoprene boots much more secure. These have two hook-and-loop straps that close, one on top of the other. While a single one easily comes undone, especially when the closure gets clogged with mud, it is much harder to pull off a strap sandwiched between another hook-and-loop strap and the boot.