Whether you are just getting into the Avengers comics, or are a long-time fan looking to start your own collection, consider buying Essential Avengers comics from Marvel. You can choose from nine Essential volumes, as well as various print editions. Learning about the Essential Avengers allows you to decide which comics you would like to add to your collection.
Essential Avengers Comics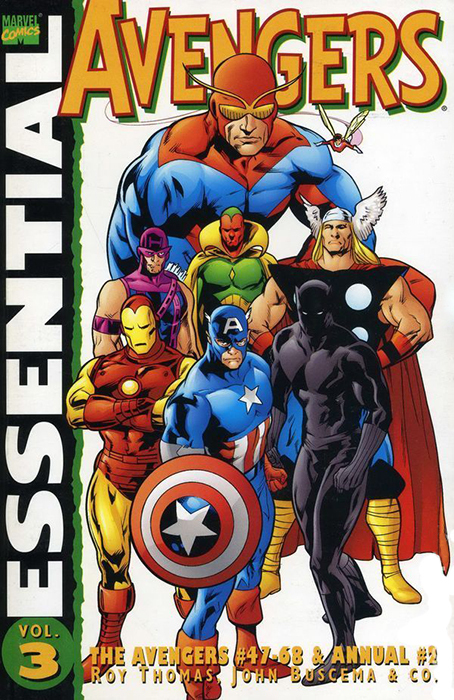 Each Essential Avengers book is an omnibus or collection of roughly 20 of the original comics from the primary series. The comics feature only black and white graphics, and usually include extras such as the annual editions. The Essentials are low-cost alternatives to the Marvel Masterworks, which feature colour graphics. Most Essential Avengers are paperback as well, making them the most low-cost way for a beginning reader to get started with the primary series.
Essential Avengers Books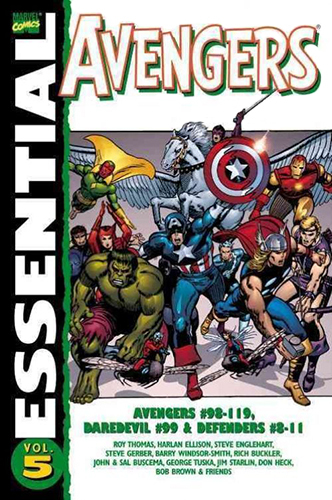 Each omnibus of Avengers books features the comics in chronological order, meaning that it is best to purchase them as numbered, one through nine, rather than buying five first and so on. However, if you already have some of the original or separate comics, then you can approach purchasing them a little more carefully. The following chart outlines the available omnibus Avengers.
| Omnibus Edition | Comics Date | Includes |
| --- | --- | --- |
| | 1963–1966 | 1–24 |
| Omnibus 2 | 1966–1967 | 25–46 and Annual No. 1 |
| Omnibus 3 | 1967–1969 | 47–68 and Annual No. 2 |
| Omnibus 4 | 1969–1972 | 69–97 and The Incredible Hulk No. 140 |
| Omnibus 5 | 1972–1974 | 98–119 and Daredevil No. 99, The Defenders 8–11 |
| Omnibus 6 | 1974–1975 | 120–140 and Giant Sized Avengers 1–4, Captain Marvel No. 44, The Fantastic Four No. 150 |
| Omnibus 7 | 1975–1977 | 141–163 and Annual No. 6, Super Villain Team Up No. 9 |
| Omnibus 8 | 1977–1979 | 164–184 and Annual No. 7 and No. 8, Marvel Two In One Annual No. 2 |
| Omnibus 9 | 1979–1981 | 185–206 and Annual No. 9, Tales to Astonish Vol. 2 No. 12 |
Some of the Marvel Omnibus editions are rare as they only periodically come into print. Editions one through five are the most common and the most affordable, but volumes six through nine are usually out of print, and rare. However, they are available from collectors, and in used condition on eBay.
Buying Used Essential Avengers
Buying used Essential Avengers omnibus editions is a great way to collect the different editions of the Essential Avengers, get a better deal on the prices, or find out-of-print copies. For example, the first print edition of Essential Avengers Volume 2, from 1998, is the most valuable copy for collectors. You can also look for second-hand Essentials to save money.