Photography is largely about composition and capturing the right moment at the right time, but without the right kit, you're severely limiting your ability to bring all those elements together to produce a memorable photo. Professional photographers often use a huge range of tools and kit to turn things in their favour, so that's exactly what you should do. Here we're rounding up our favourite bits of kit to help you improve your photography.
Tripod
A tripod is an essential tool for a variety of situations. Whether you want to capture a family photo with yourself in the picture, or just use a long exposure at night, a tripod will keep your camera steady for you. Make sure that you buy a tripod that will support the weight of your camera and lenses. Take note of the tripod's weight, so that you buy a model that's small and light enough to carry with you.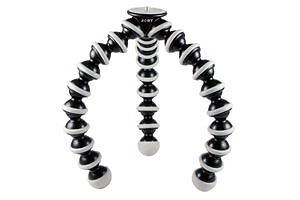 eBay loves: Small size, great price, very flexible.
Watch out for: You need something to wrap it around for the best results.
RRP: £30
This clever tripod has flexible legs, so you can wrap it around practically any object from lampposts to trees, letting you get all the benefits of a full-size tripod in a much smaller package.
---
Camera bag
Camera kit can be big and cumbersome to carry around, so investing in a bag that you can use to pack everything away neatly makes a lot of sense. You can get everything from messenger bags to backpacks, so choose the style that suits you. When selecting a bag, make sure there's enough room for your normal day kit, including the camera and any lenses you normally take with you. A way of securing a tripod to it is a useful feature. If you regularly carry a laptop, look for a bag with a dedicated, protective laptop pouch inside. Make sure it's big enough for your laptop model, too.
Many camera bags are designed just to hold camera kit and don't leave any room for other personal effects, such as a book, passport, or a packed lunch. If you want to travel with your bag, make sure there are enough compartments for these items.
Finally, if you spend a lot of time outside, a bag with a waterproof cover that can be wrapped around it will protect your kit if it rains.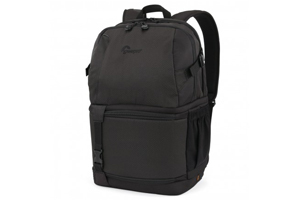 eBay loves: Lots of room, laptop compartment.
Watch out for: A little bulky.
RRP: £70
This bag has plenty of room, with space for your camera, filters, flash and up to 4 lenses. You can secure a tripod to its side, too. With a laptop compartment, dedicated compartment for your own personal effects and a waterproof covering, it's a great travelling companion.
---
Flashgun
A flash is a great way to throw more light into a scene, but the one that ships with your camera is limited: it only faces forwards, large lenses can block its light and cause shadows, and they often lack power.
An external flashgun attaches to your camera's hotshoe and gives you a lot more flexibility, aside from just more power. For starters, you can position the flash up, down, left or right, letting you bounce light onto your subject to give it a more natural appearance. Tighter control of the light makes it easier to get the results you want.
Most flashguns will give you the option of using them off-camera, too. Here, you place the flash where you want it, or even hold it in your hand, and the flash is triggered via a cable or, if your camera supports it, wirelessly. This enables you to get even more creative.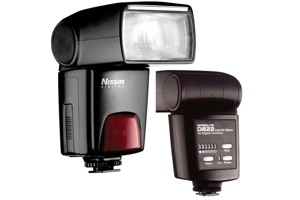 eBay loves: Great value, good power.
Watch out for: Lacks the bells and whistles of more expensive flashguns.
RRP: £150
A great entry-level flash to start practising your skills with. It's well made, produces powerful light and can even be triggered off-camera. Simple controls on the back make it easy to select its operating mode, but there's no LCD for fine-tuning its settings.
---
Lens filters
Lens filters are a great way to add a new dimension to your photos. There are plenty to choose from, with each type giving you a different look to your photos. Round filters screw into the front of your lens, so you need to buy ones that match the diameter of your lens (usually written on the side of the lens barrel).
Neutral Density (ND) filters, block light uniformly, letting you shoot longer exposures in bright light. For example, if you want to capture a fast-moving stream in broad daylight using a long exposure, an ND filter will let you do that. These are graded by the amount of light they let through. Graduated ND filters are similar, but the filter has a gradient, letting more light through at the bottom than the top. These are particularly useful for landscapes. On a bright day, it's hard to get both the sky and ground properly exposed, and the sky often looks blown out and too bright. With a graduated ND filter, you get the correct exposure on both. A circular polarising filter is a great choice. Just like polarising sunglasses, these filters block a lot of the light, reducing glare and reflections. These can help boost colours and contrast in a wide variety of shots.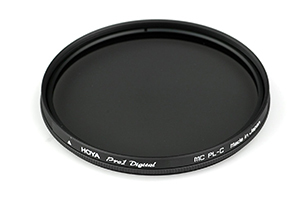 eBay loves: Easy-to-use, boosts most outdoor photos.
Watch out for: Buy the right size for your lens.
RRP: From £30
This polarising filter is a great all-purpose model that can help improve most outdoor shots. By cutting out some of the polarised light, they can cut down on unwanted reflections from non-metallic surfaces and boost colours.
---
Image-editing software
No matter how good a photographer you are, a little bit of image-editing at the end of a shoot can make your shots even better. Decent image-editing software enables you to recompose (crop), edit, tweak and fix problems with the original shot, giving your photography a massive boost. For the best results, shoot in your camera's RAW mode (if available), as this gives you more flexibility when editing your photos in the software.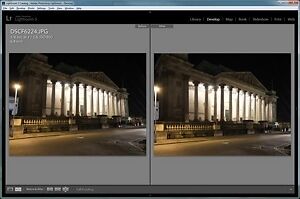 eBay loves: Simple interface, helps improve any photo.
Watch out for: Works best with RAW photos.
RRP: £100
This is the complete digital darkroom for photographers. As well as helping you organise and tag your photos, Lightroom can correct common lens problems, adjust perspective, tweak exposure and colours, and fix blemishes and other minor problems. You can also assess your adjustments using before and after previews; use presets with pre-defined settings and effects; use a map to see where pictures were taken (if they contain GPS information); and even create photo books. It's extremely powerful, but the simple interface and slider controls enable anyone to get to grips with it.

---