Packing for a summer holiday is no longer just about swimming shorts and sun cream, as there are all sorts of technological decisions to make. On top of power adapters and phone chargers, you have to make sure you take the right devices, and that you load them up with the right content before you leave for the airport. David Bayon, Contributing Editor at PC Pro rounds up the devices that will enhance any holiday.
---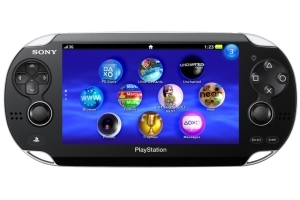 eBay loves: It comes in Wi-Fi and 3G models, so you can stay connected abroad.
Watch out for: It's mobile, but the games are a lot dearer than any app store.
RRP: £180
It's not cheap, but Sony's handheld is incredibly powerful for its size, and today's games boast the stunning graphics and engrossing gameplay you'd expect from a full-size home console.
---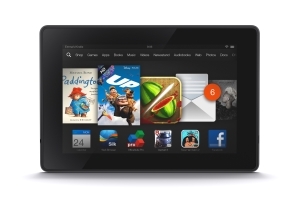 eBay loves: The superb HD screen is great for movies and games.
Watch out for: The preloaded Amazon software gets a bit pushy at times.
RRP: £119
Combine the media capabilities of a 7-inch tablet with Amazon's huge book repository, and you get the ideal travel companion. Load it with entertainment and it'll get you through that long-haul flight.
---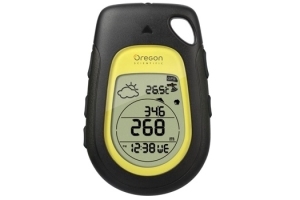 eBay loves: Its tiny size and low price make it perfect for casual hikers.
Watch out for: If you want to see live maps you'll need a more advanced device.
RRP: £60
This hiker's GPS device stores up to three locations and gives you clear instructions on how to reach them. It also includes some handy extras, such as a weather forecast and an LED flashlight.
---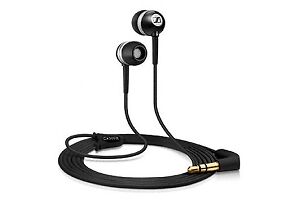 eBay loves: They comes with three sizes of ear adapters, so you can be sure they'll fit snugly.
Watch out for: If you're going on an active holiday, consider an ear hook design instead.
RRP: £45
These in-ear headphones offer a good balance between audio quality and price. They pack plenty of bass, and they'll shut out enough ambient noise to be heard clearly during a flight.
---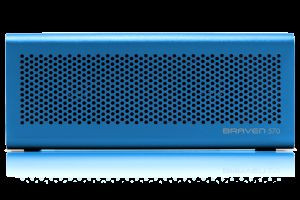 eBay loves: Its versatility makes it a useful device to keep in your bag.
Watch out for: There are much cheaper options if you don't need top quality sound.
RRP: £100
A portable speaker can still pack a punch, as this affordable model proves. It works over Bluetooth or a standard cable, the battery lasts ten hours, and it can also recharge your phone as it pumps out the music.
---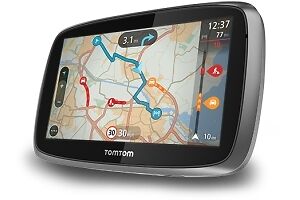 eBay loves: Always up-to-date and packed with points of interest.
Watch out for: If you use the traffic feature, watch your roaming data costs.
RRP: £175
Take the stress out of a driving holiday with a sat-nav. The 5-inch TomTom Go 500 includes maps for 45 European countries, and lifetime TomTom traffic if you hook it up to your smartphone's data connection.


---
Entertainment
For the more relaxing holidays, enjoying yourself is the number one priority. First up, you'll want something to keep you (or more likely the kids) occupied in the airport and on the plane. You could go for a Kindle – either a cheap E-Ink model or a dearer Kindle Fire, with its colour screen. The great thing about the latter, or indeed any tablet, is that it can be your entertainment hub as long as you load it up with movies, games and apps over your home Wi-Fi before you leave. It makes sense to pick a screen size that feels watchable yet remains small enough to sling in your hand luggage, and there are many devices around 7-inch to 8-inch that are ideal.
If a tablet's not your thing, what about a dedicated games console? A Nintendo DS is a relatively affordable way to entertaining young kids, while the PlayStation Vita is more expensive but also more advanced, so you can play games that wouldn't look out of place on the big screen.
Audio
Whichever you choose, you'll also want a decent pair of headphones, unless you fancy incurring the wrath of your fellow passengers. As a general rule it's best to look past the real budget buds and spend at least £25 or so, especially if you want a pair that will be audible over the roar of jet engines.
But that only keeps one restless traveller happy – what about something for the whole family? Sticking with the tablet theme, or taking advantage of a pre-filled smartphone if that's more convenient, you could buy a Bluetooth speaker to play music out loud in a hotel room. There's a huge range to choose from, and they can be as small as a two-inch cube or as big as the tablet itself, depending on the kind of audio quality you're after. If you don't want to use Bluetooth, look for one with a built-in 3.5mm cable to plug into your tablet's headphone socket.
Getting around
If you have a good roaming data plan you can use apps on your smartphone to explore a new city, but for most of us that's going to rack up the costs quickly. Instead, as old-school as it now seems, consider buying a dedicated GPS device. As well as the usual driving satnav companions, you can get GPS devices designed to strap onto bike handlebars and even for carrying when hiking, and as long as you download any maps you'll need before you leave the UK you won't spend a penny extra once you're on location.
---