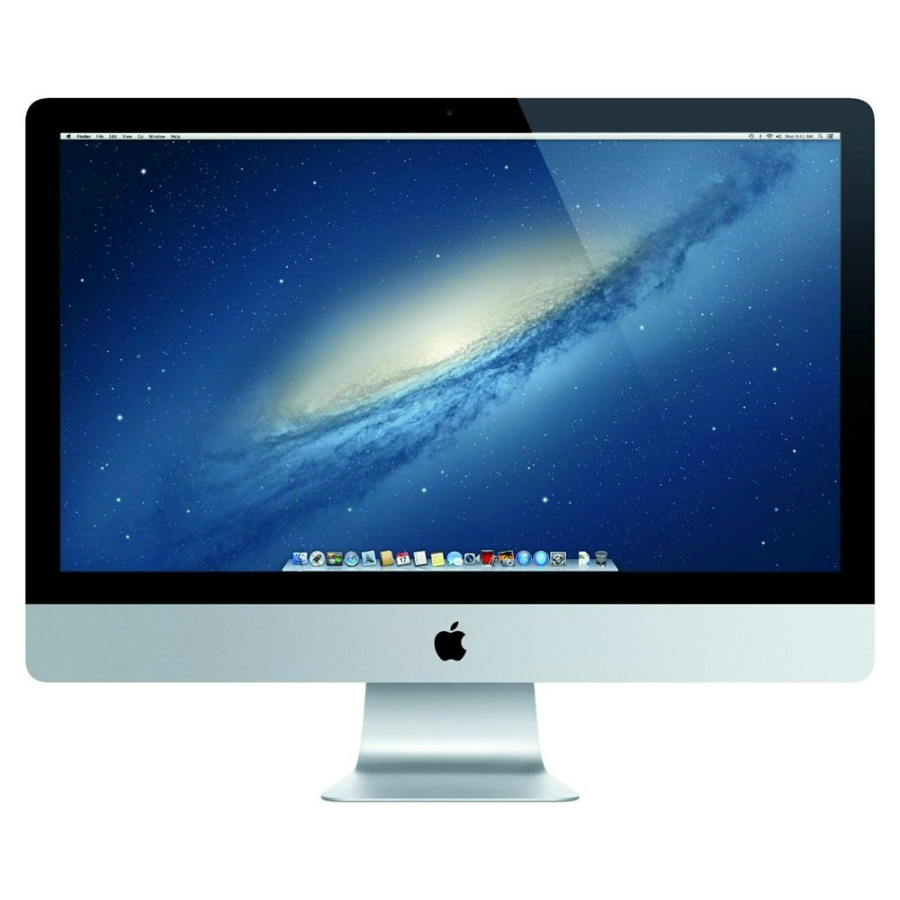 Apple computers are known for their user friendly operating system, as well as their focus on simplicity and design. All standard programs are available on Apple computers, and they also offer a unique system for email, photo editing, and other commonly used programs. Apple only offers three types of desktop computers, making it easy to find the right model for your needs.
All-in-one and desktop computers are non-portable computers that contain a monitor, processor, keyboard, and mouse and can also be hooked up to other devices such as printers or webcam. Unlike laptops or tablets, all-in-one and desktop computers are meant to stay in one place. While desktop computers are known for being large and bulky, many new versions of Apple desktop and all-in-one computers feature a sleek, thin design. Apple offers different types of all-in-one computers, from the space efficient Mac Mini, to the top of the line Mac Pro.
Apple desktops, and all-in-one computers, are purchased from brick and mortar electronic stores, directly from the manufacturer, or online using eBay. Because of their high quality, Apple computers tend to be more expensive than other desktop computers, but are found for a much more affordable price on eBay. Before purchasing an Apple desktop, it is important to consider which model best fits your needs, as well as other considerations for purchasing a desktop computer.
Types of Apple Desktops and All-in-One Computers
Apple computers differ from typical PC desktop computers in many ways. Apple uses a different operating system, which is both easy to use and more resistant to standard computer viruses. Before choosing an Apple desktop, it is important to understand the different types of Apple all-in-one computers.
iMac
The Apple iMac desktop computer is the standard Apple all-in-one computer. The iMac monitor comes in two sizes, 21.5-inch and 27-inch and the width of monitor is one of any thinnest computer monitors, measuring 5 mm thick with an LED backlight. iMacs have powerful processors and ample amounts of storage space. Most iMacs contain a video card with up to 1GB of video storage, which is ideal for those using the computer for gaming.
Apple is known for their thin computers with sleek design, so space is never a problem. iMac computers also use up to 50 per cent less energy consumption than other computer monitors, and it does not contain any hazardous or toxic materials, making it an environmentally friendly option.
Mac Mini
Mac Mini is the smallest and most affordable types of Apple desktop computers. Unlike desktop computers with large towers, the Mac Mini features a small processor packed with power. Mac Mini is the most space efficient option, making it the best option for students crammed in small dorm rooms, or users with limited desk space. Newer models of Mac Mini computers feature up to a quad core processor. Older models of Mac Minis are not as quick, but the extra speed is not needed for standard computer use. Mac Minis often have enough storage space for those using their computer mainly for writing, internet browsing, or photo and music storage. External hard drives can be purchased to add storage space to the computer.
Mac Mini computers are also the quietest type of Apple desktop computer, and uses the least amount of energy. Mac Minis also feature optimal audio outlet and can be connected to two different monitors. They do not have as many USB connections as Mac or Mac Pro, but USB hubs are an affordable way to add inputs to the computer.
Mac Pro
Mac Pros are the top of the line Apple desktop computers. Although they are the most expensive type of Apple desktop, Mac Pros have the highest processor speeds and storage space. Newer models of Mac Pros have up to 12 core processors, making them the quickest of the Apple desktop computers. Mac Pros are ideal for photo or video editing, and are able to hold large amounts of files, ideal for those with careers in graphic design or video production. For gamers, Mac Pros include more than one video card, ideal for gaming. They also have the longest lifespan of any Apple desktop, and tend to last one to two years longer than other Apple desktop models.
Mac Pros are also the largest of the Apple desktops, and take up the most space while using the most energy. However, they have the largest display, and the ability to handle more than two display options. Mac Pros have the most power of any Apple desktop, but tends to heat up faster than other models.
Considerations for Purchasing an Apple Desktop Computer
Breaking down the different components of Apple computers makes it easy to figure out which model best fits the buyer's needs. Understanding the different components of each model helps the buyer decide which Apple desktop to purchase.
Computer Processor
The CPU, or central processing chip, determines how fast the computer runs. The computer processors are classified by the number of cores found in the processor. Apple computers often have higher speed processors than standard PC computers, making them more quick and efficient. High speed processors also make it easy to multitask and run multiple programs on the computer. Mac Minis have the smallest processors, while Mac Pros have the largest. Before deciding on an Apple desktop, consider what the computer is going to be used for, and if a high speed processor is a necessity. Different processor speeds are available for the different models of Apple desktops, and vary in price based on speed and model.
Computer Memory
The next component to consider when choosing an Apple desktop is the amount of memory on the computer. Computers with memory less than 2GB have to often pull energy from the hard drive, making the computer run slowly until the problem is resolved. 4GB or more of memory is ideal for regular use, while higher amounts of memory are recommended for professional use.
Hard Drive
The computer's hard drive determines the amount of storage on the computer, as well as how quickly the computer boots up and opens programs. Higher GB of hard drive are ideal for those who download many different programs, or perform multiple tasks on the computer at one time. Photos, videos, music, and games take up a lot of storage space, so users with large music or photo collections should opt for a larger hard drive. Mac Mini has the smallest hard drive, but has adequate storage for regular use. For those needing a lot of storage space, Mac Pros would be the best option.
Operating System
Apple computers run different operating systems than standard PC computers, and the specific Apple operating systems are the only systems that are compatible with Apple computers. Most Apple computers do not come with operating systems, so they must be purchased separately. It is important to check which operating systems are compatible with the specific model you purchase, since some newer computers are not compatible with older Apple operating systems. Also, newer operating systems are often the fastest and most efficient, but do not work on older computers.
How to Purchase an Apple Desktop and All-in-ones on eBay
Purchasing an Apple computer is a large investment, so it is important to ensure you get the most bang for your buck. Since eBay has so many models of Apple desktops and all-in-ones, purchasing on eBay is often much more affordable because of the competitive prices. If you already know the specific model of desktop that would best fit your needs, you can search the model in the keyword search bar. To browse different models and prices of Apple computers, you can use a broader term, such as 'Apple desktop'.
Another benefit to purchasing an Apple computer on eBay is the ability to set your price maximum. Setting your price maximum ensures that you do not waste time searching through computers that are outside of your budget. Another way to save money when purchasing on eBay is to buy from a local seller. You can oftentimes arrange a pick up time with local sellers so you do not have to pay expensive shipping costs. To ensure the transaction goes smoothly, you can purchase the computer from an eBay Top-rated seller. eBay Top-rated sellers have the highest customer ratings based on past transactions, ensuring the sale goes smoothly.
Conclusion
Understanding the different types of Apple desktops makes it simple to figure out which model best fits within your needs and budget. iMacs are the standard Apple desktop computer, and offer enough power and space for most users. Mac Minis are ideal for those with minimal space, and are also the most affordable Apple desktop option. For professionals, or those seeking a high end computer, Mac Pros are the most powerful, and offer the most memory and storage space. Space, speed, and size should be considerations when choosing a computer, as well as budget.
Apple desktops vary depending on their monitor size, processing speed, and hard drive, so it is important to determine which components are the most important. Regardless of the type of computer you are looking for, eBay offers tons of Apple computers, so you can find all the components you need in a computer without going over budget.