Flue liners are an important element in most modern chimneys and flues, and are useful for everything from fireplaces to stoves. Because flue liners are for so many different things, it is confusing for first-time buyers who are not sure which type they need. Learning the basics of grading, size, and materials helps you with purchasing the right flue liner for your needs.
Flue Liner Grading
Flue liners come in different grades, which indicate the thickness of the metal and insulate in the flue liner. The grade or the type is important because different types of flue liners are suitable for appliances that use different types of fuel. Grade 304 is for appliances that use wood pellets, firewood, and non-condensing oil; 316 and 321 are for appliances that use coal; AL 29 4C is for appliances that use non-condensing gas; and 904 is a thicker, more durable version of 316.
Flue Liner Size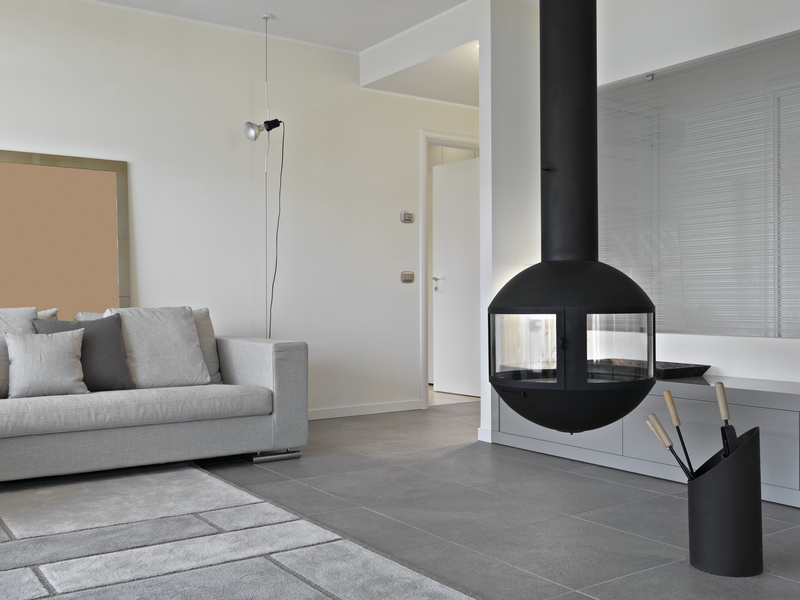 Flue liners come in a range of sizes, but the best way to purchase them is using the size of the attachment on the stove or the size of the chimney. The output on the stove is also important, as a flue liner that is too small does not allow enough smoke and gas to escape through the chimney. A standard five or eight-inch flue liner should work for your stove or chimney, but it is usually best to get manufacturer or professional recommendations for your specific stove, furnace, or size of fireplace. If you are installing the flue liner on an appliance such as a stove or dryer, then the liner has to match the size of the exhaust on the appliance. Most stoves offer recommendations in the owner's manual. Smaller diameters are usually better because they improve the efficiency of the stove by allowing less heat to escape.
Length of the Flue Liner
Try purchasing your flue liner at a minimum of the length of your chimney flue, and better, slightly longer. While most flue liners stretch, this is minimal, and you want extra room to cover mistakes, cuts, and any bends required by the chimney or ventilation. Make sure you measure the full length of the chimney before you look for a flue liner.
Different Types of Flue Liners

There are several different types of flue liners that you can choose from, including steel, galvanised steel, aluminium, and iron. Sometimes you can buy ceramic and clay flue liners, although these take a long time to install. Usually steel liners are the most popular as they offer a combination of high heat resistance and durability with affordability. Aluminium is less durable, but more affordable, and usually popular with lower heat appliances. Ceramic and clay liners are less popular, because they often crack and require replacement within a few years.