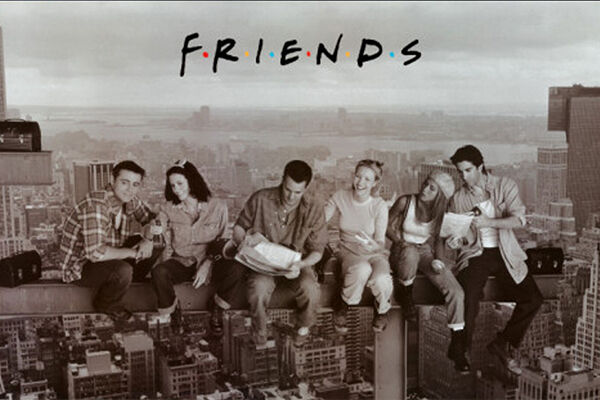 Friends, the American sitcom that ran from 1994 to 2004, is one of the most popular of all time. Even though the programme has long stopped running, the DVD collections and memorabilia from the show are as coveted as ever. Friends spanned 10 series and gave rise to various DVD collections and memorabilia.
Friends 15th Anniversary Collector's Edition Box Set
The 15th Anniversary Collector's Edition came out in 2009. This complete box set contains all 10 series on 40 discs. However, unlike other collections, these Friends DVDs are "extended, exclusive, and unseen", meaning they contain scenes never aired on TV. In addition, the set includes commentaries, interactive maps of locations from the show, interactive trivia packs, documentaries, trailers, gag reels, and even music videos. The exclusive extra content on this Friends DVD box set totals over four hours.
Friends Complete DVD Series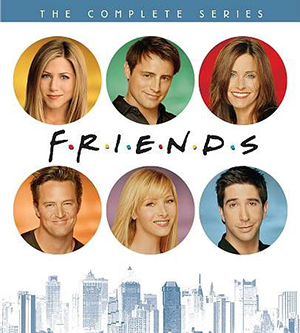 Before the 15th Anniversary box set came out, the Friends complete series was a must-have for fans. Released in 2006, the set includes every episode that ever aired on TV, along with commentaries, featurettes, trivia. The highlight is a 60-page commemorative book containing the original storyline of the show when it was pitched and photos of the cast and crew.
Friends Blu-ray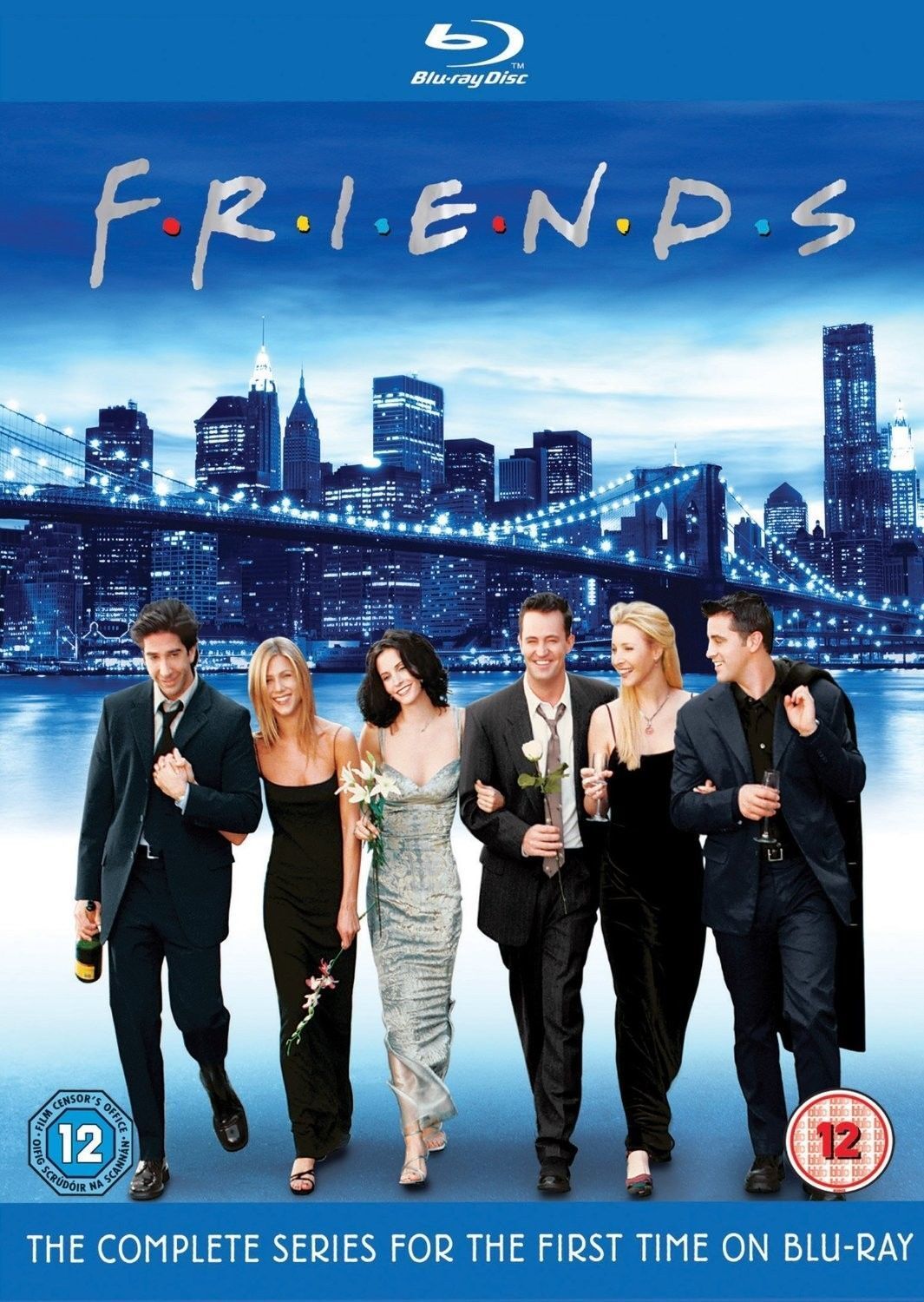 Every episode of Friends was remastered for Blu-ray, which came out in 2012. However, this series features the episodes exactly as they appeared on TV, which means extra footage included in other DVD series was cut. The purpose was to present the show exactly as it appeared to viewers and capture the original feel of the show. Still, it has bonus features, including the original script, a documentary, interviews, and other footage.
Friends Soundtracks
A 1995 album entitled "Friends Original TV Soundtrack" contains the theme song "I'll Be There For You" by the Rembrandts, an extended version, and 11 other related songs that either play on the programme or were inspired by it. Another TV soundtrack, "Friends Again", released in 1999, contains 13 new songs. In 2004 came the 6-song sampler "Friends The One with All the Party Music". Finally, a two-disc set called "Friends: The Ultimate Soundtrack" came out in 2005 with the theme song, hit songs, as well as several new songs.
Friends Merchandise
Mugs, posters, and T-shirts are just some of the ways a fan can show the world their love of Friends. Hoodies, bags, stickers, and keychains are some other less common items that feature photos of the Friends cast or quotes from the show.