There are many questions you may want to ask before buying alloy wheels and tyres here are a few of the most commonly asked questions.
What tyre pressure should I use?
use the tyre pressure which is listed in the handbook for your car. Incorrect tyre pressure will result in poor tyre wear and performance.
Press here for a list of low profile tyres all makes and sizes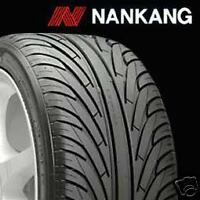 Can I use the existing nuts/bolts from my steel wheels?
No, you can't. There are different seatings used by manufactures. Germans use a radius seat the Japanese use a flat seat but most aftermarket alloys use a 60-degree seating. Mixing of seatings is highly dangerous.
Press here for a full list of nuts, bolts, spigot rings and other accessories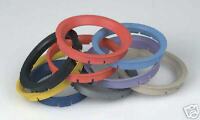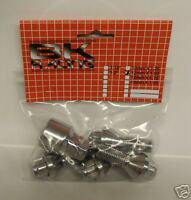 How many turns should I have on the nuts or bolts?
European approval of turns states that M12x1.5 and M14x1.5 need 6 turns of thread engagement and M12x1.25 needs 9 turns.
Is the off-set right for my car?
I'm not going to explain what the off-set is as it can be complicated and is explained else where in more detail than I want to go into. Please note it is against the law to drive your car with wheels and tyres that protrude outside of the cars bodyline. You can use the expertise of companies like us that have many years of experience in fitting alloys.
What torque setting should I use?
What ever is listed in the handbook because over tightening can result in the stud holes becoming deformed and under tightening or not enough torque will result in the wheel coming off the hub.
There maybe many more questions that you want to ask so please use our friendly customer service department that you can contact by going to our eBay shop. We have over 25 years in the alloy wheel market as manufactures, importers, wholesale and retail.